Sony axes PlayStation Mobile for Android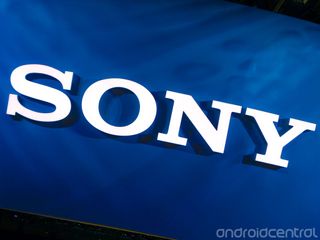 Sony has announced that it is ending support for PlayStation Mobile for Android, and that future versions of Android would not have access to the PlayStation Mobile store. Sony stated PlayStation Certified devices running Android 4.4.2 and below will be able to access the service, but that devices on Android 4.4.3 and above may run into issues while accessing content and playing games. Users making the switch to Android L will not be have store access at all. Sony even made a chart that outlines feature availability based on Android version:
Sony has also mentioned that it will not be giving out any more PlayStation Certified status to future devices. Although the PlayStation Mobile service enjoyed the occasional hit, lack of exclusive titles meant that the service did not gain much traction with mainstream consumers.
Are any of you going to miss PlayStation Mobile for Android?
Source: Sony
Harish Jonnalagadda is a Senior Editor overseeing Asia at Android Central. He leads the site's coverage of Chinese phone brands, contributing to reviews, features, and buying guides. He also writes about storage servers, audio products, and the semiconductor industry. Contact him on Twitter at @chunkynerd.
Can't miss what I never had access to... Even as a long-time Sony user, never had a phone that came with, nor let me use, PlayStation Mobile. A little sad to know it'll never happen, but eh, that's what emulators are for.

Ditto. Posted via Android Central App

Android 4.3.3?? Thought jellybean only went to 4.3.1 Posted via Galaxy ace plus running Speedmod 2.5 with Xposed

There were like 2 phones in the US that had it at all....

My HTC Evo 4g LTE had it. After playing around with it for about 5 minutes I never touched it again. Posted via Android Central App via my Sprint Tab 3 LTE.

Don't know why they even bothered making a service that they never made widely available. Heard of it but never knew anything else about it other than "it existed" Posted via Android Central App

I have an xperia L sometimes i play the trials available.. If i buy a 4.4.2+ sony and came to know that ps mobile store has free full version games now then i will miss it.. :P

I have it and have never used it.

I have it and use it quite often actually, wtf Sony?

Don't push your phones in the US, blame consumers on lack of interest. Posted via Android Central App

I have it on my One, but the titles are absolute crap. Time to delete! Posted via Android Central App

You guys realize this is the app where you can purchase and pre install games on your PS4 right?.. An actual advertised feature of the PS4 and Sony is Canning the app this is yet again another huge fail for the PS4 Posted via Android Central App

This is different. You'll still be able to buy and download games to PS4 from the PlayStation app. PlayStation Mobile was Sony's attempt at selling purely mobile phone games and certifying devices to run those games, the first of which was the Xperia Play, the phone with the PlayStation controller built in that ran Gingerbread. But hardware improvements and Android versions always outpaced Sony's ability to certify new devices. Games in the Play Store improved too and Sony couldn't match those offerings or distribution through Google Play. There's no need to continue with it. PlayStation Mobile is a vestige of the 2.X days. The PS Vita has access to PlayStation Mobile games at the moment.

No, you do realise that's the PlayStation®app? That's a different app that's still available, this is their store app for very specific devices to buy games. A little like tegrazone/shield hub. Another win for ps4. :/ Posted via Android Central App

The only device I can remember being really pushed using this was the Xperia play, it was an intriguing phone but really kind of flopped. Posted via Android Central App

The 2.x days had a lot of gimmicky stuff the dual screen phones, 3d cameras, etc Posted via Android Central App

At least they were still trying to be creative back then.

Wait, there is a PlayStation mobile for android? Um, no I'm not going to miss it... Posted via My Galaxy S5 and soon to be Galaxy Note 4...

Ah well they half arsed it anyways, were to scared to put 100% effort in case it effected the Ps vita sales(not like that was doing well). They ruined the "playstation" for that same reason. Posted via Android Central App using galaxy s4

They should release all those games to Playstore.. win for Sony and consumers

No but don't get rid of the Playstation app. Love that I can control my PS4 with it Posted via my OnePlus One

As long as the PlayStation App still will be supported, I'm good.

this was something that could have been great. but the support and effort given from sony was a fucking joke.

Had a lot potential. Sony really dropped the ball on this one. I guess their focus has now shifted to Playstation Now.

It's nice to have a second mobile device with a bigger screen to play PlayStation Mobile games on, but I can't say that I make much use of it on that second device (or on my PlayStation Vita, for that matter). Too many games essentially require button controls, and on-screen buttons are rarely a viable alternative. That and I haven't a clue whether a PlayStation Mobile game is any good most of the time and am not willing to take the time to do the research when there are plenty of reviews out there for games on Google Play and the (non-PlayStation Mobile parts of) the PlayStation Store for the PlayStation Vita.

Yeah, I had it, I only visit a few times never download any thing off it tho Posted via Android Central App

I enjoyed Crash Bandicoot on this...for about 5 mins in the Sony store 2 years ago. Sort of potential, mostly a poor choice. Emulators took this small market already Posted via Android Central App
Android Central Newsletter
Get the best of Android Central in in your inbox, every day!
Thank you for signing up to Android Central. You will receive a verification email shortly.
There was a problem. Please refresh the page and try again.