Sony announces Android 4.4.4 rollout for Xperia Z, ZL, ZR and Tablet Z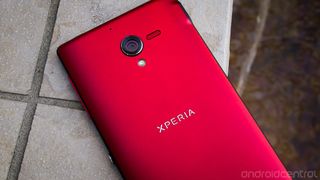 Sony has confirmed on Twitter that the Xperia Z, ZL, ZR and Tablet Z will receive Android 4.4.4, offering improved experiences for owners to enjoy. We previously looked at all four devices being bumped to KitKat back in May, but today consumers can expect to see the latest release of Android on supported Xperia hardware.
The tech giant also notes in the tweet that the update brings fixes, battery, Wi-Fi & email improvements and more. Xperia Blog has already caught the update seeping through as firmware 10.5.1.A.0.283. Let us know if you've received 4.4.4 in the comments.
Source: Twitter (Sony Xperia), via: XperiaBlog
Get the Android Central Newsletter
Instant access to breaking news, the hottest reviews, great deals and helpful tips.
None for Z2 yet? Posted via the Android Central App

It would seem so.. njo¡! acApp

Sorry but sony said that Android 4.3 will be the final Version for the xperia sp

hope we get the app2sd feature....

I seriously hope that comes pre-installed in the Z3C.

Excellent news Sony still updating the original Z line. Gotta love Sony! Posted via Android Central App

Definitely a good gesture. Posted via Android Central App

Thanks for share nice vid Posted via Android Central App

Ok now I'm upset. You 6 month flagship STILL hasn't received 4.4.4? Oh right got get those Z3 sales popping first... Posted via Android Central App

See it this way: at least they're not pretending it hasn't arrived due to "hardware limitations" like a certain other giant corporation we know... Also, the 4.4.4 for the Z2 will be different than the 4.4.4 for the Z since Sony takes advantages of these updates to also fix and improve things on the phones. The Z2 probably has other needs.

The last update my wife's Z got, borked the phone. Google play services was drawing 92% of the battery in less than 4 hours. Let's hope this addresses that issue because they have been a shower of s**t at helping customers with this issue. Posted via Android Central App

Just turn off location services. That stops the battery drain. Posted via Android Central App

Yes, that fixes the problem. Though it sucks that we cannot use the full features of the phone because of a simple problem they have. They should have a beta version for voluntary users to test first before releasing it to the general public. This is where i love using blackberry. They think of these stuff. Pros and cons... But for what it's worth, Sony, Motorola and Nexus would be the best providers when it comes to Android. IMO. :)

I hope updates are fast and frequent for the Z3. Posted via Android Central App

I got the update availability notification last night (Vodafone Australia) and tried to install on my Z today. Tried twice and each time the download completes then the installation starts and fails a short way through. So, there is something wrong with the OTA update :(

Well, I gave it a few days thinking they may resolve what ever the problem is with the OTA update and tried again today to update. Now it shows me the update available and every time I try I get "Could not download". And to top it off I have an icon in the top notification bar that I cannot get rid of saying "Could not download".
Awesome!

in my case it said: Not available OTA. So Connect it to your PC, Make a back-up just in case. And install the update. Easy job.

in my case it said: Not available OTA. So Connect it to your PC, Make a back-up just in case. And install the update. Easy job.

Received the notion on my phone this weekend, as i was not home i installed it yesterday. it said that the update was not available OTA. So connected my phone to the PC and voila 4.4.4. build 15.5.1.A.0.283 was installed. The last update had the Google Service drawing excessive juicy from the battery, so turned off location service. (which i rarely use) but still this was anoing enough, now after this update next service goes mental. Exhange Service was using up to 70% of the battery (sync with hotmail account on 30 min interval)
Before the update this was around 1% and not even noticable.
Now i deleted the account and set i t up again as this seems to fix it. Also turned on location again to see if this crap is fixed now... I think that it is time that manufactures like HTC/sony/LG should focus more on testing their models before realeasing a new one. The Original Z is now appr. 1.5 yrs old and where on the fourth model now.
I had the phone returned 3 times with different kind of flaws. All fixed under warranty without a hassle. But still, looks like the Z was like a beta version which is released to costumers and they test it, so they can fix things and release a new version. (Z1-->Z2--Z3) all which are hardware related not that different.
They should wait and test longer on releasing a new model.