Show LG your #BestShotEver and win a trip to New York and two G4s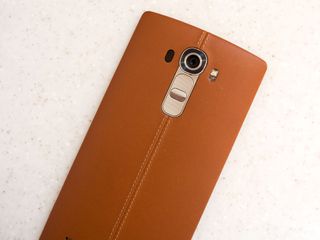 If you're a budding smartphone photographer, you may be interested in LG's latest contest. The company has announced a new contest to search for the #BestShotEver on Instagram, offering up a trip to New York City and two LG G4s for the lucky winner.
If you think you have some sweet skills behind the camera, you can enter the contest by uploading your latest shot to Instagram and tagging it with #BestShotEver and @LGUSAMobile. Additionally, LG will pick 24 runners-up, who will all score a free LG G4. The contest runs through July 31, so you've got an entire month to find that perfect shot.
And while you're taking great shots with your Android device, why not join the #ShotOnAndroid bandwagon; because why should our iOS friends have all of the fun?
Source: LG
The way LG and Verizon left us G3 owners hanging out to dry with that horrible Android 5.0 "upgrade", no doubt will keep us from buying any future LG products. To think I even got two G3 phones. FIX this mess LG !!

I agree, I like a lot of things about my G3 but I have been having more issues lately and it really makes me wonder if I should switch back to Moto in the future.
This is especially true with the radios in the G3 which are no where near as good as the Droid Razr Maxx I had. The GPS, 4G, Wifi, and Bluetooth all seem to be worse and at times it can be very frustrating especially when using navigation or when the Bluetooth won't connect unless paired manually.

What if your IG account is private? How will LG see the photo you uploaded? Posted via the Android Central App

According to the official rules, "Entrant's Instagram settings must be public throughout the Promotion Period. Entries uploaded from private Instagram accounts will not be eligible." (http://www.lg.com/us/mobile-phones/g4/bestshotever/legal)

Don't be a sucker and give up your privacy for virtually no chance of winning.

Good one but nothing is private when it's uploaded to the internet Posted via the Android Central App on my Nexus 5 or Nexus 7 2013

Is it available outside us ? Posted via the Android Central App

Remember this? "No purchase necessary to enter." Now you have to buy a smartphone, buy a data plan, and post images to the cloud for the whole world to see. Posted via the Android Central App

Cool. I got a great shot of a hot air balloon just over my head on my bike ride to work today with my G4.

Tagged Posted via the Android Central App

I don't use Instagram, so that takes care of that :)

Phil should submit his AWESOME 'Good morning Pensacola' shot for this :P
Android Central Newsletter
Get the best of Android Central in in your inbox, every day!
Thank you for signing up to Android Central. You will receive a verification email shortly.
There was a problem. Please refresh the page and try again.