Settlement checks from the Nexus 6P lawsuit are finally arriving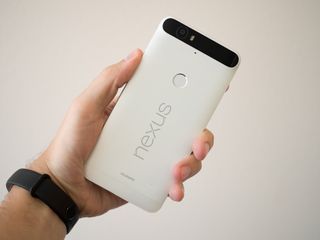 (Image credit: Android Central)
What you need to know
Checks from the Nexus 6P lawsuit have begun arriving.
Users who submitted a claim before September 2019 are receiving up to $400.
Google and Huawei were sued after widespread issues of the Nexus 6P experiencing sudden battery drain or entering a bootloop.
In 2015, Google and Huawei partnered up to build the Nexus 6P. It would be the last Nexus phone to ever be made, and despite its premium build quality and affordable price, it would leave a lasting stain on the Nexus legacy.
It all started nearly a year after the Nexus 6P was first released, when users began having widespread issues with the smartphone. Many found themselves with a mysterious battery drain that would cause the phone to shutdown unexpectedly. While others, such as myself, woke up one day to the phone stuck in a bootloop turning it into a worthless brick.
It didn't take long for the cases to start piling up, and eventually, it lead to a class-action lawsuit against Google and Huawei. After hashing it out in the courts for a couple of years, the two companies finally agreed to pay a settlement of $9.75 million in 2019. As part of the settlement, claimants would be sorted into different tiers with the maximum payout being up to $400.
Now, several months after the September 2019 deadline to file a claim, checks have finally begun arriving. Reports on the Nexus 6P subreddit began popping up yesterday from claimants after receiving their checks in the mail. I also received mine in the mail yesterday evening. If you chose to receive your settlement via PayPal, then you may have even received your payout a few days ago.
For some of us, it is a small victory coming a couple of years too late, but still a victory none the less. If you filed your claim last year before the deadline, make sure to check your PayPal account and keep an eye on my mailbox for any checks that may arrive in the coming days. Users have reported receiving anywhere between $5 and $400 from the settlement, depending on which tier they fell into.
Get the Android Central Newsletter
Instant access to breaking news, the hottest reviews, great deals and helpful tips.