Scrutiny is good [#acpodcast]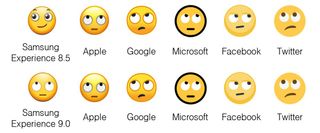 Daniel Bader, Andrew Martonik, and Jerry Hildenbrand are not lawyers, but they play them on podcasts.
As the team gird their collective loins for Mobile World Congress, OnePlus remains in the crosshairs of Internet outrage. But is all the anger justified? Also, who should the responsibility and cost associated with security updates fall to? Carriers? Phone manufacturers? Should customers have to pay extra for guaranteed updates? So many questions!
The crew also discuss the redesign expected for Android P, Oreo updates for the Galaxy S8, Essential's USB-C headphones, new emoji via Samsung Experience 9.0, and more. Listen up!
Listen now
Show Notes and Links:
Cheap Android phones shouldn't be disposable
Google just made the Pixel 2 the best camera for Instagram and Snapchat
The Pixel Visual Core, explained
Android P will feature a 'dramatic redesign' and support notch displays
Samsung is finally rolling out the Oreo update to the Galaxy S8/S8+
Oreo update for Galaxy S8 does not support Project Treble
Samsung Experience 9.0 makes emoji on Galaxy devices less awful
Sponsors:
Thrifter.com: All the best deals from Amazon, Best Buy, and more, fussily curated and constantly updated.
GameStash: Hundreds of awesome games on your Android phone. Try it free for 14 days!
YES! The boys are back, love it Daniel!!! Kindest regards Richard U.K

Love your support every week, Richard! ♥️

Kindest regards Daniel, I appreciate the reply, best wishes to you & your 🐕

Tuesday night release? Now you're creeping into All About Android's territory. There's plenty of nights for Android podcasts, boys...spread the wealth!

Of the 371 podcasts from AC over the years, I think I have listened to about 350+ of them. The last three however I stopped listening to during, and I think I am now done with them. Just wanted to drop a comment, just in case there was actually some concern over losing listeners, so you would know why. You should stop letting your politics show, or just come out and tell half your audience, like Kimmel did, that you do not want them to listen. Political episodes are one thing, and I can handle those or choose not to listen, but lately, it is derogatory political nonsense. Mostly from Bader. It has been informational, and a good run. Unfortunate to see you glibly waving goodbye to half your audience.

Love the podcast. Been listening for years and will continue to listen. Always find it informative and entertaining. With each passing show I don't regret my decision to buy a refurbished iPhone 6S from Apple almost a year ago. I don't miss the non existent security patches and paying for premium phones that don't have the latest software updates.

Why do yalls podcasts no longer show up in the "podcast" menu??
Android Central Newsletter
Get the best of Android Central in in your inbox, every day!
Thank you for signing up to Android Central. You will receive a verification email shortly.
There was a problem. Please refresh the page and try again.