Samsung Galaxy Note 2 review [Updated]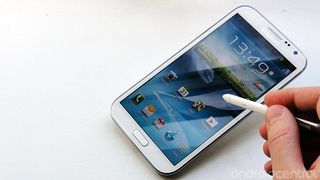 The original Samsung Galaxy Note was never the likeliest candidate for a multi-million-selling Android device. Few expected it to succeed, and its inflated size and stylus input made it an easy target for ridicule. We were cautiously optimistic in our November 2011 review, but also skeptical as to its mass market potential. Yet somehow, in the ten months following its debut in late 2011, Samsung managed to turn this quirky technological showcase into something with sufficient mass appeal to shift more than 10 million units. And so here we are one year on with its successor, the Galaxy Note 2.
Samsung likes to talk about having created a new category of mobile device with the Galaxy Note, and the Note certainly stretches the boundaries of what can reasonably be called a smartphone. It's even inspired a few imitators, including LG's Optimus Vu and Intuition. But users of the original Note will concede that while the device was groundbreaking, it certainly wasn't perfect. Samsung's TouchWiz 4 software was hardly ideal for a phone of that size, and many usability hiccups remained in Android, particularly where the "S Pen" stylus was concerned.
In 2012, the Galaxy Note 2 presents Samsung with the chance to refine the Note formula, and possibly dominate this niche for another year. So have they succeeded? Read on to find out, in our definitive Galaxy Note 2 review.
Update, Oct. 6: This review has been updated in light of multi-window support being added via an over-the-air update.
Pros
The Galaxy Note 2 delivers thoughtful hardware and software improvements over the first Note, with solid build quality and surprisingly competent ergonomics. The screen is gorgeous, the camera matches the high-end competition, and the device's performance and responsiveness are nothing short of buttery-smooth.
Cons
The sheer size of the Galaxy Note 2 will be a turn-off for some consumers. TouchWiz remains visually and structurally chaotic, with some minor annoyances.
The Bottom Line
Swipe to scroll horizontally
Galaxy Note 2 video walkthrough
Galaxy Note 2 hardware review
It's impossible to talk about the Galaxy Note 2's internal or external hardware without at least a nod in the general direction the Galaxy S3. Just as the original Note was heavily influenced by the Galaxy S2, the Note 2's design is clearly based upon that of the S3. In fact, the it's the spitting image of its little brother. It has a similarly curved design and metallic trim, the same button and port placements and an identical "hyperglaze" finish on the battery door. It's clearly identifiable as a premium Samsung smartphone, and owing to its size, quite unlike any other mobile device out there.
The original Galaxy Note was the quintessential black slab -- understated in its appearance, its only distinguishing feature was its enormous size. The Note 2 is a bit more adventurous with its industrial design, coming in shiny "marble white" -- the version we're reviewing here -- and "titanium grey," which has a faux brushed metal effect going on. Because of its design, and the use of similar materials in its construction, holding the Note 2 feels a lot like holding a supersized Galaxy S3. The extra weight and thickness means it feels a bit more substantial than that phone, though -- more sturdy, less creaky. It's just as much of a fingerprint magnet, unfortunately.
Upon closer inspection, the Galaxy Note 2 slightly more squarish than the S3, and at 9.4mm thick, a good deal heftier, with the extra girth allowing for a Wacom-enabled screen and monstrous 3100mAh battery. As we've said, the Note 2 is also a good deal larger than the S3, with a gigantic 5.5-inch HD SuperAMOLED display taking up much of the front face. The bezel surrounding the screen has been kept to an absolute minimum, though, and as a result of the device's new 16:9 aspect ratio, it's taller and narrower than its predecessor. The front surface area is around the same as last year's Note, though the aforementioned bezel-trimming has enabled Samsung to upgrade to a 5.5-inch panel in place of the original's 5.3-incher. At 180 grams, it's far heavier than the average phone, but the Note 2's large surface area gives the illusion of it being much a much lighter device than it actually is.
Despite Samsung's efforts to make the Note 2 as pocket-friendly as possible, we're still dealing with an unusually large smartphone here. For all intents and purposes, the Galaxy Note 2 is the same size as the original model. The difference in shape does it make it easier to pocket and operate with one hand. Nevertheless, we doubt there's a human being alive with large enough thumbs to activate the notification shade in one-handed mode. Samsung has provided some software tweaks to make one-handed use easier than it might otherwise be, just as they did in the first Note.
On the bottom edge of the Note 2 is the S Pen slot, which houses the phone's pressure-sensitive, Wacom-based stylus. The pen itself has undergone a significant redesign -- it's longer and thicker, and one of the sides is slightly squared-off, making it easier to grip. The on-stylus button has been textured to make it easier to locate, and the capacitive tip is slightly rubberized to give a better on-screen action. Individually, these are minor changes, they combine to form a profoundly-improved stylus experience. We'll go into more detail on exactly what the software allows you to do with the S Pen later in this review.
In a nutshell, the Galaxy Note has been re-imagined using Samsung's 2012 design language and technology. And the upgrades continue under the hood, as the Note 2 is packed with Sammy's latest bleeding-edge internals.
The spec sheet reads like a smartphone nerd's fantasy. Running the show is a 1.6GHz quad-core Exynos 4 processor, backed up by a whopping 2GB of RAM. Storage in 16, 32 or 64GB configurations, expandable via microSD card. An 8MP rear camera with BSI image sensor. And a 3100mAh battery powering all the internals. That's an awful lot of telephone for your money. We'll get to the question of performance later, but we don't think it's too much of a spoiler to reveal that the Galaxy Note 2 is a blisteringly fast device.
In terms of connectivity, the European 3G Galaxy Note 2 we're reviewing (model number GT-N7100) offers data speeds of up to 21Mbps down and 5Mbps up over HSPA+, as well as 802.11n Wifi over 2.4 or 5GHz. There's also a European LTE version (GT-N7105) that offers 4G connectivity, though that's unavailable at the time of writing. Over HSPA+, however, the Note 2 was as fast as any comparable smartphone, obtaining data speeds of up to 13Mbps down and 4Mbps up on Three UK's network. However, the lack of DC-HSPA+ support may cramp your style if you're used to getting these higher speeds.
Despite its large size, we had no problems using the Galaxy Note 2 as a traditional cellphone in voice call mode. It's difficult not to feel a little ridiculous holding a 5.5-inch block of plastic and glass to your head, especially given the Note 2's stand-out design. But at least your calls should be consistently loud and clear.
The screen
The Note 2's display, as we've mentioned, is a 5.5-inch HD SuperAMOLED panel. It's big, it's bright, and it's even better-looking than the Galaxy S3's, on account of its RGB subpixel arrangement. What that means is it's the best SuperAMOLED display available, and it experiences none of the discoloration or jagged edges often associated with older PenTile panels.
We're about to get a bit technical here, so if you're not interested in exactly why the Note 2's screen is superior to your average SuperAMOLED, feel free to skip to the next section. We won't blame you.
Typically, SuperAMOLED screens have a "PenTile" or "RGBG" (red, green, blue, green) subpixel arrangement -- that's the order of the tiny LEDs that make up each pixel. This often makes for inferior image quality compared to SuperAMOLED Plus, which uses a more regular "RGB" stripe arrangement. That's why you'll hear many a smartphone nerd complaining of discolored whites and jaggies around text and other on-screen elements on SuperAMOLED screens, because you have fewer subpixels per pixel in an irregular arrangement.
Click image to enlarge
The Galaxy Note 2's screen doesn't use a PenTile matrix arrangement, but it isn't quite a traditional RGB stripe set-up either. Zoom in close enough on the Note 2's screen, and you'll see that each pixel consists of a red and green subpixel stacked on top of each other, and a larger blue subpixel to the side. It's been speculated this arrangement helps to improve screen longevity, as the blue subpixels are often the first to burn out. The use of a larger blue subpixel, it's said, means it can run darker without upsetting the color balance.
The bottom line is that the Note 2 has the most advanced HD SuperAMOLED display available, for the first time combining sharp text with vibrant, accurate colors and pitch blacks. We'd hesitate to place it above the HTC One X's SuperLCD2 on our grand, imaginary league table of smartphone displays -- like all AMOLED panels, it can struggle in direct sunlight -- but it's by far the best screen you'll find on a Samsung phone.
Galaxy Note 2 battery life
With an enormous 3100mAh battery on-board and no 4G LTE radio to contend with, we anticipated a Herculean battery performance from the Galaxy Note 2, and the results weren't far off our expectations.
Unsurprisingly, that giant RGB HD SuperAMOLED screen is the biggest battery-guzzler, with other tasks -- even photography and mobile data use -- proving surprisingly light on battery consumption. The end result was an average of around 12 hours of very heavy use on Wifi and HSPA+ during our first full day with the Note 2. Later on, with more normal usage patterns, we managed well over 24 hours on a single charge.
That's a respectable performance, but we have to wonder what extra toll 4G data might take on the LTE-equipped variants. In any case, if you're rocking a Note 2 on plain old 3G, you shouldn't have any trouble getting through a full day on a single charge.
Fortunately, Samsung's TouchWiz software does include a multitude of battery saving options, which can be set to automatically trigger when the battery's low. And the removable battery gives you the option to swap in a spare if it's going to be a long day.
Samsung Galaxy Note 2 specs
Galaxy Note 2 software review
The Samsung Galaxy Note 2 runs Android 4.1.1 Jelly Bean alongside the TouchWiz Nature UX. It's the first non-Nexus device to ship with Jelly Bean, and that's a pretty big deal in itself, showing that Samsung recognizes the importance to keeping on top the latest code from Mountain View. As such, Note 2 owners will benefit from the new Google Search with Google Now, and "project butter" enhancements for a more fluid and responsive UI.
The core of the TouchWiz user experience will be familiar to those who've owned, or played with a Galaxy S3. For better or worse, the "TouchWiz Nature UX" is here to stay, complete with slightly disjointed visual styles and insipid water droplet sound effects (the first thing we disabled on our review unit). Visually speaking, TouchWiz remains a little messy, with assorted features strewn across the UI. Take a trip through the Settings menu and you'll find even more features scattered around the place, many of which are disabled by default.
One favorite of ours is Smart Rotation, which helps out when you're reading lying down, by checking the orientation of your face on the front-facing camera. Another is Blocking Mode, which lets you turn away calls and notifications based on time or contact. Incidentally, both of these features should be coming to the Galaxy S3 in its Android 4.1 update.
The combination of Jelly Bean, the latest version of TouchWiz and that speedy Exynos CPU means the Galaxy Note 2 absolutely flies. It's flawlessly smooth and responsive, and in our experience, completely impervious to lag -- a tangible step beyond the already stellar performance of Jelly Bean on the Galaxy Nexus. Apps start up in an instant, and the second gigabyte of RAM means the Note can keep much more stuff loaded in the background. It's the fastest, smoothest user experience you can have on an Android smartphone.
What's more, every software feature of the Galaxy S3 is included on the Galaxy Note 2 -- from S Voice, to Smart Stay, to S Beam, to Pop-Up Play. It's all there, and we've covered it in detail in our TouchWiz Nature UX walkthrough.
So we're going to focus on new additions in the Note 2, and most of these are specific to the S Pen. As we mentioned earlier, the S Pen's hardware has undergone some changes, and the software accompanying it has been similarly overhauled.
Upon pulling the S Pen out of its holster, the phone now recognizes that it's in use, and pops up a notification. If you're at a home screen, you'll be taken to a "page buddy" area -- an additional home screen containing a fixed widget and extra S Pen-specific shortcuts. The main area shows you a list of notes taken in the S Note app, as well as available templates for creating a new one. Page buddy also springs to life when you've got headphones plugged in, showing an overview of your music and media playback apps. There's also one for roaming abroad.
Page Buddy can be disabled if it's not your cup of tea, but we found it inoffensive enough during our time with the Note 2.
The S Pen can now be detected at a distance, and that means the Galaxy Note 2 displays a nifty floating cursor on-screen when the S Pen is hovering overhead. While useful for increasing the precision of pen input, Samsung has also built hover-specific functions into many of its apps. The gallery app allows you to preview folders or images by hovering over. The S Planner calendar app offers a similar function for viewing an expanded list of events. Elsewhere, hovering over parts of the UI will display tooltips for certain on-screen buttons and text elements, just like mouse input on a desktop OS.
The original Note included a few basic gesture commands that could be activated by the S Pen's on-board button. This has been expanded considerably in the Note 2, with the inclusion of a "quick command" pop-up app. In addition to drawing gestures on the screen to activate the back and menu buttons, it's also possible to swipe to the top of the screen to bring up the quick command window. From there you can draw and write to perform certain actions -- for example, question mark and a search term to perform a Google search, or @ followed by a name to send email. Handwriting recognition is markedly improved from earlier Samsung efforts, which makes these features all the more useful. It's not perfect, so you'll still have to watch your handwriting, but on the Note 2, it's accurate enough to be genuinely useful.
Similarly, screenshots can be taken by holding down the S Pen button and long-pressing the screen, or you can hold the button down and trace around an area to cut it out and send it to another app.
You'll find a couple floating window apps appearing in places on the Note 2. The miniature version of S Note is back, activated by double-tapping the screen with the S Pen button held down. And the optional pop-up browser app can be used when clicking web links in other apps. The windows can't be resized, but they can be moved around, and are able to send your web page or note of choice to the full-sized version of their respective apps.
Speaking of apps, a familiar suite of TouchWiz apps is bundled with the Note 2, including ChatOn, AllShare for media sharing and various "Hub" apps for music, video, games and books. Samsung hasn't crammed too much unnecessary stuff onto the device, though, as most of the superfluous stuff has been moved a special area within Samsung Apps. From here, individual apps like the photo editor are available as optional downloads.
S Note makes a triumphant return on the Galaxy Note 2, with more features than ever. There are even more templates to choose from, and voice recordings and photos can be added to notes, which could be useful for college students or anyone taking notes in a meeting. S Note also includes an excellent formula recognition engine, which can turn any formula you can draw into the correct characters in the right place. You can also search the web based on formula input, which is a nice touch. We're not sure why you'd want to draw Einstein's field equations on a smartphone, but if you want to, here's proof you can do just that on the Galaxy Note 2 --
And for the less scientifically minded, there's also Paper Artist, a filter-based art app that allows you to trace colors and certain patterns onto photos you've taken with the rear camera.
But perhaps the most impressive software feature of the Galaxy Note 2 is its "multi-window" support. This enables true multi-tasking in Android, through a menu activated with a long press of the back key. From this expandable menu, it's then possible to split the screen between one or more full-blown apps -- for example, you could watch a YouTube video up top, and write an email down below. This feature doesn't support all apps on the phone, but a surprising number are compatible with it, including a large number of Samsung and Google apps, and third-party offerings like Twitter. With features like this, the Note 2's extra screen realestate really comes into its own, and the functionality offered by the phone pushes closer towards desktop-level multi-tasking.
Galaxy Note 2 camera review
The Galaxy Note 2 sports an 8MP rear camera with LED flash, along with a 1.9MP front-facer. Both cameras use BSI (backside illuminated) sensors in order to improve low-light performance. Fundamentally, the rear camera performs much the same as the the Galaxy S3's camera -- in fact, it may even be an identical camera module, though we'll have to wait for a teardown report to know for sure.
In terms of performance and image quality, there's little to separate the Note 2 from the S3. Both offer excellent image quality, particularly for macro shots. Like the S3, the dynamic range offered by the Galaxy Note 2's camera wasn't the best we've seen (the camera tended towards overexposure on bright shots), but on the whole, shots were clear and vibrant. The Note 2 offers near-instant shutter speed, as well as the increasingly standard "machinegun" burst-firing mode, which shoots a series of snaps in quick succession.
The standard platter of photo and video features is also offered on the Galaxy Note 2 -- image stabilization, options for controlling white balance, ISO and metering, as well as timer controls. Additional extras include a few basic photo filters, including sepia, black and white and negative modes.
There's also a dedicated HDR mode, and the usual assortment of filters and shooting modes. Among these is a low-light mode, which we used to capture our low light sample shots below. As you'll see, using this mode trades image clarity for visibility -- from a distance, low-light shots look great, but they're lacking in up-close details. Samsung's excellent panorama mode has made it across, too, and works just as well as on the S3.
The software itself is identical to that of the Galaxy S3, which is to say it's among the best available on a smartphone. Galaxy S3 social features like buddy photo share and auto-share have made it across, and function just as they do on that device.
We were just as impressed with video recording on the Galaxy Note 2. Regardless of lighting conditions, the device spat out picture-perfect 1080p HD video at 30 frames per second. In daylight, everything is crisp and vibrant, and in even at night by streetlight, the footage produced is surprisingly clear. There's really not much nitpicking to be done here. There's always room for improvement in low light shots, but we think it'll take another generation of smartphone camera tech before that happens.
Image 1 of 15
Galaxy Note 2 hackability
The international Galaxy Note 2 is just has hacker-friendly as any other Samsung smartphone. Rooting the device is simply a matter of flashing the relevant files across in ODIN mode, and work on ClockworkMod recovery for the device has already begun.
The hardware similarities between the Note 2 and Galaxy S3 should help to foster a diverse custom ROM community around the device in the months ahead, though patience is advised, as it's still early days. Expect things to pick up considerably once the Note 2 launches in the U.S. later in the year.
Galaxy Note 2 availability
The Samsung Galaxy Note 2 is available in the UK now, where SIM-free prices sit at around £530. On-contract prices start at around £41 per month for a free Galaxy Note 2. In the UK, EE will offer the 4G LTE version of the Galaxy Note 2 from mid-October. North American availability remains up in the air -- we'll likely know more following Samsung's Oct. 24 event in New York City.
Galaxy Note 2 review wrap-up
In the past year or so, 4.3 to 4.7-inch smartphones have become the norm. So when we talk about phones with large screens, we're really referring to anything measuring 5 inches or above. That's the new category Samsung lays claim to having created with the original Galaxy Note. And in this category, the Galaxy Note 2 is now the best device available, by the very longest of country miles. LG's Optimus Vu and Intuition don't even come close to matching Samsung's A-game.
The Note 2 delivers thoughtful hardware and software improvements over the first Note, with solid build quality and surprisingly competent ergonomics. The screen is gorgeous, the camera matches the high-end competition, and the device's performance and responsiveness are nothing short of buttery-smooth. The S Pen, though still not a required in everyday use, has become more useful -- and usable -- in the Note 2.
On top of that, it brings the latest version of Android and most fully-featured (although arguably not the best-looking) Android UI, in the form Samsung's TouchWiz. Sure, TouchWiz is TouchWiz, and design-wise, it's still a bit of a mess. But on the other hand, the sheer quantity of features it now offers is staggering. Full-screen multitasking is a particularly significant milestone, and something we very much hope to see more of in future devices. With features like this, the smartphone inches closer to rivaling desktop operating systems.
In many ways, you could make a strong case for the Galaxy Note 2 being an even better all-rounder than the Galaxy S3. Certainly, there's a lot more you can do with it. In our review of the S3 back in May, we pointed out that it was a device without any major Achilles' heel. The same isn't quite true of the Note 2 -- in fact, paradoxically, its greatest strength is also its greatest weakness. For every consumer who buys a Note 2 because they love the gigantic display, there'll be at least one more who sees it as unwieldy or even comical. The redesigned chassis and narrower footprint does make it more pocket-friendly, but as long as it's as large as it is, the Note will have to exist somewhere outside of the conventional smartphone market.
Nevertheless, the original Note proved there's a multi-million unit market for unconventional smartphones. And in the Galaxy Note 2, Samsung has itself a worthy successor indeed.
Thanks to Clove Technology for providing the Samsung Galaxy Note 2 for review.
Be an expert in 5 minutes
Get the latest news from Android Central, your trusted companion in the world of Android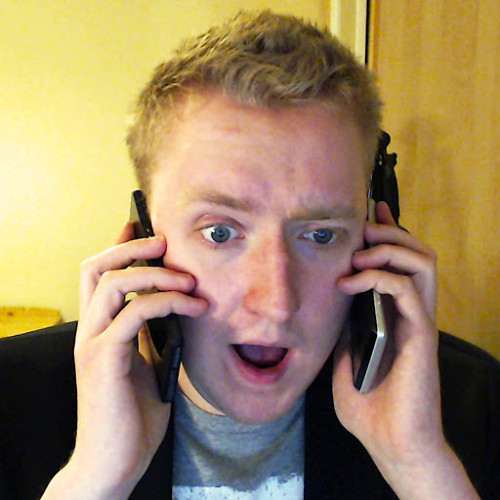 Alex was with Android Central for over a decade, producing written and video content for the site, and served as global Executive Editor from 2016 to 2022.