RWBY: Amity Arena is bringing Remnant to your phone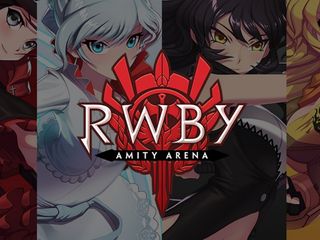 (Image credit: Google Play Store)
One of the coolest animated series you can watch today, RWBY (pronounced Ruby) is expanding into a mobile game. Unlike the PC game from the folks at Rooster Teeth, RWBY: Amity Arena gives you a less scripted look into the larger world of Remnant.
And, best of all, if you pre-register the game on Google Play right now your character starts off with a 1,000 Lien bonus.
While the trailer for the game gives you brief snippets of gameplay featuring some of the iconic characters from the show, the app description in the Play Store paints a much clearer picture. You get to make your own character from one of the four nations from the series, and have control over what weapon and semblance your character has in the creation. As you play with your team, you can take on real-time opponents to increase your rank and participate in tournaments like the Vytal Festival.
The visuals for this game are clearly designed to bring you a little closer to the series itself. You play as though you are holding a Scroll, the phone-like device from the world, and the online gameplay is describes as being part of the CCTS from the show, which is cute.
As for the actual gameplay, it looks like RWBY: Amity Arena is jumping into the all-too-popular Active Card Game system. These games are a little more interactive than passive card games like Valkyrie Connect and Age of Ishtaria, but still rely on cards for most of your attack and defense moves in the game. A good similarity, based on the description, would be Sword Art Online: Integral Factor. The cards introduce a level of randomness that can be compensated for in the heat of the moment with purchases. As the game will be free, micro-transactions will be plentiful but not likely to be the kind of thing you absolutely must do in order to remain competitive.
RWBY: Amity Arena is slated for a full launch "this fall" but the pre-registration right now on Android is the reason to care now. That extra in-game currency is likely to come in handy as you start out. And if none of this has made any sense at all because you've never seen the show, fix it! There's a good chance you'll really enjoy it.
Get the Android Central Newsletter
Instant access to breaking news, the hottest reviews, great deals and helpful tips.