Rogers and Vodafone strike up 4G roaming agreement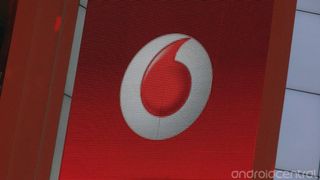 (Image credit: Android Central)
Canadian service provider Rogers has struck up an exclusive agreement with multinational giant Vodafone for 4G roaming. Whether or not that means LTE or HSPA+ is anybody's guess. The deal will also connect Rogers to equipment providers that regularly work with Vodafone to help build out the Canadian network.
Vodafone regularly makes these kinds of arrangements through their Partner Market program. Hopefully this agreement means that in due course, Rogers handsets shouldn't have any trouble getting on LTE in the UK and other international markets serviced by Vodafone. Similarly, anybody visiting Canada should be able get access to Rogers' high speed network. Though that might not always be technically possible, Rogers sure could stand to lower their roaming rates. Currently you pay $10/day for 20 MB in the UK, or $60 for the month with 40 minutes of talk, 150 outgoing texts, and 40 MB of data. With any luck, this Vodafone agreement could lower those prices, but I won't hold my breath.
Canadians, how often do you visit Europe? Do you get a roaming package from home, or grab a local SIM? Europeans, do you come to Canada often?
Source: Rogers
Simon has been covering mobile since before the first iPhone came out. After producing news articles, podcasts, review videos, and everything in between, he's now helping industry partners get the word about their latest products. Get in touch with him at simon@futurenet.com.
Yes, in Europe at least 1x a month. Local Prepaid SIM all the way. In the UK, the T-Mobile 3G service of EE is something like 1 GBP/day for 3G data. The PAYG voice costs are also very reasonable.

Spooky, I'm a Vodafone UK customer and going to Toronto this month. Have been searching around for the best option today, certainly not going to pay roaming costs so was thinking of a Rogers PAYG sim.

Wait I'm confused here. Simon said "whether or not that means LTE or HSPA+ is anybody's guess, " but isn't HSPA+ not 4G? I thought that HSPA+ was just a faster band of 3G (cause that's what I have on my phone and it's being advertised as 3G). Mind you I could be terribly wrong here.
Posted from my de-TouchWized Samsung Galaxy S3 running SlimKat 4.4.2

went to UK got a sim card from THREE, brilliant and cheap for high speed, paris didnt get one used wifi Glad I am moving to USA to get Tmobile for future travels ya i know it isnt LTE/3G free but hey slow free is best
Android Central Newsletter
Get the best of Android Central in in your inbox, every day!
Thank you for signing up to Android Central. You will receive a verification email shortly.
There was a problem. Please refresh the page and try again.