PS5 specs, features confirmed by GameStop: 8K support, backward compatibility and more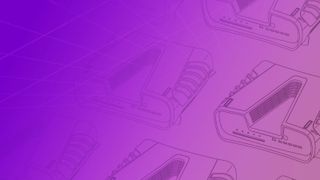 (Image credit: Android Central)
What you need to know
GameStop has reconfirmed some specs and features in the PS5.
These include PS4 backward compatibility, 8K resolution support, ray-tracing, and more.
The PS5 is set to release Holiday 2020.
Considering Sony's relative radio silence, any news about the PlayStation 5 is welcome. This time the news come from GameStop, which recently put up a landing page for the PS5 on its website (opens in new tab). The page details some specs and features set to be in the PS5. Though none of these are new and have been spoken about before in various interviews and events, it's nice to see some official confirmation from a retailer.
A few of the features GameStop mentions include:
Full 8K TV support
Bespoke 8-core AMD chipset
3D Audio
Built-for-purpose SSD storage
Backwards compatibility with PS4 games/PSVR hardware
Ray tracing capabilities
GameStop also goes on to detail its 8-core, 16-thread CPU based on AMD's Zen 2 microarchitecture that is sure to impress the crowd. Though we don't know how many teraflops its GPU is — for reference, the Xbox Series X has 12 TFlops — we can still expect an enhanced GPU capable of delivering ray-tracing, which is a technique that more realistically renders light.
The next DualShock controller, as we learned previously, will support haptic feedback technology and adaptive triggers, changing the resistance you'll feel from L2 and R2 depending on what you are doing in a game. It'll likely be called the DualShock 5 and feature a design similar to that of its predecessor.
The PlayStation 5's menu will allow players to "see what is happening in a game without even booting it up." Players can also "see which multiplayer matches are available or what single-player missions you are on in the game," according to GameStop.
Sony has yet to fully unveil the PS5 despite rumors of a supposed February event happening, much like how the PS4 was revealed in 2013. With Sony pulling out of PAX East, GDC, and not attending E3 once again, it will likely hold its own showcase to reveal the console when it is ready.
The PlayStation 5 is due out Holiday 2020, with Godfall being a confirmed PS5 exclusive.
Games Editor - PlayStation, Android, VR
Jennifer Locke has been playing video games nearly her entire life. You can find her posting pictures of her dog and obsessing over PlayStation and Xbox, Star Wars, and other geeky things.
I can't wait for the new PlayStation. Gonna pre-order that thing as soon as I can.

Considering GS may not even be around for Holiday 2020! Who cares what they say?

So they confirmed everything we already knew, and nothing specific. I think GS oversaturated the market. They're all over the place, often with multiple presences in the same town. In the next town over, the are 3 within 5 miles, all on the same road. There's 2 in the same mall at another. Just seems like a lot of fat could be trimmed to lower operating and overhead costs. I think physical games will still have a market for quite awhile. There are those that prefer to have a physical copy of the game. While Sony and MS aren't going anywhere soon, there's always the question of what will happen when they finally decide to shut off support for a console online. Do you lose those games then? Digital can be attractive, though, too. Sony's had some good sales in the PS store - sometimes offering 50-60% off of still popular games like RDR2. Definitely is attractive for an impulse purchase. Also with games getting bigger - there's the install time. PS5 disks will be 100 GB. How long will that take to install? RDR2, on 2 disks at 89 GB, took 2.5 hours just to copy the files over, then a bit longer to actually install. Will large games install faster if you download them with a fast Internet connection? As a parent, and one that still games, physical media is still my preferred media. My kids will often play those games after I finish them. I just hand them the disk, and off they go. They're still on their own for any DLC that they want to buy, but they at least have the core game. Unless I gave my kids access to my PSN account - how could they play a game when I'm done with it? I think GS will ultimately downsize and still be around, but may become more of a niche player as time goes on. They still have to compete with others like Walmart, Amazon, Best Buy, etc.
Android Central Newsletter
Thank you for signing up to Android Central. You will receive a verification email shortly.
There was a problem. Please refresh the page and try again.