Android Central Podcast Episode 22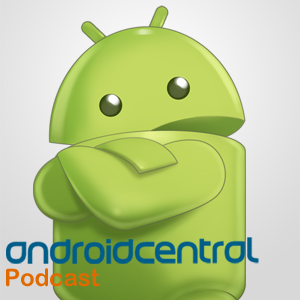 Hardware news
Droid X root achieved
Motorola speaks: The Droid X will not self-destruct in 5 seconds (or if hacked)
Droid X software update arrives; also, some reports of screen problems
Motorola: Droid X screen issues fixed, didn't affect many phones
Don't void your Droid X warranty: The 'Pull' tag is for the battery
Droid X owners using 5 times more data than other phones, Verizon says
T-Mobile Samsung Vibrant hands-on
Droid 2 launch now rumored for Aug. 12
Droid 2 pics and news leaked, August release seems imminent
Motorola i1 officially coming to Sprint on July 25 for $150
Sprint Epic 4G passes the FCC
Canada's Rogers to offer Samsung Galaxy S come September
Dell Streak imminent, pre-sale window coming
Quick fix for GPS issues on your new Samsung Galaxy S series phone
Blurrycam pics emerge of a Motorola portrait slider on Verizon
Dummy T-Mobile Charm shows its square face
Android OS updates
Android 2.1 and up now on 58 percent of devices
Motorola Cliq 2.1 leak -- yes, Blur and Eclair now play together
Verizon all but confirms Droid Incredible's getting Froyo soon
CyanogenMod 6 nightly build for HTC Evo available for download
Cellular South Hero gets Android 2.1
Vodafone Nexus One getting its official Froyo update over the next week
T-Mobile pulls Samsung Behold 2 update, no ETA on it's return
Droid Eris MR4 OTA rolling out -- manual install link available, too
App news
Sideload Android apps all you want with the Sideload Wonder Machine
LauncherPro+ announced at introductory fee along with great enhancements
Goby makes its way to Android
Google Voice updates for faster dialing with 'direct access numbers'
Fanfeedr now available to feed your sports fever
Trip Advisor launches free Android application
Barnes & Noble's Nook app lands on Android
Groupon now has a free Android app
Android Central Newsletter
Get instant access to breaking news, the hottest reviews, great deals and helpful tips
Fantastic podcast guys, thanks. One interesting thing is (a day after your podcast) when I search for puzzle from the UK in AppBrain they seem to have cleared out all the trash. Only came across child friendly apps ... good move.

Finally got a chance to listen to the podcast (stupid hotel internet..) and wanted to give my $0.02. Not sure if you noticed or just failed to mention it, but all of those apps that you found when you searched for "puzzle" were made by a dev calling himself "Puzzle". Combine that with the "puzzle" in the title and a lot of mentions of "puzzle" in the description, and it's going to rank high in the search algorithm. I agree that there needs to be some option to filter out based on score or sort by score (my preference), but I think this is more a case of someone gaming the system than anything else. Also, regarding the Antennas app, I would recommend CellFinder instead. When I tried Antennas, it claimed my tower was in the Greenland Sea (I'm currently in the Florida panhandle). CellFinder, on the other hand, seems to find my tower and my location very quickly and accurately, though it does have a problem displaying the signal strength on my Droid. Keep up the great work!
Android Central Newsletter
Get instant access to breaking news, the hottest reviews, great deals and helpful tips
Thank you for signing up to Android Central. You will receive a verification email shortly.
There was a problem. Please refresh the page and try again.