Android Central Podcast 106: Google Play gift cards, Galaxy Note 10.1, and other Android awesomeness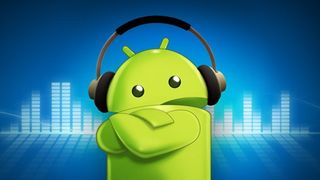 Thing 1 - Google Play Gift Cards
Google Play gift cards are real - and here's what they look like
Gift cards likely headed to Google Play, APK teardown reveal
Thing 2 - Samsung Galaxy Note 10.1
Live from Samsung's U.S. launch of the Galaxy Note 10.1
The all-new Samsung Galaxy Note 10.1 - first look (updated with hands-on video)
Samsung Galaxy Note 10.1 availability
Photoshop Touch to come preloaded on the Samsung Galaxy Note 10.1
Draw Lloyd fan art and win a Samsung Galaxy Note 10.1!
Thing 3 - Other odds and ends
Android 4.1 Jelly Bean leaks for the Samsung Galaxy S3, we go hands-on
Pinterest for Android review - mobile scrapbooking for fashion enthusiasts
Instagram 3.0 adds photo maps, new profile pages and speed
Google Wallet users can now save their Discover card
What the 'death' of Flash means for Android and the web
How to hack your Nexus 7 the right way
The Verizon Galaxy S3 secure bootloader is no longer an issue
It would be cool if you would put the minute:second of when you start on a new topic. Sometimes I don't have time to listen to the whole thing, and want to just listen to a certain topic.

I'm sure they often don't know how long it will take to discuss a given topic. That much I understand. I just wish for more heads up about when the podcast time is going to change and such.

Certainly need more heads-up time on schedule changes. I missed the live podcast yesterday because I was at work and didn't see the announcement of the time change. As for a timeline in the show notes. That is certainly possible. Other podcasts do it. Of course they can't predict the times. They put the times in AFTER the show, when they publish the recording.

Posting a timeline would also delay the time needed to get the file uploaded. I'd rather they get it posted ASAP as I like listening to it after work when I miss the live show.

I don't think it would delay it that long. Even if they didn't keep track of the time while recording, it still would most likely be an extra 10 minutes to go back and review the time when the different talking points start.

I commend the idea of Google Play gift cards. A great alternative to those who don't want their credit card on file with unknown developers. (Mainly for parents of kids who have android phones, and don't want their credit cards run up with in-app purchases)
Android Central Newsletter
Get the best of Android Central in in your inbox, every day!
Thank you for signing up to Android Central. You will receive a verification email shortly.
There was a problem. Please refresh the page and try again.