Android Central 94: The Galaxy S III cometh, even more on HTC One, Google Drive lives!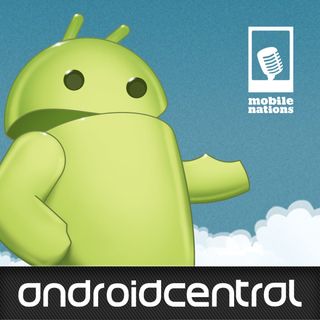 Thing 1: The 'Next Galaxy' is nigh!
Samsung announces the Exynos 4 Quad, coming to the 'next Galaxy'
Dual-core Galaxy S3 to be offered in some territories with Snapdragon S4 and LTE
Purported Samsung Galaxy S3 service manual and device render leak online
Galaxy S3 spotted in Samsung Kies software
Late-night poll: What will Samsung call its new flagship phone?
Another 'Next Galaxy' dummy unit appears, throws Android style guide to the wind
O2 confirms it'll stock 'next Galaxy', references to 'Galaxy S3' in official app keep us guessing
Samsung Unpacked 2012 app now available from Google Play, offers usual slim pickings ahead of event
Thing 2: T-Mobile HTC One S now available, One X up next on AT&T
AC forum member goes hands-on with the AT&T HTC One X
AT&T HTC One X will have free Dropbox space, company spokeswoman affirms
HTC One S review (T-Mobile US)
HTC One S available today on T-Mobile
Ask AC: The T-Mobile HTC One S uses Carrier IQ?
Thing 3: Google Drive is here
Google Drive cloud storage service launches, 5GB free space for all
Gmail free storage upped to 10GB, 25GB for paying Google Drive customers
Google Docs is now Google Drive - we take it for a spin
Late-night poll: Did you set up your Google Drive?
Thing 4: Best of the rest
ASUS Transformer Pad TF300 review
Galaxy Nexus, Viper and Optimus Elite now available on Sprint
Don't forget: You could win this brand-new Samsung Galaxy Nexus!
Facebook for Android updated with new icons for Camera and Messenger
Guys I love to tune-in to your Prodcast and I love AndroidCentral. But please, enough about the HTC One...enough. It is getting alot sicking to hear you guys, particularly Phil, go on and on and on and on and on about that phone. I'm sure it is a great phone. There has been a lot of great phones in their time but I have never seen/heard you go on about one like this. Give it a break.

It goes with the territory. The same thing happened when the Galaxy Nexus was released. :)

Pretty sure I said exactly the same thing ON the podcast this week. :p

Hey Phil,
It wasn't aired but I left a vm saying how the q9m had the best keyboard of all time! Still is imho.....nice job last night I thought with the podcast. Cool that HTC took you for a tour.

The one is the one for me, at least the EVO 4G LTE version that is.

Hey guys, love the podcast - I feel like a traitor, as I've been a long time listener & viewer of the site, yet only just now registered. :) (xda has usually only been the only forum I use.... until now) The shows great , I love you guys talking about the HOX, but that's because I actually have that phone - I understand the frustration of others, as I did feel the same way about the constant talks of the Galaxy Nexus, which I didn't own, but - the HOX is the best Android phone to date, so it will continue to be talked about as its now the phone to compare future phones with. I'd really like to get some information on how I can get one of those blue-bikini HTC ONE X cases (C703) that you guys reviewed, im in the UK & suppliers won't even be stocking them! Aaaghhh (clove, handtec etc have no plans to stock these, they are stocking the C704 with the holes which I don't want) How can I get one of these? Cheers guys, keep up the good work - gives me that android-fix that I need.

Nobody's selling them yet.

Good show. But regarding battery life vs capacity... your points about software/hardware efficiency are fine if your goal is to be tethered to power outlets just a little less than we are now. The seidio 4000mah is tiny and lasts over 2x stock, if someone would just stack two of these I could charge less frequently than I put gas in my car. To me, that would be cool and the technology has been here a long time already.

Just not interesting enough..maybe only for hardcore AC fans. Not for casual readers. not organized.few guys only talking, rest all just sitting.

Duly noted. For the next podcast would you like a few guys to talk while the others stand or have everyone talk at once?

Im from the future where the Samsung galaxy s4 has been born...and the Samsung galaxy s3 was made as well....also the HTC one is here Posted via Android Central App
Android Central Newsletter
Thank you for signing up to Android Central. You will receive a verification email shortly.
There was a problem. Please refresh the page and try again.