Android Central 284: Your questions, our answers ...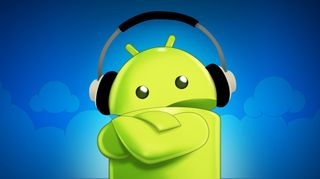 You fine folks out there have been sending in your questions for weeks. And we're dedicating this entire podcast to answering them. We talk phones. We talk tablets. And, yes, we dive once more head-first into the world of adult subject and technology. You don't want to miss this one!!!
Audio only this week, folks!
I just ordered the Truman Set from Harry's and saved $5 using coupon code AC. https://www.androidcentral.com/e?link=https2F2Fc%2F...

Phil was on the road this week, so we stuck to audio only!

Been doing that a lot in the past month. When will we get back to video?

When we can all be back at home in (closer to) ideal conditions! Not always the easiest thing to do logistically.

Was wondering too about no video. Not the same effect or fun. Thanks for info. Ian B

i agree, audio is a lot more boring. Haven't "seen" a video since last month.

You really want to look at these guys? Joking!!! Posted from my Nokia 3310

Some G5 love from Jerry. How bout that. Thanks man! Posted via my LG G5

Heh. I expected something that felt horrible and/or burned my hands after seeing all the complaints. I actually like the thick,soft paint job.

Just a little comment about the AC app. This post is so short, that you can't scroll to get the comment FAB to appear. At least on my phone. I just turned to landscape to get it, but thought you may like to know. Posted via the Android Central App

The button appears for me in portrait. Posted via the Android Central App

Does for me now too... Weird. Posted via the Android Central App

A note for the first caller. I have a Shield Tablet, and I use it identically to how he described his use. I popped a 128GB SD card in and turned it adoptable storage, and it has been working really well so far. I did that soon after receiving the Marshmallow update, so it's been a few months without issue at this point. Posted via the Android Central App

On the person who commented about the porn addiction, the comment about the Bible ticks me a bit not because the-Bible-is-false-and-yadiyadiyadah, but because there is research and literature to suggest that sex and porn addiction is not only incomparable to other addictions neuroscientifically but also often amalgamated with sexual guilt, often from religious prohibitions (as Dr. Darrel Ray argues in his writings on the topic). Posted via the Android Central App

No the HTC 10 screen is super lcd, it was the A9 that used OLED. Posted from my Nokia 3310

+1,000 Be Together Not The Same

You can get addicted, in some form (yes it is different though) to just about anything. Video games for example ... I don't hear people calling in to make that point when AC discusses gaming. So I can only assume it's a moralistic objection, which the bible thing sort of backs up... If that's their view, fine, but it's not mine. I don't beleive porn is inherrently bad. I don't think it's inherently anything. Porn is a medium, it is what you do with it. If you get addicted to it, then as Jerry said, that can be a serious problem, so good for you for beating it. I just don't see it as AC's responsibility to warn us about that. Were grown ups. Posted via the Android Central App

Lol, you said "beating it"!

BTW I listened to this podcast on Google Play Music. Chromecasted to my big stereo! Be Together Not The Same

LoL I'm addicted to the Android Central podcast LoL Be Together Not The Same

Regarding a Microsoft Android phone, I think it's only a matter of time. I've actually used their Arrow Launcher for a little bit, and while it isn't my go to daily driver, it's actually a really nice launcher. If I weren't someone who was very very particular about customising my homescreen, i'd use it. And I'd totally recomend it to other people. I also typed this on their hub keyboard, which is also really good. If it had swipe it would perhaps be my default. Posted via the Android Central App
Android Central Newsletter
Get the best of Android Central in in your inbox, every day!
Thank you for signing up to Android Central. You will receive a verification email shortly.
There was a problem. Please refresh the page and try again.