Android Central 283: The HTC 10 special edition podcast!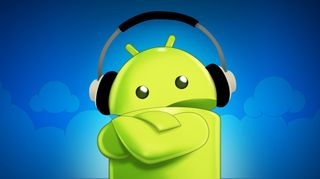 The HTC 10 is here! We've been waiting with bated breath for the newest phone from the Taiwanese manufacturer, as it's been some 14 months since the last flagship release. Expectations are high. Excitement has been building. And we've got a whole bunch of thoughts on the HTC 10. Enjoy. Audio-only this week, folks!
Blessed
Android Central Newsletter
Get instant access to breaking news, the hottest reviews, great deals and helpful tips
OMG HTC CENTRAL! BIAS, PAY OFFS, RABBLE RABBLE RABBLE... /S Posted via the Android Central App

The chamfered edge looks nice in pictures and when it is new. When it is a couple months old not so much. Those shiny surfaces are extreme scratch magnets.

take care of your phone then, yo :P

They look like an exaggeration of the bevels machined into the frame of my Note 4. Posted via the Android Central App

Re: Value of UhOh vs. phone insurance - $7/mo. PLUS whatever deductible ($125 or so, usually?)

Can't wait to listen. I'm just not sold on if it's $200 worth more than a 6p, or $300 worth more than a 5x. Especially since I'm now trying to pay cash for phones and not use installment plans.

If you like what the Nexus 6p offers, then go for it. It's worth the outright cost. It's an excellent phone.
If there's nothing that makes you really want the 10 over the 6p, I wouldn't waste the money. That being said, if there were enough things you liked on the 10 over the 6p, I also thing it's worth the price of that phone. Being mainly a Nexus and HTC fan myself, and currently using the 6p and loving it, it is really tough holding back on getting the HTC 10 right now! So far it's VERY tempting. Posted via the Android Central App

OMG! Listening to this, they just killed the hype. Nitpicking the h*** out of it. Every feature....'this is OK....but....'Scrapple 7 is soo much better. ;) Posted via the Android Central App

Yep especially Alex was pretty much down on the HTC 10 and felt he was interrupting Phil so much thru out the podcast. Posted via the Android Central App

ANYONE CAN U OU HELP ME. I'M TRYING TO DOWNLOAD AN APP. YET IT KEEP'S SAYING NO MORE ROOM ON THIS PAGE. YET I HAVE AT LEAST 14 GB. OF STORAGE ON MY GALAXY NOTE 3 ! HOW CAN I FIX THIS ? SIGNED :. TRYING TO KEEP UP WITH THE TIME'S ! Posted via the Android Central App

SORRY EVERYONE ,FOR THE SIMPLE SPELLING ERROR. GUESS I SHOULD HAVE READ IT BEFORE ASKING A QUESTION . Posted via the Android Central App

Very good podcast this time round. Enjoyable. Especially from a fellow brit. Posted via the Android Central App

One correction/piece-of-information to the podcast: Guys were wondering how phones like Huawei have longer battery life -- the reason is simple: Huawei is notorious for killing ALL THE USEFUL BACKGROUND PROCESSES like active VPN etc. And naturally, byt killing everything, you get a better battery life.

Why audio only for two weeks now? Did I miss something? SOOOOOO much more enjoyable when you can watch these lovable fools interacting with each other.

Ditto Posted via the Android Central App

Podcasters kept referring to the phone as the M10.
It is the HTC 10.
If you can't get that right no wonder you are not capable of taking photographs that are backlit etc.
Most people have the same problems as they are not used to using a real camera and having to compensate or work within the camera's capabilities.
Backlit photos you'd usually use flash with a SLR camera.
Stop blaming the tools given and maybe the operators should have some photography lessons on composing pictures as well as how light affects various set ups? The guy who said it is metal back and glass front was spot on, phones are pretty much generic these days. There is little to make them stand out from each other. That is neither bad nor good it is just how things are. Most people use their phone as a mini pc and surf the internet all the time.
No mention of the way HTC resizes pages when you zoom in so you can read all that is on the page width and just scroll down but Samsung you have to scroll left and right as well as up and down. What is the telephone like?
Is it clear, good signal strength?
Is it clear for the person on the receiving end?
The phonebook easy to access, navigate?
Favourite numbers list available?
Number blocking available for numbers not in phonebook? ie telesales people.
How long can SMS messages be before changed to MMS?

I love HTC's photo app, messaging app, and dialer better than Google's versions of the same apps. The photo and messaging apps make it really easy to scroll to a specific date to find pictures and text messages. Super easy to pinch zoom to change text sizes in the messaging app. The Google dialer just drives me kinda crazy. I personally think HTC cut too much of their "personality" out of the M10. Will HTC make their versions available via the app store? Posted via Android Central App

Audio only? What year is this? 1999? My ICQ number is 92948262
Android Central Newsletter
Get instant access to breaking news, the hottest reviews, great deals and helpful tips
Thank you for signing up to Android Central. You will receive a verification email shortly.
There was a problem. Please refresh the page and try again.