Android Central 178: The M8 Overload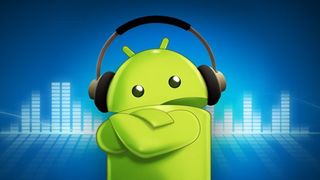 Thing 1: The all-new HTC One M8
HTC One M8 review
Zoes, Duo effects and video highlights on the HTC One M8
These are the new HTC One colors
Google Play edition HTC One (M8) now available to order]
Quick comparison: HTC One (M8) versus Samsung Galaxy S5 specs
HTC BlinkFeed headed to other Android devices
Developer and unlocked HTC One M8 ready to order
One versus One: Comparing HTC's all-new flagship to its predecessor
Thing 2: The GPU Developer Conference
NVIDIA announces Maxwell architecture chip codenamed 'Erista' to come after Tegra K1, launch in 2015
NVIDIA partners with Valve to bring hit game Portal to Shield
NVIDIA drops Shield price to $199, updates to KitKat and brings GameStream improvements
Get the Android Central Newsletter
Instant access to breaking news, the hottest reviews, great deals and helpful tips.
You guys "blue-boxed" Jerry during most of the podcast.

Sorry for off the topic. But this one is really great. Get as many likes as you want on instagram by using this unknown option available in Instagram https://www.youtube.com/watch?v=dqL56_jECTw

Thank you Jerry, so sick of the camera comments about smartphones. If it means that much to you carry your camera. If you don't want to carry a camera and the camera on this phone does not work for you then go somewhere else why keep coming to M8 forums to bitch about the camera.

The same reason people go into the Samsung forums and bitch about TW unendingly. If there is a glaring problem with an otherwise awesome piece of hardware people will complain. No one wants to have to carry around a phone and a camera, it's the VERY reason they put them on the phone in the first place.

I agree if you don't like TW then buy something else no need to go to the Samsung forum and bitch about it. It is almost like a person can't make a decision on their own they have to see how many people they can convince to agree with them so they can feel better.

+1 Posted via Android Central App on my daily driver, the Droid MAX

There is no glaring problem with the camera. It's low megapixel to keep the image size down for Zoeys and posting to social networks, the ultimate destination of the vast majority of pictures taken in phones. Yes that means if you are going to display pics on a 50 inch TV its gonna look like crap but that's a niche. It takes excellent pictures in low light, an area most cameras struggle with. If you don't like it then get the G2. Posted via Android Central App on my daily driver, the Droid MAX

I agree! Which by the way, the G2 is an excellent choice considering it is $200 cheaper. Bend over new S5 and M8 buyers!

Not true. I have been throwing them up on my 70" Sharp for the last couple of weeks and they look great from the M7. Posted via Android Central App

Well, considering that the specs of the flagship phones for LG, Samsung, HTC, Sony, etc are all about the same, it only makes sense to talk about the other features the phones have. And I would guess that 9 out of 10 people aren't going to carry a smartphone and camera with them at all times. The camera/video features is one of the reasons why smartphones have just taken off over the past few years. Personally, I have the HTC One and have been a little disappointed with the pinkish/purple haze I get in low light conditions. Got a replacement but yet it does the same thing so I've learned to live with it. I was really excited for the M8 and was hoping something would have really stood out at me to get it but unfortunately, nothing has. Bigger display in a smaller body, good pics.videos, water/dust resistant, lightweight phone is what I want now. Going to pass on the M8 and see what the LG G3 is going to be like. I was really close to getting the G2 because my friend has one and I really liked it but decided to hold out a little longer.

It is bad ... I skip over the M8 stuff and there is nothing else left read to read.

I keep hoping to read about an up coming Moto G variant with 2 gigs of ram and LTE for $300!

Which is pretty much a moto x. Posted via Android Central App

Love a Moto x ....but the cheapest no contract price is $399.00. I wish I'd bought it when they ran the $359.00 sale on the Motorola site. If they did that again ... I'd pull the trigger!

Or buy a Moto X. Posted via Android Central App

You can find some low 300 moto x's on swappa. Posted via Android Central App

Love my M8. Camera takes good enough pictures for me. Low light shots are awesome. Everything else about the phone is amazing. If you're that photo obsessed buy a real camera or become an isheep. You're bitching already has you halfway there. Posted via Android Central App

Or they could buy a different Android phone with a better camera. Which is pretty much all the flagships minus the M7. Also your "do this or you're practically an iSheep" attitude makes you sound like the iSheep. Posted via Android Central App

I value HTC's build quality and distinctive award winning design, intuitive Sense UI, and functionality including Blinkfeed, Zoes, and Highlights. The Optical Image Stabilization on the original HTC One (M7) enables me, afflicted with Essential Tremor (shakey hands), to take excellently smooth videos as well as non blurry burst shot series. HTC sacrificed OIS due to the dual lens yet they included an "anti shake?" setting. Does selecting that setting eliminate other automatic camera features (functions)? Does the setting allow the user take videos that do not have digitally distorted frames as with previous iterations of digital stabilization? For my special case, should I upgrade my EVO LTE to the M7 with OIS, or the M8, or wait...perhaps for the possibility of the Sony Xperia Z2 on Sprint (Spark) unlimited. I also believe M7's Qualcomm Snapdragon 600 SOC may NOT have the radio frequency bands available to be Sprint Spark capable. Saturated, unnatural colors Amoled displays are an absolutely NOT an option for my taste or criteria as well as flimsy, typical run of the mill plastic slab build quality, dyslexic button placement, anachronistic physical buttons, nor kludgy UI's. Although I really want the HTC One (M8), the lack of OIS (for my need) 'may' have me stuck in limbo land.

Jimbo,
Go in a store and have a go with an M8, trust me it will be worth yr time.
I have an M7, so my feeling over the M8 unveiling was more like meehh. However I had a go with a (gunmetal?!) version today, and let me tell you..I'm buying one (love at first sight).

Well you're simply missing out then. Posted via Android Central App

Based on not getting the answers I needed, I visited a Verizon store. They had the silver version glued to a tether with the Dot Flipcase attached which completely destroys the display of the handset. People won't even give it a second look. Moreover, the attached Dot Flipcase makes the handset practically impossible to provide myself a hands on. I asked the store rep who's idea that was. Are they trying to sell the stupid case or the phone? He claimed it's HTC's requirement because it's HTC's case. Friggen stupid! HTC is blowing their point of sale. For me (as explained above), the camera turned out to be a NO GO! According to my earlier stated concern, the (digital) "anti shake" option, which is ineffective, disables all camera options, for example, HDR, night mode, macro, exposure adjustments, Zoes, and burst shots, among others and 'anti shake' isn't available in video mode. Moreover, a selected and saved photo from a burst series cannot be (ffeature) edited as it can with the M7 or EVO LTE. This disabled editing feature totally perplexes and angers me. As it turns out, this duel camera stuff which your finger can easily covers, totally mucks up camera capabilities compared with the M7.As such, I would be very thoroughly evaluative before upgrading the M7 to Sense 6 just in case, yet I think it's the duel camera. As a result, for me, the M8 is NOT an option and the M7 OIS enables me to capture great pictures and videos. As previously stated, now with extreme disappointment, I'll have to wait for a Sprint Spark enabled Sony Xperia Z2 or get a good deal on an aftermarket Sprint HTC M7 while continuing to enjoy my excellent, yet upgradable, HTC EVO LTE.

I'm sure you don't care, but I listen the podcast during my Friday commute home, and it sets the tone for my weekend. When it's not ready to be downloaded by 5pm PT, it ruins my whole weekend. Yes, this says a lot about the sad state of my life, but I thought I would mention it for extra motivation next week.

lol. Sorry. Not our fault this time. Had to wait on the Neverending Hangout to sort itself out first. And, actually, the biggest delay usually is in waiting for the Hangout to appear in your YouTube back-end so I can strip out the audio. After that, it's just a matter of some quick editing.

I actually listened to the entire podcast even though I am not an HTC one fan. I'm going to have to try it out in order to possibly prepair myself for the note 4 with metal body. I'm not too excited about it because I love the feel of my note 3. Posted via Android Central App

Woo! 408! Posted via Android Central App

My first time listening to this podcast and I have to say...bored. There's no energy between you guys. Posted via Android Central App

I was catching up on my backlog of podcasts, and you guys started talking about the Titan-z. I know that computer hardware isn't your specialty, and the Titan-z doesn't make sense for pretty much any gamer or consumer, but power consumption isn't why. It requires 375w of power, not 2000w of power. The largest computer power supplies are 1500w or maybe 1800w, and if the card took that much power, you would have to have phase change cooling or something to dissipate all the heat.