Android Central 161: The Moto G Love Experience Launcher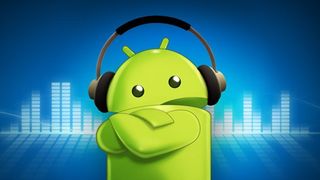 Thing 1: The Moto G
Motorola officially announces the Moto G!
Video: Hands-on with the Moto G!
In pictures: The Moto G
Phones 4U carrying the Moto G in the UK, available to order now
Verizon says it'll carry the Moto G on prepaid next year
Hands on with the new Moto G accessories
Moto G will ship with KitKat in the U.S.
Thing 2: KitKat abounds
Android 4.4 KitKat rolling out to Nexus 7s, Nexus 10
Google posts Android 4.4 factory image for Nexus 4
Android 4.4 factory images for all Nexus 7s now available, too
This week's sidebar poll: Do you sideload OTA updates?
Thing 3: Other things
Nexus 5 review
Google Search update brings new features and new cards to Google Now
Samsung Galaxy Gear manager app update brings rich notifications from any app to the Gear
Sprint doesn't want you to forget you've got dizzingly fast Spark LTE data
ISIS Mobile Wallet now available for Verizon, AT&T and T-Mobile customers
CyanogenMod Installer hits the Play Store to help you flash your phone
Google Glass Explorer Program opens sign-ups to anyone interested
Google Glass officially adding music in 'the next two weeks,' stereo earbuds available soon
You can now design a custom Moto X on all four major U.S. carriers
"Moto G Love Experience" lol is it supposed to say that? Posted via Android Central App

Great title, crappy phone.

I just picked up a Moto G today. Interested to hear if your experiences have been as positive as mine.

Join us in the Moto G forum. Posted via Android Central App

I am glad you guys are just as confused as I am about the Google Experience Launcher, transparent nav bars on existing devices, and the new update Google search :-P |❌_❌|

Looking forward of buying the Moto G once it becomes available in Asia where I reside in this part of the world

Yeah, I can't wait until it gets here in the US. It will be great for my family members and friends who want smart phones, but can't afford the high end flagship devices. Posted from the awesome new Nexus 7

Exactly! I'm more excited about this than I was the Nexus 5. My nieces and my nephew will be first choice in my family for it. Posted via Nexii 4 using the Android Central App

F Amazon.. they are sneaky bastards

Right?? Posted via Android Central App

I know I noticed that my packages stopped showing up a feature I miss from Google now. Posted via my Nexus 5

keep getting this when trying to post "This post has been automatically been marked as spam. Please revise your comment to either remove links and/or references to money. If you are still having problem, please e-mail site support and include a copy of the comment" so I posted it in the YouTube page instead.

Why did you guys sort of say that its already too late to ideally release the Moto X in Europe? Is it because it would take months to implement and by then attention would already be shifting to next generation?

Andrew is such a shill for Motorola. His prejudice is disgusting.

Google's slow OTA rollout is a pretty big flaw. And it's more than slow if it's taking up to two weeks. Whatever reasons they have for doing this way aren't persuasive when every other company releases OTAs all at once without incident. They look particularly bad compared to Apple, who can update half a billion devices in one day. If I didn't have a Nexus 5, I'd be pretty upset that my Nexus 7 (either one) hadn't gotten KitKat yet.

All things considered, it seems like only slightly less of a phone than my Nexus 4 for 1/2 the price. The only hit is the processor; but, Motorola seems to be the only android company that is able to optimize for lower level processors. It's be a good starter phone for a kid (and you won't worry as much if they lose/break it). And as a phone for outside the USA, it's probably the best low level phone that should be able to hook the masses in...with almost a pure android experience. The Moto G is not something to be ignored or taken lightly.
Android Central Newsletter
Thank you for signing up to Android Central. You will receive a verification email shortly.
There was a problem. Please refresh the page and try again.