Pixel owners flooding Google Camera app with one-star reviews after experiencing camera issues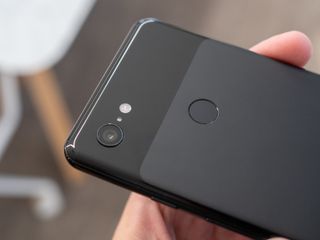 (Image credit: Andrew Martonik / Android Central)
What you need to know
Pixel smartphone users are experiencing issues after recent software updates have caused apps to crash when attempting to access the camera.
The majority of users having problems use a Pixel 2, but many others have reported issues when using other Pixel smartphones.
As a result, there are several posts on the Google support forum about the issues, and the Google Camera app is also getting flooded with one-star reviews.
Google's Pixel lineup of smartphones is usually praised for its photography prowess. That was until recently, when many users began having issues even opening the camera app. Over the past couple of months, several reports have popped up online of Pixel users unable to take photos because the camera app keeps crashing.
A quick look at the Google Pixel support forums reveals thread after thread of users complaining of issues with the camera crashing, dating back as far as December 2019. Most recently, affected users have taken to the Play Store to voice their complaints, leaving one-star reviews on the Google Camera app (opens in new tab).
In the meantime, some users have had success getting their phone replaced under warranty, while others outside of the warranty period are less fortunate. They are being told to factory reset their phones, which so far has not been helpful, or to visit a third-party repair specialist where a camera replacement can run between $110 and $180.
While the majority of the complaints are for the Pixel 2, there is still a growing list of reports from owners of other Pixel models with the same camera issues. To make matters worse, the problem isn't limited to only the Google Camera app. Users are also reporting other apps such as Snapchat, Instagram, WhatsApp, and more crashing when attempting to use the camera as well.
Could this turn into Google's next class action lawsuit? Earlier this year, the search giant finally began paying out settlements for two of its previous phones. The first was over a hardware flaw with the microphone in the original Pixel smartphone. The second settlement was due to another hardware flaw in the Nexus 6P, which lead to bootloops and battery issues.
Android Central Newsletter
Get instant access to breaking news, the hottest reviews, great deals and helpful tips
I'm glad this is finally getting some media attention! My pixel 2 xl cameras (front and rear) both stopped working in November after an update and google told me to just take it to IBreakUFix and it was going to be over $150. So pixel 2 xl is just collecting dust

It's a **** app for their own **** phone. Even on the Pixel 3XL, it bogs the phone down to a crawl, takes over all memory, kills everything else in the background. Totally well deserved and needs to spread to other ****** or marginal Google apps like Keep, Music, YT Music, Maps (completely bloated now and half-assed trip sharing) and I am sure you can add a whole bunch to that list.

Sideloading a modded apk gcam app should fix the issue

No one should have to sideload a modded GOOGLE app on a GOOGLE phone to have a working camera.
/smh

Sounds like yet another class action in the works. The Pixel phones have been a huge failure.

Fought with Google for months over my Pixel 3 camera not focusing, would not replace it under warranty because they said they were working on a software fix. I gave up and bought a OnePlus 7 and love it. Probably my last Pixel, should probably boot it up and see if they fixed the glitch yet.

I guess I'm the lucky one with a Pixel 2XL with a camera that's never given me any issues. I better knock on wood.

It's almost as if Pixels are overpriced tat...

Google is a pathetic joke.

I am surprised to see the Pixels still having issues. I bought the Nokia 7.2 and love it.

Pixel owners are Google's perennial beta testers.

I guess I'm the minority, because I haven't had one issue. Pixel has always worked exceptional when it comes to the camera app.

I found on my Pixel 2 that the app would crash only when I had poor reception. Discovered that turning on airplane mode fixed the issue. Interested to know if this works for anyone else.
Android Central Newsletter
Get instant access to breaking news, the hottest reviews, great deals and helpful tips
Thank you for signing up to Android Central. You will receive a verification email shortly.
There was a problem. Please refresh the page and try again.