Pinterest for Android now works with Nougat's app shortcuts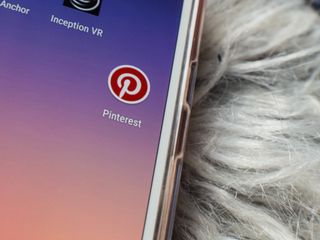 As Android users, we can appreciate when an app maker attempts to take advantage of some of Android native abilities. The app action shortcuts introduced in Android 7.1, for instance, are a worthy feature to add to marquee apps. Pinterest (opens in new tab) has certainly caught on.
The latest update to the Android app adds the aforementioned app action shortcuts. You can tap and hold on an icon from the Home screen for quick access to many oft-used tasks. There's even a shortcut for the new Lens feature, which uses your camera to find pins relevant to what you're seeing in real life. If you start to see you're using one particular feature more often than the others, you can drag it down and out to sequester it into its own shortcut icon.
The update is slowly rolling out to compatible Android devices with the Pinterest app installed. The company says the feature will come to the iPhone in the near future.
Florence Ion was formerly an editor and columnist at Android Central. She writes about Android-powered devices of all types and explores their usefulness in her everyday life. You can follow her on Twitter or watch her Tuesday nights on All About Android.
This acts the same as Force Touch on the compatible iPhone's with this screen. It will be interesting to see how different Google plans on making this on iOS.

I wish they'd add this to Instagram,Facebook & Messenger. A good feature though, starting to appear on a lot of apps.

Ikr, 3rd party apps for facebook already have this feature so I wonder why the official one doesn't have it yet. Welp, not like I'm switching even if it does.
Android Central Newsletter
Get the best of Android Central in in your inbox, every day!
Thank you for signing up to Android Central. You will receive a verification email shortly.
There was a problem. Please refresh the page and try again.