PIA and TunnelBear exit Hong Kong over controversial new security law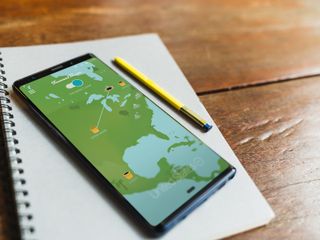 (Image credit: Shutterstock)
Two of the world's largest best VPN providers have announced plans to close down operations in Hong Kong.
Now that China has effectively taken full control of the previously part-autonomous city state with a controversial new security law, North America-based Private Internet Access and TunnelBear have decided to remove their Hong Kong servers.
"Effective immediately, Private Internet Access (PIA) is wiping and shutting down our VPN servers located in Hong Kong in response to the new Chinese national security law foisted by fiat on Hong Kong," wrote the firm in a blog post (opens in new tab) published on July 14th.
A dangerous regime
Private Internet Access said it made the decision "because new national security laws in the region endanger the privacy of our users and all Hong Kong residents."
"China's new national security law allows law enforcement to seize servers located in Hong Kong without a warrant and otherwise execute warrantless interception of communications," it explained.
The company went on to say that it will "not operate servers in locations that have enacted anti-privacy internet laws or proven to not follow the rule of law", adding that it has "previously removed servers in Brazil, South Korea and Russia" in order to protect the privacy of its users.
However, the firm said it intends to "connect to a new Hong Kong exit gateway" to allow users to "access a Hong Kong IP address but through servers located in countries with more favorable laws regarding privacy."
TunnelBear takes similar move
Like Private Internet Access, TunnelBear has also criticised China's decision to impose a new security regime on Hong Kong. And as a result, it's also leaving the region in a bid to protect its customers.
In a blog post (opens in new tab) dated July 13th, the VPN provider said its top priority as an internet privacy company is protecting user data. Therefore, China's new security law is clearly a direct conflict.
"On June 30, the Chinese government passed a security law on the semi-autonomous city of Hong Kong which critics warn is a threat to online safety and freedom of expression," warned TunnelBear.
"Privacy and human rights organizations have expressed concerns that the new law gives the Chinese government legal means to force Hong Kong's ISPs to turn over user data, or even make arrests over online content. Starting today, TunnelBear will be disabling its Hong Kong servers in order to ensure the safety of our users."
TunnelBear claims that this update "does not affect TunnelBear users in Hong Kong", and in a similar move to Private Internet Access, it has taken steps to increase its presence in neighbouring countries.
It said: "To minimize the potential impact to our networks we have scaled up our Singapore and Japan regions' capabilities, and recommend people in Hong Kong connect to them instead."
Looking ahead, TunnelBear said it would "reinstate the Hong Kong server if and only if our users' privacy and safety will be protected."
We test and review VPN services in the context of legal recreational uses. For example:
1. Accessing a service from another country (subject to the terms and conditions of that service).
2. Protecting your online security and strengthening your online privacy when abroad.
We do not support or condone the illegal or malicious use of VPN services. Consuming pirated content that is paid-for is neither endorsed nor approved by Future Publishing.
Get the Android Central Newsletter
Instant access to breaking news, the hottest reviews, great deals and helpful tips.