OnePlus sacrificed key features to deliver ultimate speed and truly consistent performance that we haven't seen from a passively cooled Snapdragon 8-powered phone this year. Not only that, but it's at a lower price than you might expect, too. If performance, battery life, and charging speed are the most important things to you, this is a truly excellent phone to get.
Pros
+

Consistently fast

+

Good price for Snapdragon 8+ Gen 1

+

Impressive cooling system

+

Excellent battery life

+

Ultra-fast charging (brick included)

+

Superb multitasking
Cons
-

No wireless charging

-

No alert slider

-

Missing Android 12 theme engine

-

No telephoto lens
Why you can trust Android Central Our expert reviewers spend hours testing and comparing products and services so you can choose the best for you. Find out more about how we test.
For years, OnePlus has been delivering a mid-year refresh of its phones, which often sport a faster processor and additional spec bumps over the model released earlier in the year. The OnePlus 10T comes just a few months after the release of the OnePlus 10 Pro and offers a much better processor and cooling system at the expense of a few hardware features.
The OnePlus 10T is also $150 less than the OnePlus 10 Pro — even after the recent OnePlus 10 Pro price drop — yet offers substantially better performance and, more importantly, more consistent performance than that phone. While it sacrifices wireless charging because of the new larger cooling system, it charges unbelievably fast — just over 20 minutes for a full battery — and has great battery life, to boot.
Much like we saw with the OnePlus Nord N20 5G, the OnePlus 10T feels a bit like a return to the company's roots. Ultra-fast speeds, great battery life, useful software features, and a great price. There are compromises, but this is one of the best Android phones you'll soon be able to buy for under $700.
About this review
I've been using the 16GB RAM/256GB storage Moonstone Black colorway of the OnePlus 10T since July 25, 2022, on the T-Mobile network in North Carolina and New York, U.S.
Since receiving it, there has been one software update that resolved a multitasking bug, along with a few other smaller issues. It's running OxygenOS 12.1 atop Android 12, and is currently on the July 2022 security patch as of this writing.
OnePlus provided the unit to Android Central, along with two official OnePlus cases to use with the phone.
OnePlus 10T: Price and availability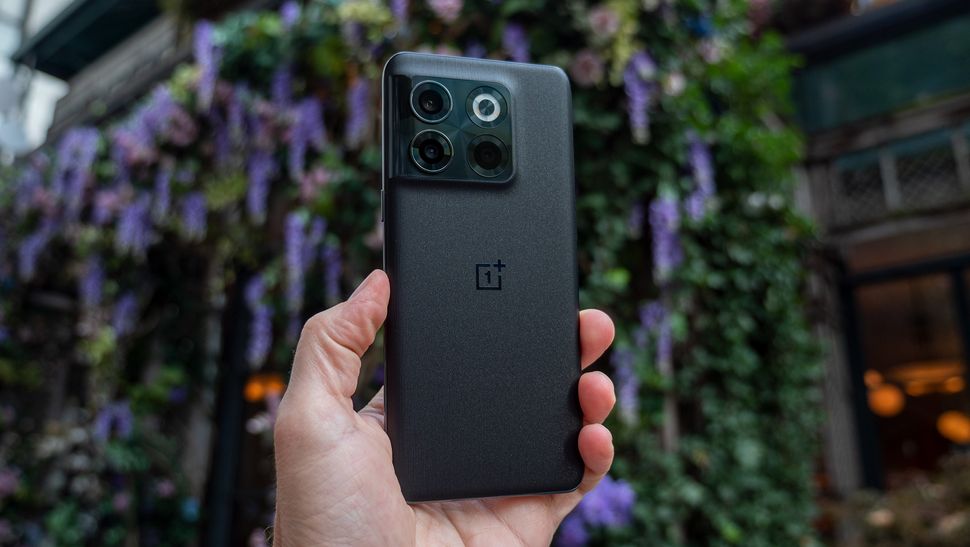 You'll be able to preorder the OnePlus 10T as early as September 1 in the U.S. and Canada via Amazon, Best Buy, or OnePlus.com. Orders are expected to ship out on September 29, and carrier availability will be announced at a later date.
OnePlus is selling the version with 8GB of RAM and 128GB of storage for USD $649 / CAD $849. The upgraded model with 16GB of RAM and 256GB of storage is a bit more expensive at USD $749 / CAD $999.
OnePlus is offering a way to get a free upgrade to the 16GB/256GB model by preordering from OnePlus.com before the phone goes on sale. Preorder buyers will also get a special 0% APR offer with 24-month installments on OnePlus.com.
OnePlus 10T: Display and design
From a glance, the OnePlus 10T and OnePlus 10 Pro look exactly the same. They certainly share the same design language, and both phones are identical in size. A closer look reveals several differences, however, including a camera hump that now swoops up — similar to what Samsung did with the Samsung Galaxy S21 FE — instead of being a separate piece of metal as it was on the OnePlus 10 Pro.
The edge curves are also slightly different between the two phones, but nothing so extreme as the lack of an alert slider on the OnePlus 10T. Yes, you read that right.
OnePlus removed the only real unique hardware feature they had over every other Android OEM. While I don't often switch away from vibrate-only mode myself, folks who usually switch between the ring, vibrate, and silent modes will find this particular change more than just annoying.
Image 1 of 9
OnePlus says this omission isn't indicative of its plans for future phones, but one can't help but notice that the Nord series doesn't have an alert slider, either. More modern OnePlus phones lack an alert slider than ever before.
For me, this caused a bit of a headache whenever I would switch between ring and vibrate modes. OxygenOS 12 is clearly built for phones with a physical alert slider, and it feels awkward to perform this simple function because of a lack of a quick hardware or software option.
OnePlus told Android Central that the primary reason for the alert slider's removal was because of the new 360-degree antenna design. That new antenna looks to have improved overall signal quality and speed, and I noticed that the OnePlus 10T had better signal strength in many areas than the OnePlus 10 Pro had. Hopefully, they can figure out how to do both next time around.
Swipe to scroll horizontally
OnePlus 10T specs

| | |
| --- | --- |
| Chipset | Qualcomm Snapdragon 8+ Gen 1 |
| Memory | 16GB LPDDR5 |
| Storage | 128GB or 256GB UFS 3.1 |
| Display | 6.7-inch Fluid AMOLED, 2412x1080 resolution (394 ppi), 60/90/120Hz, HDR10+, Gorilla Glass 5, 1,000Hz touch response |
| Rear Camera 1 | Sony IMX766,50MP, ƒ/1.8, 1.0μm pixel size, OIS, 4K video @ 30/60FPS, 1089P @ 240FPS super slow-mo video |
| Rear Camera 2 | 8MP, ƒ/2.2, 1.12μm pixel size, 119.9-degree FoV, OIS, 1080P video @ 30FPS |
| Front Camera | 16MP, ƒ/2.4, 1.0μm pixel size, 1080p video @ 30FPS |
| Battery | 4,800mAh (2x 2,400mAh cells), 125W SUPERVOOC wired charging |
| Connectivity | Bluetooth 5.3, Wi-Fi 6,USB Type-C, USB 2.0 speed |
| Audio | Stereo speakers, Dolby Atmos, aptX HD |
| Dimensions | 163 x 75.37 x 8.75mm |
| Weight | 203.5 grams |
| Water and dust resistance | IP54 |
| Security | In-screen fingerprint sensor, single camera face unlock |
| Colors | Moonstone Black, Jade Green |
| OS | Android 12 with OxygenOS 12.1 |
| Update guarantee | Three major Android updates (to Android 15), four years of security updates |
The display has seen a technical downgrade from the OnePlus 10 Pro, although it's not likely you'd ever notice it in real-world usage. This Fluid AMOLED display can only switch between 60, 90, and 120Hz depending on what's happening on screen.
That's a big departure from the LTPO display on the OnePlus 10 Pro that lets the display drop all the way to 1Hz when there's no movement on the screen. Brightness and all other usage stats are nearly identical at 950 nits, and the touch response rate can go up to 1,000Hz for gaming. Even the tiny bezels all around the display are the same, too.
OnePlus has also centered the punch-hole camera in the display, which might help folks who were bothered by the left-aligned camera on the 10 Pro.
I'm happy to report that the OnePlus in-display fingerprint sensors continue to be simply excellent. It's a trait that would normally go unnoticed if it weren't for the fact that some other phones still struggle with such a basic feature.
Depending on which colorway you choose, the back of the OnePlus 10T will sport a different texture. The Moonstone Black variant I have for review has a charming texture to it that seems to attempt to mimic the Sandstone texture OnePlus phones are so well known for. Albeit, since it's glass, that texture won't get smoother over time. It's not rough like Sandstone, though. Instead, it's textured similar to a bamboo mat. The Jade colorway is smooth and feels more like ceramic.
As is always the case with mainline OnePlus phones, the OnePlus 10T ships alongside some seriously great official cases. OnePlus shipped two with my review unit, and both of them feel incredible to hold.
The downside to these shell-type cases is that they don't offer a wealth of protection from big drops, although it'll help for most waist height drops. The rough texture on both cases will likely keep it in your hand or pocket, though, so it's not likely that you'll be dropping it in the first place.
Having one of these cases will help solve the annoying wobble that most modern smartphones exhibit when placed on a table since there's a protruding camera hump situated to one top-left corner of the back of the phone.
OnePlus 10T: Performance and battery life
Even with all the improvements over the years, it's not often that I use a flagship phone and don't worry about battery life. Even if it's just something nagging at me in the back of my mind. For me, the OnePlus 10T was the first phone in a long time that kept me from worrying about battery life at all, no matter what time of day it was or what I needed the phone for that day.
But battery life itself wasn't really the reason. Because of the display differences, the OnePlus 10T gets about an hour less runtime than the OnePlus 10 Pro. That result is according to the battery run-down lab test from our parent company, Future.
Rather, it's the charging speed that gave me complete confidence that 15 minutes of downtime could get me through literally anything. Say you forgot to charge your phone and are about to run out the door for an evening out. Even if it's at just 5%, 15 minutes will charge the battery up to a whopping 70%, and just over 20 minutes will get you to 100% using the charger included in the box.
Yes, one company still includes a charger with its phones, and it's an undeniably incredible 160W charger, too. Here in the U.S. it'll only charge at 125W, but that GaN charger will also work overseas with the right plug adapter and charge even faster (if that's possible).
OnePlus told Android Central that wireless charging was left out of the OnePlus 10T so that the phone can remain thin. It seems like an odd excuse given that many phones this size have wireless charging, but OnePlus is using a totally different cooling system for this phone than what was on the OnePlus 10 Pro.
Given the heat and throttling issues on the Snapdragon 8 Gen 1 processor on that phone (and others with that chipset), this seems like a smart move for a performance-focused phone to me.
The Snapdragon 8+ Gen 1 in the OnePlus 10T is said to offer improved CPU performance and 10% higher GPU clock speeds over the Snapdragon 8 Gen 1 in the OnePlus 10 Pro. From what I can tell, that seems to be true.
More importantly, though, is the fact that the new manufacturing process on this SoC is 30% more efficient than the one on the Snapdragon 8 Gen 1. In a nutshell, that means this processor uses battery power more efficiently and runs cooler.
That last part, in particular, is incredibly important. All major phones we've reviewed with the Snapdragon 8 Gen 1 inside exhibit significant throttling under heavy load, which most often manifests itself in slowdowns and stuttering when playing games like Fortnite or Call of Duty Mobile.
True to expectations, I didn't notice any major stuttering or slowdown in intensive games. I also didn't feel like the phone was going to burn my hand off while playing, which has been a problem with many phones powered by the Snapdragon 8 Gen 1.
The funny thing is that these improvements don't show up at all in benchmarks. According to lab-test results from our parent company, Future, the OnePlus 10T trades blows with the OnePlus 10 Pro in the entire benchmarking suite, which includes popular entries from GeekBench, Futuremark, and others. If nothing, this (once again) shows that benchmarks don't give you a full picture of a phone's real-world performance.
The OnePlus 10T also excels in multitasking, and OnePlus says the 8GB RAM version of the phone can keep up to 12 apps immediately available in the background, while the 16GB RAM version can store up to 35.
We've got the 16GB variant of the OnePlus 10T for review. True to expectation, I could go all the way back in the multitasking carousel and most apps would immediately open. That's a substantial improvement from the half dozen that were kept in memory previously and should (hopefully) resolve previous issues we've had with this very function on previous OnePlus phones.
OnePlus 10T: Software
This is the same OxygenOS 12.1 that's included on the OnePlus 10 Pro, and it feels just as ColorOS-inspired as that build, too. That's not to say it's bad, per se, just that it's different from what OnePlus fans came to know and love with prior versions of the OS. Word on the street is that OxygenOS 13 might do something to address this, but for now, we've got this weird hybrid to deal with.
For me, the biggest offense is the lack of a proper Material You theme engine. Changing wallpaper doesn't give you a way to choose a color for the UI or supported apps.
Even if you change the UI color in the personalization section of system settings, very few parts of the OS actually change color. If anything, it feels substantially blander than what we've come to expect from a smartphone running Android 12.
That aside, the overall experience of OxygenOS 12.1 on the OnePlus 10T was mostly excellent. While a few holdovers from ColorOS are a bit annoying — the Shelf and the forced Google News feed on the home screen being the most annoying for me, personally — at least most of these annoying things can be disabled if you don't like them.
OxygenOS has a lot of great quality of life features and plenty of cool, unique ones, as well. Being able to launch up to five apps or actions with a quick swipe on the fingerprint sensor is really handy. Personally, I like using this feature to take a quick note in Google Keep or to more easily log my latest meal in My Fitness Pal.
OnePlus 10T: Cameras
There might not be Hasselblad branding on the OnePlus 10T, but that doesn't mean its camera is bad. The new 50MP main sensor looks to be a general upgrade from the 48MP shooter in the OnePlus 10 Pro, but the ultra-wide camera is a step back, and there's no telephoto camera here. Instead, OnePlus included a useless 2MP macro camera which produces terrible quality photos.
But, thankfully, that's the worst part of the camera experience. The only other area that was genuinely disappointed with was the video recording quality of the ultra-wide angle camera, which is limited to 1080P at 30FPS. Because of this, if you want to record at 4K quality (or 60FPS), you'll be limited to just using the main sensor.
Video quality is good, but nothing mind-blowing. Pitting it against the $200 cheaper Pixel 6a shows a pretty noticeable difference, especially at night, where Google's phone produces a much better-balanced image, including slightly more accurate colors and much better exposure.
Image 1 of 8
The same properties apply to pictures, as well. Overall, the Pixel 6a produces a better image in more scenarios than not, but there were plenty of times where the OnePlus 10T edged out Google's more budget-minded phone.
Part of the reason is that OnePlus is using a much newer, higher resolution sensor when compared to Google. This results in smaller physical pixels in the 50MP OnePlus 10T's sensor when compared to the 12MP main sensor in the Pixel 6a. When the light is good, this often results in more fine detail in OnePlus 10T photos, even if they can look a little bit over-sharpened when cropping a shot.
That difference disappears when using the viewfinder to zoom in, however, and shows how important AI processing can be on a modern smartphone. At 7x zoom — the maximum zoom for the Pixel 6a — you'll find that Google's photos are cleaner and more detailed in good lighting than OnePlus.
Oddly enough, as light dims, OnePlus seems to gain a bit of an advantage in this area, where zoomed-in photos were brighter and cleaner looking than what the Pixel 6a produced.
Image 1 of 10
But that's about the only time the OnePlus 10T's low-light photos overshadow Google's, as most situations gave the Pixel 6a the win — sometimes, quite dramatically. Times Square in New York City at night is about as harsh as any low-light environment can be, given that so many huge, illuminated billboards contrast strongly with what would otherwise be a dark set of city intersections.
In these situations, the OnePlus 10T tends to blow out highlights at the expense of producing a brighter shot. While brighter can be better in low light, the OnePlus 10T takes it to an extreme, producing photos that look just a bit too bright and end up being unrealistic.
The ultra-wide angle camera and front-facing camera both fare about the same, with Google's Pixel 6a handily beating OnePlus in most scenarios. As is the case before, those differences tend to grow larger as light dims.
OnePlus 10T camera vs. OnePlus 10 Pro camera
If you're stuck between choosing the OnePlus 10 Pro and OnePlus 10T, know that you'll get a largely similar camera experience from both phones — albeit, the 10 Pro offers a telephoto lens that'll give you better zoomed-in results.
Image 1 of 8
In general, the OnePlus 10T's photos come out brighter, more vibrant — to a fault — and cooler in tone than what the OnePlus 10 Pro's Hasselblad-branded cameras do. Turning off the AI photo setting helps with the vibrance but, overall, the OnePlus 10 Pro produces a more natural-looking photo while the 10T produces brighter, slightly crisper imagery.
In low light, the OnePlus 10T seemed to fare better than the OnePlus 10 Pro in several scenarios. It produced less noise in areas of the image where colors were static — like a night sky or a painted wall — and photos were both brighter and better balanced. It's an impressive improvement, even if the colors can sometimes be too vibrant.
Competition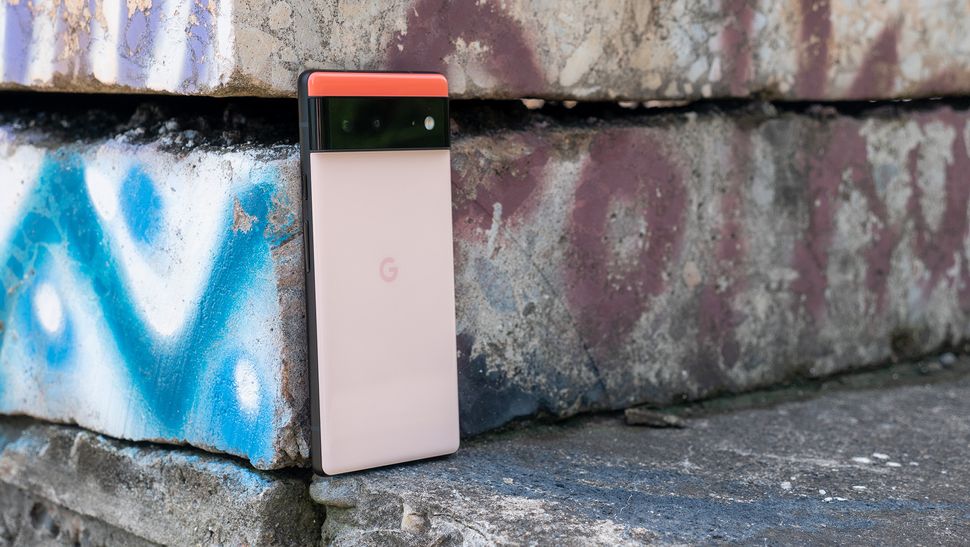 The closest competition in this price range is the Google Pixel 6, which retails for $599 and offers a better camera experience in every area. If the camera matters most to you, this is the phone you get for around $600.
Google also has more consistent UI design than OnePlus (for the time being) and offers plenty of great Pixel-exclusive features like instant voice typing, real-time translation, spam filtering, and plenty of other Google Assistant-powered features. You can choose to save even more by going with a Google Pixel 6a, which still offers a better camera than the OnePlus 10T most of the time.
Outside of that, there aren't too many direct competitors at the $600-700 price range. You could spend a bit more on an unlocked Samsung Galaxy S22 (or find a great deal on a Galaxy S22 and get it for less), which will offer a phone that packs in a better camera and more feature-rich software (with one more year of promised updates).
It doesn't offer the same consistent performance as the OnePlus 10T, though, and Samsung has been coy about offering ultra-fast charging ever since the Galaxy Note 7 debacle.
Likewise, the OnePlus 10 Pro just dropped to $799 permanently, and offers that coveted alert slider, a telephoto camera, 150-degree ultra-wide angle camera, and wireless charging at the expense of the consistent performance of the 10T.
It also won't charge as quickly but, realistically, the difference between the 65W charging on the 10 Pro and the 125W charging on the 10T ends up being around 10-15 minutes to get a full charge from zero. Not much of a big deal if some of those other things matter more to you.
OnePlus 10T: Should you buy?
You should buy if...
You're a mobile gamer and need consistently excellent performance.
You love to multitask between lots of apps at once.
You need the fastest charging anywhere.
You should not buy if...
You absolutely must have an alert slider on your phone.
You find yourself needing a telephoto lens or like to record lots of 4K video.
Wireless charging is a requirement for you.
The OnePlus 10T is a bit of a strange entry into the OnePlus 10 family, as it offers substantial improvements in performance, charging speed, and even the camera in some situations.
But, for $150 less, it also removes some very curious things. Wireless charging is all but expected in a $650 phone, and the lack of a telephoto camera lens and the removal of OnePlus's unique alert slider really are a disappointment.
If you're someone who loves to multitask between several apps at a time, or are a mobile gamer who enjoys games like Fortnite, Call of Duty Mobile, or anything else that pushes the graphical boundaries of mobile phones, the improved and consistent performance of the OnePlus 10T will feel great every single day. Not to mention, the included 125W charging brick will ensure you have a full battery in just a few minutes even after playing hours of mobile games.
OnePlus is sticking to its roots with this phone, delivering speed that no one else can in this price range. Personally, I would buy this over the OnePlus 10 Pro if I had to choose between the two. The performance difference is that big of a deal and, even if it is missing a few features, most of them don't affect me from day to day. If that sounds like you, it might be time to consider OnePlus.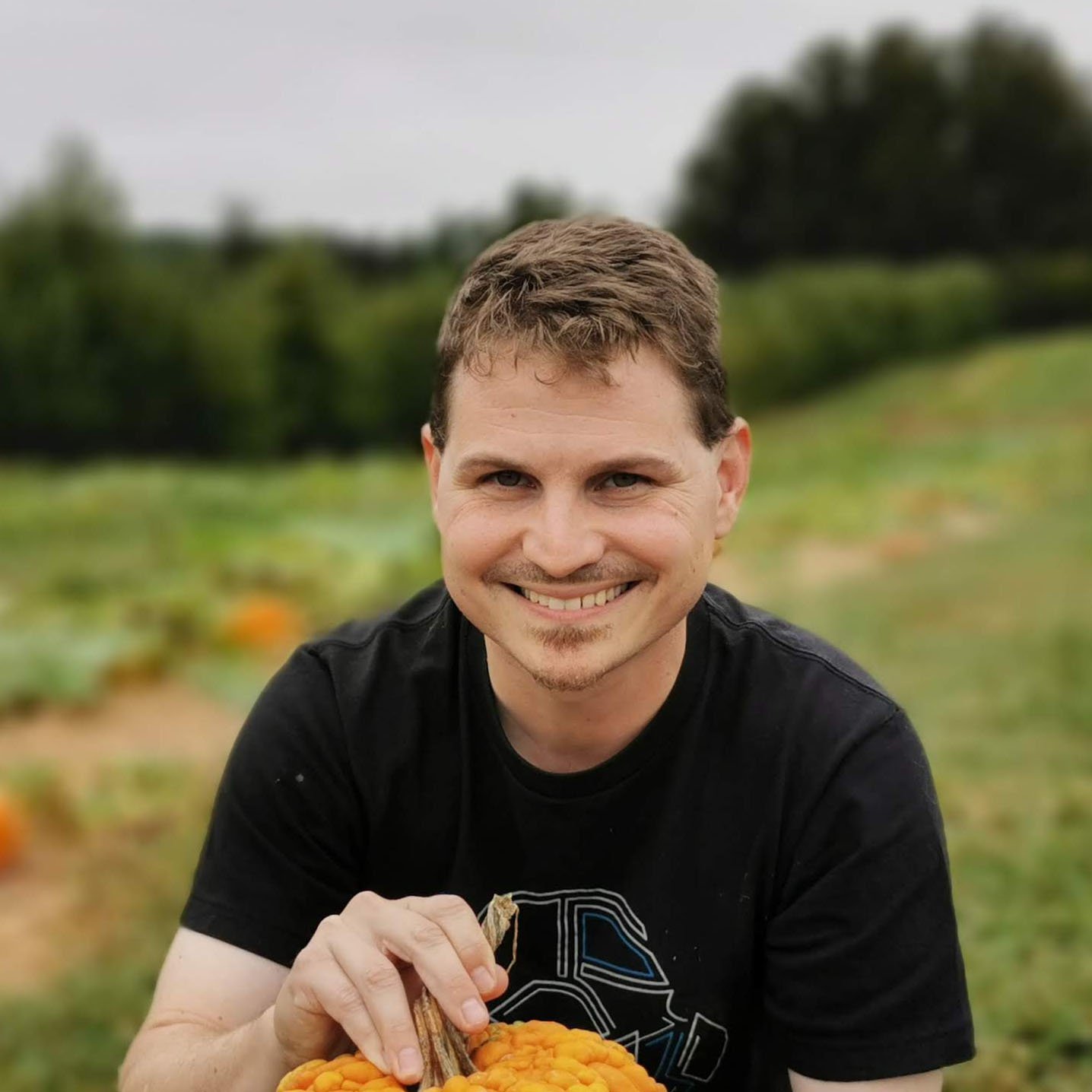 Senior Content Producer — Smartphones & VR
Nick started with DOS and NES and uses those fond memories of floppy disks and cartridges to fuel his opinions on modern tech. Whether it's VR, smart home gadgets, or something else that beeps and boops, he's been writing about it since 2011. Reach him on Twitter or Instagram @Gwanatu