The Pixel 8 Pro temperature sensor is only good for one thing
How accurate is it? Time to find out.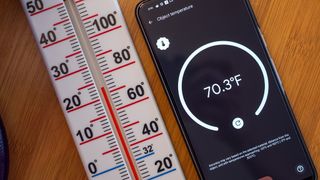 (Image credit: Nicholas Sutrich / Android Central)
Over the years, as phones have gotten more and more similar, it's become harder for companies to find ways to differentiate their products. With the Pixel 8 Pro, Google debuted a new feature that's sure to pique the interest of many: a built-in temperature sensor mounted right to the back of the phone.
This "thermometer" does exactly what you think — although it's not FDA-rated for measuring your body temperature — and can measure the surface temperature of everything from liquid beverages to plastic containers, wood, metal, and about a dozen additional surface types.
But while the Google Pixel 8 Pro has one of the best cameras ever, I'm not exactly sold on the usefulness of this temperature sensor just yet. Google might attribute the $100 price increase to the company's newfound seven-year software update promise, but there's no doubt that new sensors like this contribute to at least a little bit of that cost. Should Google have saved us some money and left it out? Let's take a look.
Hot and cold
For this test, I used the Google Pixel 8 Pro to measure the temperature of a variety of different surfaces and liquids, comparing it with appliances or dedicated thermometers to see how accurate the phone's temperature sensor might be.
The Thermometer app, built into Pixel 8 Pro phones, notes that measurements of surfaces should be taken within 5cm/2in from the object for best results.
You're also instructed to select the type of surface or object you're measuring before tapping the measure button in the app. This adjusts the way the app reads temperature data from the rear-mounted sensor to ensure accuracy. As you might expect, I made sure I was following these guidelines for the test.
In the review, I primarily focused on boiling water and steeping tea, where I found the Pixel 8 Pro measured liquid much cooler than it actually was. Boiling water, for instance, would regularly register as much as 50 degrees Fahrenheit (10 degrees Celcius) colder than it actually was.
This came from a rolling boil in my electric kettle, which displays the current temperature right on the front, so I know it was an accurate reading from the kettle.
The second hot beverage test was while using an Ember mug, which, as you may or may not know, is a temperature-regulating electronic mug. You can set the temperature on the mug itself or the Ember app, and the mug will keep your beverage of choice at that temperature.
This test, too, proved the Pixel 8 Pro had a hard time registering the actual temperature of the drink. The Pixel 8 Pro registered the drink at 119 F, while the mug assured me it was 134 F.
So, how about something a little more solid? Today was an unseasonably warm November day, making the wood deck out back pretty darn toasty. It wasn't so hot that I couldn't stand on it barefoot, but it's much hotter than it normally is this time of year.
Using a surface thermometer, I measured the deck at 105 F. To my skin, this definitely felt right. As I said, I could leave my bare feet or hands on the wood surface and never felt like they were burning.
The Pixel 8 Pro, on the other hand, was convinced that the deck was going to scorch my skin at any moment. I tried measuring several different spots on the deck and came away with measurements ranging from 120 to 135 degrees Fahrenheit, all of which were taken in the full sun alongside the surface temperature thermometer.
Needless to say, this was also quite a bit off but very much in the opposite direction as liquid measurement. It's particularly interesting to see this dichotomy between wood and liquid measurement since I have to pick the surface type before measuring in the Pixel 8 Pro's thermometer app.
Next, I moved back inside to cool off a bit, so I naturally went right to the freezer to grab some ice. My freezer is set to stay at 0 degrees Fahrenheit (minus 17 degrees Celcius), so I measured several different types of objects and surfaces inside to see how close they were to the freezer's ambient temperature.
Here, the Pixel 8 Pro was a lot closer to the actual temperature measurement.
The range was a much narrower range of -5.2 to 2.6 degrees Fahrenheit, depending on the surface or object I measured. I tried everything from ice cubes to plastic cold packs, ice cream, and even the shelves inside the freezer itself.
This test seemed to represent the much more accurate range of temperatures I would expect to see in a controlled environment.
Lastly, I figured I'd give the old human body measurement a test. I've always run a bit cooler than the average 98.6 degrees Fahrenheit the human body is quoted at sticking to, and a second in-mouth thermometer confirmed my usual findings.
Setting the Pixel 8 Pro at the "default" preset, I held the phone's temperature sensor between my tongue and the bottom of my mouth, where I kept the thermometer. This came back with the most accurate result yet, giving me a reading of 96.8 degrees.
That's only 0.8 degrees off from the dedicated thermometer and tells me that human body temperature readings might just be the best type of measurement this thing can do.
Using one of those forehead reader thermometers didn't work as well, though. I never trust these types of thermometers, but the dedicated one from CVS gave my forehead a reading of 96.8 F, or exactly what the Pixel 8 Pro said the temperature under my tongue was.
Unfortunately, for Google, the Pixel 8 Pro consistently measured my forehead temperature at 90.1 F. My body temperature is naturally lower than most people, but it's not quite that low.
Final results
In all my tests with the Google Pixel 8 pro's temperature sensor over the past month, I've never felt confident that it was giving me the exact correct temperature. I've tried it on a number of different surface types and beverages, and it's just not the best measuring tool I've ever used.
At the very least, it seems like measuring human body temperature is the most accurate way to use this temperature sensor. Based on early Pixel 8 leaks, it seems like this is what Google was planning to use it for, anyway, but has yet to get U.S. FDA approval. Without that, they're not legally allowed to tell you that you should measure body temperature.
Swipe to scroll horizontally
Google Pixel 8 pro temperature sensor test

| Surface | Thermometer | Google Pixel 8 Pro |
| --- | --- | --- |
| Boiling water | 212 F | 175 F |
| Tea mug | 134 F | 119 F |
| Hot deck | 105 F | 120 F |
| Wood desk | 60 F | 58 F |
| Refrigerator | 34 F | 38 F |
| Freezer | 0 F | 2.6 F |
| Human body (mouth) | 97.6 F | 96.8 F |
| Human body (forehead) | 96.8 F | 90.1 F |
Because of that, this sensor feels pretty useless in its current form. It's already a niche concept but, Google isn't a stranger to these kinds of ideas. The Pixel 4, for instance, featured a front-facing low-powered radar sensor called Soli that was used for its face unlock security.
Soli went on to live in the Google Nest Hub (2nd Gen) and is now used to detect movement for better sleep tracking so you don't have to wear a smartwatch to bed — you just need the Nest Hub on your nightstand.
While both Soli and this temperature sensor are niche ideas Google put into Pixel products, Soli was a far more useful module in practice. It's entirely possible that Google will continue to use this temperature module and find new uses for it — Jerry Hildenbrand here at the site suggested Google could use it to take some sort of infrared imagery as some of the best rugged phones do.
But, until then, I don't know how much use anyone will get out of this thing. Especially given the generally inaccurate nature of the sensor.
The Google Pixel 8 Pro is one amazing phone with a class-leading camera, seven years of promised updates, tons of unique feature, and a nifty thermometer right on the back.
Sign up for Black Friday email alerts!
Get the hottest deals available in your inbox plus news, reviews, opinion, analysis and more from the Android Central team.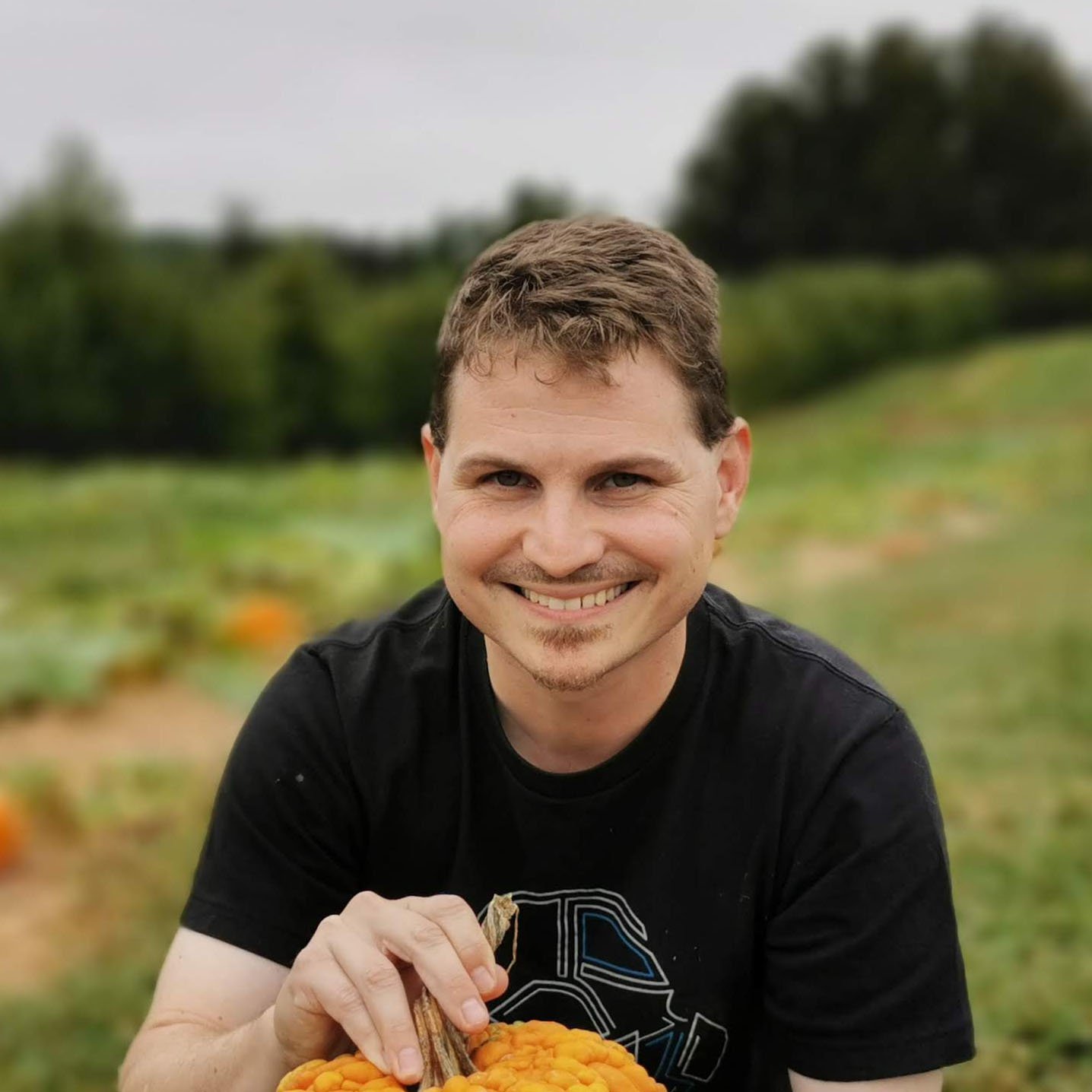 Senior Content Producer — Smartphones & VR
Nick started with DOS and NES and uses those fond memories of floppy disks and cartridges to fuel his opinions on modern tech. Whether it's VR, smart home gadgets, or something else that beeps and boops, he's been writing about it since 2011. Reach him on Twitter or Instagram @Gwanatu