Perfectly Clear review - fix your pics real quick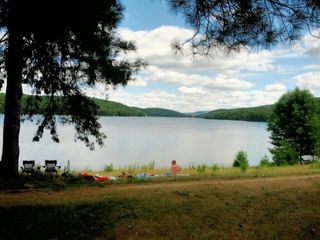 Perfectly Clear was launched in Google Play this week with a bevy of quick photograph fixes. Simple sliders can change exposure, depth of field, sharpening, vibrancy, tint, darkness, and skin tone individually, or apply all of them at once with the one-tap Fix button. The app shows your picture with a very cool before and after comparison.
The core app is available for $0.99 as an introductory offer, which will soon be bumped up to $1.99. There are a few extra correction filters that are available through a single in-app purchase that includes skin smoothing, eye enhancement and tooth whitening, but the vast majority of fixes are available without having to buy anything extra.
Style
The app's UI is for the most part great. The sliding bar that you can swipe back and forth over your image provides a really clear distinction on how an image is being improved. Unfortunately, on the smaller screen, it's hard to make out the finer changes until the export is made and you see it on a computer monitor.
Every adjustment is made with a single slider, with a tiny switch to toggle them on or off, which makes what would normally be complex adjustments very accessible to just about anybody. Both landscape and portrait orientations of the app are available, which makes it flexible enough to work with no matter what kind of picture you're taking.
Perfectly Clear includes the ability to process multiple files, but the file selector is pretty crappy. Many of the thumbnails pulled up are duplicates, and they aren't in a particularly great layout (despite having fancy animations when picked). Often it won't even load up the pictures that I select, or show everything that's in my camera gallery. Your best bet is to launch into the camera directly from the app.
My only other usability complaint is that the app regularly stalls on checking user licenses.
Function
Perfectly Clear gives a bunch of different fixes, making it a versatile tool in salvaging shots that are shot in tricky circumstances, improving pictures that are already reasonably good. As with any photo adjustments, if you crank particular ones too high, you'll get some chunky artefacts that could still ruin a picture despite its new look. The filters themselves are pretty great, and can be as subtle or heavy as you like. The beautify filter was able to almost completely remove facial stubble and bags under my eyes - if you're worried about that sort of thing.
Though there is the Fix button that can provide a decent adjustment in a single tap, you can also program your own adjustments into the Preset slot, which remembers all of your own custom slider positions. It's just unfortunate that there aren't more preset slots available, that way you could make a bunch depending on a variety of shooting scenarios.
Once photos are processed, there are a bunch of different sharing options, including saving them in dedicated directories on your Android device, and pumping them out to the system-wide share menu after processing. New pictures can be saved in a bunch of different sizes, depending on your needs.
Pros
Easy to use
Fixes are very high quality
Cons
No pinch to zoom in pre-processing
Picture picker performs erratically
Conclusion
Perfectly Clear is a great app for simply making your mobile pictures look great. You aren't going to find a lot of artsy-fartsy filters here, but that's totally fine - you can make great-looking pictures without those. The simplified adjustments may not be rich enough for hardcore photographers that want to screw around with stuff like white balance and levels, but for the average Joe Shmo that doesn't have any idea what those things are, this set-up is perfect.
The picture selection menu still needs a lot of work done, but the breadth of corrections and processing makes Perfectly Clear with the $0.99 pricetag.
Android Central Newsletter
Get instant access to breaking news, the hottest reviews, great deals and helpful tips
Simon has been covering mobile since before the first iPhone came out. After producing news articles, podcasts, review videos, and everything in between, he's now helping industry partners get the word about their latest products. Get in touch with him at simon@futurenet.com.
Can this fix zombie eyes in pictures?

I have this on iPad and now my Android. Love it. Buy it.

You need to add another con: Not supported on the Samsung Galaxy S3! What is it with companies not supporting the latest and greatest phones? I can understand games that are built for specific gaming chipset but this is a regular app.

I'm getting the same thing with the S2.

Works just fine on my Galaxy S3 (VZW)

Does it support comprehensive cropping with rotation (not just 90 degrees?) -Suntan

Does anyone know how this app compares to Aviary? I enjoy Aviary's controls and it's completely free in regards to editing the photo. They do in-app purchase for added Instagram-like filters. I know $1 isn't much, but just wondering if it's that much better than something I already have and know. Thanks!

Well for one thing, its takes up over 4 times as much room on the phone as Aviary, so it must be worth more.... ;-)

How does one fix depth of field after the fact?

Does it have the Jerry-specific "beard grooming" effect?

In-app purchases on a paid app? Well that's one way to get your app pirated.

In-app purchases on a paid app? Well that's one way to get your app pirated.

Yeah, OK, a diamond in the rough. But at least the adjustments seem more useful than most of the candyass effects others offer...

Says it's not compatible with my phone. I'm running a JB ROM currently, is it only ICS and below?

Downloaded the app but refunded my money because the app doesn't enhance or correct my photos I took with my s3. The photos were great to begin with anyway. No need to keep

This app kind of sucks, it drops the resolution from 8MP to 3MP when you process a photo so it kind of defeats the purpose.

What a bunch of scumbag assholes. U pay for an app and then havecto pay to use all its features. F them and their shit app. Just get pic-say pro.

i agree. the app is pretty bad - first of all: you cant exclude folders in the gallery. in other apps i always exclude album covers and icons etc. also the inapp-buy bullshit... you pay 80cents for a mediocre app and then you have to pay more to use all of its features? i bought it but i got refunded. stay away from this app - its not worth the money.

Yea i too hate in-app purchases. Especially on games. I would never buy a virtual gun or etc..... This picture app actually runs on Galaxy Nexus. To bad they didn't have it in the play store and i had to go find it. It's only a dollar, so although i don't rally like it they would of at least got $1. I am thinking newer phones have higher quality resolutions reasoning why we cant download the app. You wouldn't see the results as you would a older low resolution phone screen or in some instances lower quality camera.

I got it, I think its pretty cool actually. Fixed a few dark lanscape pics very nicely. Also did good work on a few muddier indoor pics I had aswell. Definately worth the buck no doubt, that being said I can see myself using it regularly. The beautify affects arent worth the extra change to me, mostly because I dont care for smoothing/whiting affects in my people pictures.
Android Central Newsletter
Get instant access to breaking news, the hottest reviews, great deals and helpful tips
Thank you for signing up to Android Central. You will receive a verification email shortly.
There was a problem. Please refresh the page and try again.