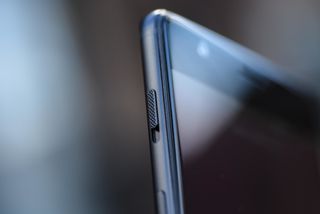 Last year, we saw the release of the OnePlus 3 and the revamped OnePlus 3T, with both phones living up to the company's #NeverSettle tagline. The OnePlus 3T stood out in particular, earning solid reviews and picking up accolades, including a mention on Android Central's list of the best phones you can buy.
For a company with the aim of creating the next "flagship killer," it certainly hit its stride by the end of last year and continued to surprise us — which gives us good reason to be excited for what's next. Its next flagship, the OnePlus 5, will be unveiled to the world on June 20, 12 PM EDT as part of a global event to be streamed live on the OnePlus website. So what does OnePlus have in store for us in 2017?
We've been hearing rumblings about the next OnePlus phone since April, and we're sure to learn more over the next few weeks. OnePlus always tries to include the best specs possible in its phone, and while we wait to learn more we know OnePlus is building its new phone around the Snapdragon 835, as announced by Qualcomm on Twitter:
This is pretty big news, as the Snapdragon 835 is Qualcomm's most advanced chipset, offering better efficiency for battery life without compromising on processing power. It's also optimized for photography, supporting zero shutter lag, smoother digital zoom, and true-to-life colors for improved image quality overall.
Photography is expected to be a main focus of the OnePlus 5. Back in May, OnePlus announced it was teaming up with DxO to enhance the photography on its new flagship. DxO is the de facto photography authority, offering extensive analysis of over 9,000 cameras, lenses and mobile phones. No specifics were given regarding the partnership, but the forum post teased at the possibility of smartphones capable of delivering DSLR-quality photos. The OnePlus will feature a dual-camera setup, so it should certainly offer the best photography experience on a OnePlus phone yet.
If you're excited to be one of the first to try it out, you're not alone. OnePlus has revved up the hype machine, announced the return of "Lab" which allows all you mobile photographers out there to enter for a chance to review the new OnePlus 5 camera simply by submitting some of your best shots from Instagram. It only takes a few minutes to enter, so join the thousands of fans who have signed up since the announcement.
OnePlus has also planned a series of pop-up events in major cities planned following the announcement. Details on when and where the pop-up events will be held will be shared at the keynote, though we do know that popular tech YouTuber MBKHD will be a special guest at the New York pop-up edition. People line up every year to try and be among the first to try out the latest OnePlus phone, so keep an eye out to see if there's a OnePlus pop-up event in your city!
All-in-all, it sure seems like OnePlus has figured things out, evolving from a scrappy upstart hoping to make waves in the smartphone market into a marquee brand with phones capable of going toe-to-toe with any other flagship on the market. Given the huge strides made in 2016, we're excited to see what they have in store for us and you should be too.
Make sure to check out the OnePlus 5 livestream on June 20 and be sure to keep an eye on Android Central for the latest OnePlus news and opinions in the run up to the OnePlus 5's official launch.
Excited about the OnePlus 5 launch? ⬇️
Continue the conversation in the forums!
Be an expert in 5 minutes
Get the latest news from Android Central, your trusted companion in the world of Android