Oculus offers free shipping on current Rift orders following delays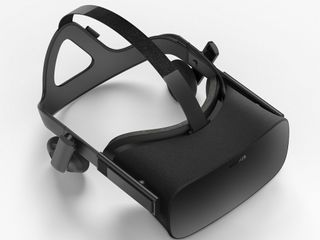 While pre-orders for the Oculus Rift are now shipping, many customers have found themselves frustrated thanks to delayed delivery estimates for recent orders. It seems that these delays are due to shortages on the components necessary to build the headset. To make up for the inconvenience, Oculus will now be covering the shipping costs for current Rift units that have not yet shipped.
According to an email obtained by PCGamesN, Oculus will provide an update on shipping in mid-April:
Just to be clear, this does not mean that Oculus will cover the shipping on new orders. But existing orders should have those costs covered.
Have you received your Rift pre-order yet, or are you still anxiously awaiting its arrival? Let us know in the comments.
That's so nice of them. How about this.....they make sure they have enough parts and/or units already made before launch. I guess that would be too easy. For any manufacturer. For any product.

They won't even have their dedicated controllers available until later in the year at an additional cost.The htc video is priced $200.00 higher but ships with it's dedicated controllers., Posted via the Android Central App That is vibe,not video-damn autocorrect.

Sometimes supply and demand are not always predicted. On My Note 4

So you make more than you actually need. Then discount when appropriate. Same vain as making 4 pieces of fried chicken for a family of 6. Is that enough? No. You make 7 pieces in the anticipation that everyone will eat one.

Who charges for shipping these days? Posted via the Android Central App

This thing is like $600 and shipping isn't free? Sheesh Posted via the Android Central App

Another point won by htc vive. Oculus Rift seems like a half baked product

How is this story relevant to Android? Also, in ACTUAL Android news, why wasn't the release of Borderlands: The Pre Sequel, on Shield TV, covered by this so-called Android News site? It's not as if there is a dearth of Android news at the moment. Either cease with non android news, or simply change your site's name. Simple as.
Android Central Newsletter
Get the best of Android Central in in your inbox, every day!
Thank you for signing up to Android Central. You will receive a verification email shortly.
There was a problem. Please refresh the page and try again.