New lawsuit could restrict game sales for the Oculus Rift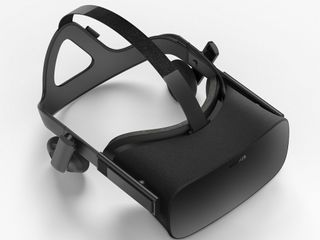 The saga continues in the great copyright infringement battle between Facebook's Oculus contingent and ZeniMax.
ZeniMax, which earlier this month won a verdict of half a billion dollars against Oculus, has now asked the federal judge to block Oculus from using the code in its products, according to Reuters. For its part, Oculus has asked the judge to set aside the verdict, citing it as "legally flawed and factually unwarranted."
If the injuction is granted, it could limit the number of titles sold for the Oculus Rift VR headset. This would also affect any games meant for Samsung Gear VR, which is developed in part with Oculus. If this happens, Facebook's best bet would be to settle, lest game sales and subsequent marketing for Oculus products become severely limited.
We'll update you when we hear more on the matter. For now, the injunction has been filed to the same Dallas court that ruled in favor of ZeniMax.
Florence Ion was formerly an editor and columnist at Android Central. She writes about Android-powered devices of all types and explores their usefulness in her everyday life. You can follow her on Twitter or watch her Tuesday nights on All About Android.
Wow! ZMaxx is really handing it to them.

Guess it's the Vive for me! lol

Convert all Gear VR's to Daydream.
Android Central Newsletter
Get the best of Android Central in in your inbox, every day!
Thank you for signing up to Android Central. You will receive a verification email shortly.
There was a problem. Please refresh the page and try again.