Netflix details their UI update for the Android application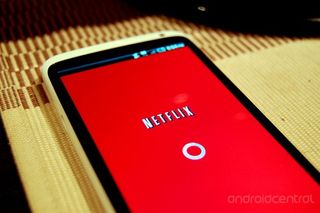 Following reported sightings, Netflix has gone on record and detailed the UI updates that are being pushed to the Android version of the Netflix application. No download is required, everything has been done on the back end, and users should be seeing it for themselves.
Other than looks, there's nothing else to be found within. But, looks are important. The Netflix app has always felt like a means to an end rather than an enjoyable application use. These changes looks to go someway to changing that feeling, and follows changes to the iOS offerings. A pretty sweet addition is the ability to double tap on a title and have it beginning right away. If you're a Netflix user, be sure to hit us up in the comments below and let us know your thoughts on the new mobile experience.
Source: Netflix (YouTube)
About time! Can't wait to check it out on my N7 Was hoping he was going to play a Workaholics episode...such a hilarious show.

3 days ago this showed up and then disappeared. It's been back since early yesterday and I like that my ICS phone has now caught up with my ICS tablet.

Same thing happened to me.

You know what would be even better? If the app actually opened on my Gnex. I'm one of the lucky ones who cannot get past the eternal white screen.

I had the new UI for about 5min then I lost it...

same here.the rest of the phones in the house have it just not mine anymore.

Seems like a sexy upgrade. I'll check it out when I get home. It took a whileto load.

Forget the UI Netflix. Add queue management or make it possible for the 3rd party apps that are now all broken to get back up and running.

I really like the new app - its obviously better for me, because I found a bunch more shows that I didn't know where on there previously. I have noticed it's kind of screwy with when it wants to show the new UI vs the old one. It switches back quite a bit. I'd happily do an update to get the new UI if it was easier for them.

No DVD que management. Still a useless app (to me at least).

I really like the new design. It goes along with other updated interfaces they have for Tivo-like devices. It require some work. It's not very responsive on my Thunderbolt. Of course, that could just be my phone...

Why can't they allow the UI to show up in landscape mode? I can only view the UI in portrait but then the movies only play in landscape mode. it's so bizzare to me.

The biggest problem with the new interface to me is that it is locked in portrait mode all the categories scroll sideways. It would be much better you could scroll vertically, since that way you could get more items on the screen.
Android Central Newsletter
Thank you for signing up to Android Central. You will receive a verification email shortly.
There was a problem. Please refresh the page and try again.