Motorola Photon 4G Accessories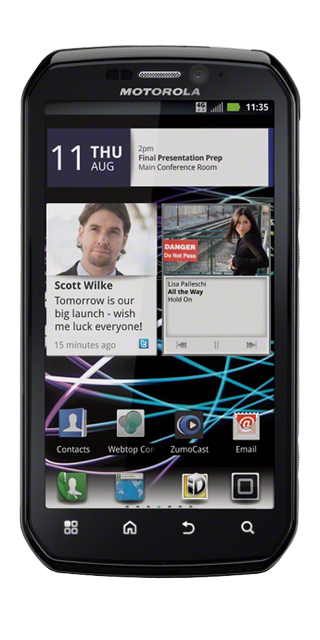 Your new Motorola Photon 4G will require the basic essentials to help keep it completely protected against drops, scratches and dings as well as keeping it charged throughout the day. With this helpful Motorola Photon accessories guide, you'll find everything you need to know regarding the best accessories for the Photon 4G.
Cases for the Motorola Photon 4G come in all different colors, styles and designs. Every consumer is different so choosing which case is best for your Photon 4G can be a difficult task. Whether it's hard cases, skin cases, leather cases or even waterproof cases-- there's no doubt the perfect Photon 4G case is here, waiting for you.
Battery life can be extremely difficult to maintain, especially if you're a power-user. Luckily there's a great selection of chargers for the Motorola Photon 4G available including car chargers, wall chargers, USB cables and more. If you'd rather carry a spare battery for the Photon 4G, then you'd most likely fancy and extended life battery to give you the extra juice to get you through your busy work day.
If you haven't gone handsfree before, then now's the perfect time to take advantage of all of the great car accessories for the Motorola Photon. Winshield mounts, vent mounts and even bluetooth speakerphones can make your traveling experience that much more convenient by freeing up your hands and keeping your eyes on the road.
Don't forget about the little things that also help improve your mobile experience. By this we mean screen protectors to defend against scratches and scrapes, memory cards which allow you to store your library of music, movies and applications, as well as bluetooth headsets so you can talk on your Photon 4G completely handsfree all the time.
This is just a brief introduction to wonderful Motorola Photon accessories that are available here at Android Central. If you're interested in learning more about our Photon 4G accessories, then be sure to check out our detailed accessory guides below.
Accessory Guides for the Motorola Photon 4G:
Motorola Photon 4G Cases
Motorola Photon 4G Batteries
Motorola Photon 4G Chargers and Cables
Motorola Photon 4G Bluetooth
Motorola Photon 4G Screen Protectors
Motorola Photon 4G Memory Cards
Motorola Photon 4G accessories at the Android Central Store
The Android Central Store is your one-stop shop for all Android accessories. We have the largest and widest selection of items and you can be assured that what you're getting will work with your Motorola Photon 4G, be it a battery, charger, case, screen protector, headset, or any of the other hundreds of items in the store.
New items are being added all the time and most items are available with super-fast same-day shipping. So check it all out at the Android Central Store.
Get the Android Central Newsletter
Instant access to breaking news, the hottest reviews, great deals and helpful tips.