Microsoft enters into agreement to acquire LinkedIn for $26.2 billion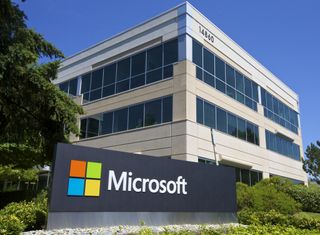 Microsoft has announced (opens in new tab) the company has entered into talks with LinkedIn to acquire the work-focused social networking platform. Shares have halted at the time of writing and the company has published a press release with further details. The deal is valued at $26.2 billion, but the LinkedIn brand, culture and overall independence will remain in tact.
CEO Jess Weiner will retain his position and report to Microsoft's Nadella, and the deal is fully backed by chairman, controlling shareholder and co-founder of LinkedIn, Reid Hoffman. Both parties expect the transaction to be completed within this calendar year. More details can be found in the press release.
Press Release
REDMOND, Wash., and MOUNTAIN VIEW, Calif. — June 13, 2016 — Microsoft Corp. (Nasdaq: MSFT) and LinkedIn Corporation (NYSE: LNKD) on Monday announced they have entered into a definitive agreement under which Microsoft will acquire LinkedIn for $196 per share in an all-cash transaction valued at $26.2 billion, inclusive of LinkedIn's net cash. LinkedIn will retain its distinct brand, culture and independence. Jeff Weiner will remain CEO of LinkedIn, reporting to Satya Nadella, CEO of Microsoft. Reid Hoffman, chairman of the board, co-founder and controlling shareholder of LinkedIn, and Weiner both fully support this transaction. The transaction is expected to close this calendar year.
LinkedIn is the world's largest and most valuable professional network and continues to build a strong and growing business. Over the past year, the company has launched a new version of its mobile app that has led to increased member engagement; enhanced the LinkedIn newsfeed to deliver better business insights; acquired a leading online learning platform called Lynda.com to enter a new market; and rolled out a new version of its Recruiter product to its enterprise customers. These innovations have resulted in increased membership, engagement and financial results, specifically:
19 percent growth year over year (YOY) to more than 433 million members worldwide
9 percent growth YOY to more than 105 million unique visiting members per month
49 percent growth YOY to 60 percent mobile usage
34 percent growth YOY to more than 45 billion quarterly member page views
101 percent growth YOY to more than 7 million active job listings
"The LinkedIn team has grown a fantastic business centered on connecting the world's professionals," Nadella said. "Together we can accelerate the growth of LinkedIn, as well as Microsoft Office 365 and Dynamics as we seek to empower every person and organization on the planet."
"Just as we have changed the way the world connects to opportunity, this relationship with Microsoft, and the combination of their cloud and LinkedIn's network, now gives us a chance to also change the way the world works," Weiner said. "For the last 13 years, we've been uniquely positioned to connect professionals to make them more productive and successful, and I'm looking forward to leading our team through the next chapter of our story."
The transaction has been unanimously approved by the Boards of Directors of both LinkedIn and Microsoft. The deal is expected to close this calendar year and is subject to approval by LinkedIn's shareholders, the satisfaction of certain regulatory approvals and other customary closing conditions.
"Today is a re-founding moment for LinkedIn. I see incredible opportunity for our members and customers and look forward to supporting this new and combined business," said Hoffman. "I fully support this transaction and the Board's decision to pursue it, and will vote my shares in accordance with their recommendation on it."
Microsoft will finance the transaction primarily through the issuance of new indebtedness. Upon closing, Microsoft expects LinkedIn's financials to be reported as part of Microsoft's Productivity and Business Processes segment. Microsoft expects the acquisition to have minimal dilution of ~1 percent to non-GAAP earnings per share for the remainder of fiscal year 2017 post-closing and for fiscal year 2018 based on the expected close date, and become accretive to Microsoft's non-GAAP earnings per share in Microsoft's fiscal year 2019 or less than two years post-closing. Non-GAAP includes stock-based compensation expense consistent with Microsoft's reporting practice, and excludes expected impact of purchase accounting adjustments as well as integration and transaction-related expenses. In addition, Microsoft also reiterated its intention to complete its existing $40 billion share repurchase authorization by Dec. 31, 2016, the same timeframe as previously committed.
Microsoft and LinkedIn will host a joint conference call with investors on June 13, 2016, at 8:45 a.m. Pacific Time/11:45 a.m. Eastern Time to discuss this transaction. The call will be available via webcast and will be hosted by Nadella and Weiner, as well as Microsoft Chief Financial Officer Amy Hood and Microsoft President and Chief Legal Officer Brad Smith. The presentation for the call is available on the Microsoft News Center.
Morgan Stanley is acting as exclusive financial advisor to Microsoft, and Simpson Thacher & Bartlett LLP is acting as legal advisor to Microsoft. Qatalyst Partners and Allen & Company LLC are acting as financial advisors to LinkedIn, while Wilson Sonsini Goodrich & Rosati, Professional Corporation, is acting as legal advisor.
Yes, go on Microsoft! Posted via the Android Central App

I actually use my LinkedIn, so I seriously hope they tread lightly, and try not make unnecessary changes. Posted with my Note 5.

You do know who we are talking about right? They definitely will fu@K it up.

Please Microsoft, don't break it. I use my LinkedIN a lot... Posted via the Android Central App

Exactly. Posted via the Android Central App

This move makes absolutely ZERO sense for MSFT. It's almost like "oh, we have some cash to burn, what should we buy that is NOT another phone company?"

Actually they just got massive database of the professionals of every sort. IT, networking, project, telecom itd. I am sure they will try to use that data to advertise and sell products in more targeted way... Apart from that people at LinkedIN are very often decision makers so MS can talk to them directly and not via resellers and sales guys. They must have some convoluted use for this platform apart from the social part... Posted via the Android Central App

they already have that database

If that's the case, wouldn't it be cheaper to just sign up for a linked in account? Posted via the Android Central App

It's makes perfect sense.. Posted via Techmology

Does not make any sense. Posted via the Android Central App

Yea it does data is king.....it's that simple it's all about the data...plus LinkedIn is mainly professional
Makes sense to me Sent via Tandy Color Computer
-----------------------------------------------
before you see the light, you have to deal with the darkness

Facebook has well....Facebook and WhatsApp. Alphabet has Google and Android. So yes, it makes sense for MSFT to shell out some cash to acquire a database of 433 million "professional" users. Welcome to the age of big data. Posted via the Android Central App

"Some cash" maybe. $26 billion dollars is another story. If they can successfully integrate Linked In with Office and Skype, then maybe this could make sense but $26 billion is a hefty fee for that. This will cause some painful earnings reports in the future. Definitely more than the Nokia purchase did.

Great! , now I will see all sorts of IT certification programs listed every time I sign in.

Cool. Posted via the Android Central App

I would like to know where the hell these valuations come from :O

Yeah 26 billion for a social network is no chump change....is the data from 135-200 million users really worth 26 billion ? Posted via the Android Central App

Most likely yes Microsoft, probably thinking long-term ROI might take five to ten years but it will be there. Hell Google's 200 billion is mostly from data of others. Sent via Tandy Color Computer
-----------------------------------------------
before you see the light, you have to deal with the darkness

If you're a professional or serious about have a real job and not on Linkedin you're doing life wrong. So LI isn't going anywhere anytime soon.
You have to be on it. Gratz to all of those who bought the stock when it went public.

When I read this earlier today I couldn't see why Microsoft would want to do this....but the more you think about it, you see how owning a professional social network would be a good bet. Posted via the Android Central App

"brand, culture and overall independence will remain in tact." I'm sorry but the moment a company spends these kind of money, how in the world would this be possible? Is like Microsoft putting all this much for nothing? I don't get it. It kinda reminds me when they bought Skype but way more expensive now. I wonder how good of a buy that was. Posted via the Android Central App

Very good in the roughly 2 years about 2 billionish it's not always about the fast turn-around Microsoft like others think long term 10 to 20 years down the road... Which Skype will make 4 to 5 times what they paid for it... Sent via Tandy Color Computer
-----------------------------------------------
before you see the light, you have to deal with the darkness

It will stay intact for 12-18 months at which time MS will start crapping all over it and the layoffs will commence. Now that's not always true, but their culture is dead. Anyway LI is evil anyway. They steal your contact information without your permission. They wanted me to connect with my daughter who is under age and has a fake email address. The only way they got that was to steal my contact information. When I sent IT a complaint they just ignored me.

If you use an app, and it asks for permission to use contacts, and you agree. Then it's not theft. Posted via the Android Central App

Shame. Great shame. >>sigh<<

Why? I honestly never understood the hate to Microsoft...they put out decent porducts..honestly No different then Google's flavor of the month app. IE hype some app or feature and within a year to 2 it's either forgot about it, or they (google)don't support it anymore. Sent via Tandy Color Computer
-----------------------------------------------
before you see the light, you have to deal with the darkness

Would those great products include windows 8 (idiot tiles anyone?) or windows 10 they are shoving down your throat? How about the garbage surface tablets? Or is it the fact that they rely on their customer base to beta test their garbage software? Or maybe their phones that no one uses or wants? Or how about internet exploder? Wonderful browser there. SO good they stripped it down and re-relased it under a different name.

I was going to respond to your post in detail. But it doesn't deserve anything more than this. Posted via the Android Central App

still all subjective but hey knock yourself out Sent via Tandy Color Computer
-----------------------------------------------
before you see the light, you have to deal with the darkness

Cool. I don't see any reason to think that MS would botch LinkedIn, even back when LinkedIn was a useful professional site. I can hardly stand to use it anymore, though, since it's basically Facebook now. The other day, someone on my contacts list shared a god damn Minions meme (with a saccharine inspirational quote attached, naturally). The only reason I keep it around is basically as a Rolodex of corporate recruiters to have at hand in case I ever get laid off. Yeah, I know. Old man yells at cloud.

I wonder if Microsoft will somehow merge LinkedIn with their outlook system. For business that would make some sense to me. Make outlook a more direct brand with LinkedIn being the focus.

Interesting move and obscene valuation. That said if they keep it going and either sell off Lynda or improve it I won't argue. There are worse companies that could have bought it *cough* Oracle*stops coughing* Posted via the Android Central App

They've already written the 2nd Quarter 2019 press release announcing the $15b write down of their investment. Posted via the Android Central App

People are thinking waaaay too small... Imagine if Microsoft get the Skype and Dynamics integration right! You'd have Federated b2b CRM in a browser with Unified Comms attached to the largest Social Media platform for business. Strategically this is a gearing toward an attack on SalesForce as much as anything. Posted via the Android Central App

You are right, but it is hard to imagine Microsoft making anything that is convenient and easy to use. If they do attempt this, it will be convoluted and annoying.

Gave up on LinkedIn some time ago, as it seemed to have lost its way and became a lot more intrusive - insisting it knew what I should be looking at.
Meanwhile, if Microsoft wants to truly wants to make improvements, they can start with the Pulse app, which LinkedIn bought and then b*ggered up. Return it to its pre-purchased state.

I would imagine pulse will languish then be shut down, with the team being absorbed elsewhere Posted via the Android Central App
Android Central Newsletter
Get the best of Android Central in in your inbox, every day!
Thank you for signing up to Android Central. You will receive a verification email shortly.
There was a problem. Please refresh the page and try again.