LeEco reportedly didn't have enough money to pay U.S. employees in March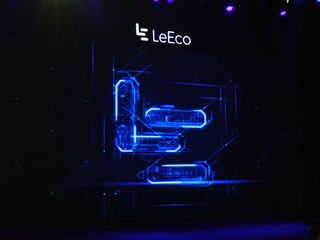 LeEco Inc. was forced to delay payroll for U.S. employees in March, according to Bloomberg Technology, which spoke to people familiar with the matter. This latest bit of bad news from the embattled Chinese technology conglomerate seems to further confirm that the company is struggling for cash.
It's been a tough go overall for LeEco since the company attempted to make a big splash last October when it launched LeMall, its U.S. e-commerce store. It entered the North American market as a virtual unknown in a highly competitive space, but instead of building up its brand of smartphones, TVs, and other electronics in the new market, the company reportedly continues to struggling financially.
We reported last November how the company's co-founder and CEO Jia Yueting wrote a letter to employees explaining how the company may have "over-extended" itself and was running out of cash. Since then, the company has started falling behind on payments to some suppliers and has struggled to maintain its premium sports broadcasting rights.
While Jia has been able to raise some capital amongst some Chinese investors, Bloomberg reports that its plans to expand into the U.S. — including its tentative deal to acquire California TV manufacturer Vizio — continues to hit roadblocks:
This latest bit of news certainly fits within the narrative of LeEco's continuing struggles in North America. In October 2016, Jia confirmed that the company had at least 500 U.S. employees who may have been affected by this payroll delay.
Here's what you need to know about LeEco
Android Central Newsletter
Get instant access to breaking news, the hottest reviews, great deals and helpful tips
Marc Lagace was an Apps and Games Editor at Android Central between 2016 and 2020. You can reach out to him on Twitter [@spacelagace.
Bad for the employees who didn't get paid

They didn't need the money :)

Sarcasm is too OP...must nerf.

Are the two Bob's running this company?

This company is turning into a real joke. Wow

What a sham! Would hate to work there

I have absolutely no leniency or forgiveness for a company that doesn't pay its employees.

Clever. I like it. Lol. LeSigh

Sure hope that vizio deal finishes falling through so they remain a reputable company. And not get involved with this garbage.

From the recent Variety article on LeEco: And unconfirmed reports this week also said that LeEco's $2 billion bid for U.S. smart TV maker Vizio would not go ahead. Source - https://variety.com/2017/biz/asia/china-leeco-raises-2-2-billion-buys-le...

Can i get the contract info for their investors? I have a bridge I'd like to sell them.

I saw this coming as soon as they made their initial cash flow troubles knows a couple of months back. I am sure some folks in the Chinese Communist Party (or a close family member) is making out well in this deal.

"Member how much crap they gave Apple and Samsung when they ONLY sold phones in Asia? Member when they said they would make waves in the west and change the way we view smartphones? Member that concept car they rolled out at some overly flashy event knowing full well they didn't have the funding or knowhow to make it reality? Member when they got cocky and tried to buy Vizio?" "Nope. But I do member when I couldn't pay my cable bill on time because they didn't give me my check. Gotta love memberberries..."

Are there custom roms available for the leeco le s3?

Maybe they'd sell more if their company name didn't sound like a French tree-hugger.

Hopefully thr vizio deal doesn't end up happening. Best bang for you're buck when it comes to tv's

Now that you look at it. The company logo does resemble a rough shape of a typical toilet bowl

Welp, cant unsee that now...

They tried to go too big too fast. The phones they make are actually pretty nice, I have one. But they should have focused first, then tried to expand.

Hope you got it cheap, because unless it can run Lineage...It will be a dead phone walking soon...

Somebody tried to put hotels on their monopolies too quick. Bad bidness.

Of as I know dude people who have bought their phones

I guess it's no surprise their phones are on sale along with a 3 mo free DirecTV subscription..still too much money for the Pro and with this it seems doubtful they Nougat or "O" updates will happen either.. Does China do the bankruptcy thing like we do in the US?

Bet the CEO and upper management got their paychecks on time.
Me thinks LeEcho is LeBroke

Why do 'we' the public know this ....welcome to capitalism -- it needs to be destroyed .....! I'm sure top tier got paid - working is bad enough- but to work for free literally....ha
Android Central Newsletter
Get instant access to breaking news, the hottest reviews, great deals and helpful tips
Thank you for signing up to Android Central. You will receive a verification email shortly.
There was a problem. Please refresh the page and try again.