LastPass users, here's what to expect in Android Oreo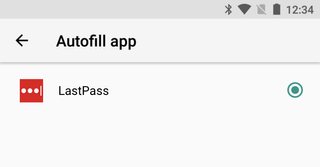 Do you use LastPass? And do you plan to use Android O on your device? In a lengthy blog post, LastPass detailed what to expect from the password manager now that Android will offer auto-fill capabilities across the entire operating system.
From its blog:
Overall, you'll be able to choose LastPass's virtual vault to store your passwords, credit card information, and oft-used addresses. The service will extend its abilities to the entire operating system, as per Android O's autofill mechanism.
It's unclear yet just how it will work on Android Oreo, but it sounds like you'll be able to choose LastPass as the default password manager, which is nice if you're particularly invested in an account with the company. 1Password recently announced it would do the same.
Get the Android Central Newsletter
Instant access to breaking news, the hottest reviews, great deals and helpful tips.
Florence Ion was formerly an editor and columnist at Android Central. She writes about Android-powered devices of all types and explores their usefulness in her everyday life. You can follow her on Twitter or watch her Tuesday nights on All About Android.