Twitter CTO Parag Agarwal to replace Jack Dorsey as CEO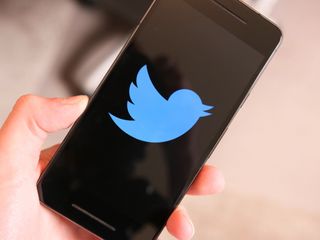 (Image credit: Android Central)
Update, Nov 29 (11:15 a.m. ET): Official confirmation
What you need to know
A new report claims Twitter CEO Dorsey could step down as CEO.
It is unclear who will succeed Dorsey.
Dorsey is currently CEO of both Twitter and Square.
Twitter CEO Jack Dorsey has decided to step down from his position, reports CNBC. In addition to Twitter, Dorsey currently also serves as the CEO of Square, a mobile payments company that was launched in 2010.
Activist investor Elliott Management Corp., which acquired a significant stake in Twitter last year, has been pushing to replace Dorsey as the company's CEO. The investment firm expressed concerns over Twitter's growth and Dorsey's performance as CEO. A few Twitter employees and board members have also questioned Dorsey's leadership.
At this point, however, it isn't clear who is going to succeed Dorsey. More details are likely to surface once the news is officially confirmed by Twitter. Android Central has reached out to the company for a comment on the story.
Jack Dorsey co-founded Twitter along with Biz Stone, Evan Williams, and Noah Glass in 2006. He served as the company's CEO until 2008, post which he was named chairman. Dorsey dropped the title of "interim CEO" and became the permanent CEO of Twitter in October 2015.
Update, Nov 29 (11:15 a.m. ET) ― Jack Dorsey has resigned from Twitter
Jack Dorsey has now officially confirmed that he is leaving Twitter. He will be succeeded by Parag Agarwal, who has been Twitter's Chief Technology Officer since 2017. Dorsey has also confirmed that Bret Taylor will become the new board chair. Dorsey will remain a member of board until 2022 to help Parag and Bret with the transition.
Dorsey says he has decided to step down as "now is the right time" for Twitter to break away from its founding and founders.
Get the Android Central Newsletter
Instant access to breaking news, the hottest reviews, great deals and helpful tips.
Maybe it was just me but it felt like he had overstayed his welcome after returning as CEO and had an overwhelming voice at the company (similar to Elon Musk). Like a parent still hovering during their kid's sleepover party. CEOs of companies like Google, Microsoft, Apple seem to steer the ships more quietly.

::shrug:: Still a cesspool manipulating the information available to the public.

They replaced Ayatollah Dorsey, a guy who more than once went in front of the US Congress and lied through his teeth without facing any legal consequence for it (let alone for interfering in a US election and helping steal it), with a complete and utter c**kwomble who thinks Free Speech isn't as important as to pander to the woke mobs. It's like replacing pig s**t with cow s**t. It makes no difference. It's still s**t.