How to fix apps stuck in Daydream Mode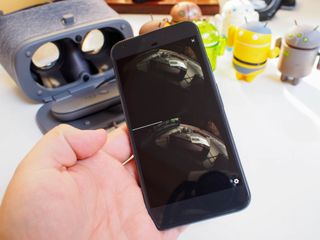 Google's Daydream does something unique in the world of smartphone-based VR platforms. When you install an app, you get both the standard Android version of the app and the Daydream version of that app at the same time. This is super convenient for apps like Hulu, which ask you to log in to view videos. Typing in VR is less convenient, and this all-in-one solution not only works well but is much more respectful of the storage users have on their phones.
Occasionally, you may find yourself trying to access a standard app on your phone, and instead of getting the normal interface you get the split-screen VR mode meant for when your phone is in the Daydream headset. Here's how to keep yourself from being stuck in Daydream mode!
What is actually happening?
Basically, the app paused and was stored in cache instead of fully closing the last time you used it. Most of the time you do this, it's a good thing. For apps with a Daydream mode, it can mean the last time you used the app was in Daydream and the app doesn't know you've left VR yet. Many apps will check and correct, meaning as long as you have your phone help upright in portrait mode instead of landscape, the app will revert to standard app mode and you'll be fine.
If the app does not have that check, you'll need to manually tell the app you're not in Daydream mode anymore. Don't worry about pulling out the Daydream headset and controller, though. This is something you can solve with a simple app close.
To stop an app from launching into Daydream mode:
Press the Recent Apps button
Locate the app stuck in Daydream mode
Swipe the stuck app to the left or right
Press Home
Re-launch the stuck app
Relaunching the app will cause the app to leave Daydream mode and start as though it were a normal app. This isn't something you'll be expected to do on a regular basis, but it is something that can happen occasionally so don't panic.
Get the Android Central Newsletter
Instant access to breaking news, the hottest reviews, great deals and helpful tips.