Hailo branches out, can now hail a cab with your Android device in Dublin, Ireland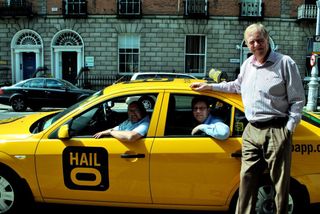 Hailo has been something of an overnight success since its launch towards the end of 2011. The idea was so simple, but truly a way in which Londoners could use their Android devices in actual, real world, day-to-day situations. By making a sometimes unpleasant experience -- trying to flag down a cab -- and getting your Android device to do the work. Anyone in London for the Olympics, seriously, download a copy of this app while you're there.
Today the Hailo team marks another milestone since the launch of the service, in their first expansion outside of London. The second city to go live, is the Irish capital, Dublin. This is fantastic news, and hopefully the start of a bright, and widespread future for the service. There's a whole lot of cities around the world that could benefit from something as useful as this.
Source: Hailo, Download: Hailo
SO how does this thing actually work?

Holy crap, has British English reached the point where you are supposed to put a comma after every third word or something?

Cool story, heading to Dublin in September for an american football game, will be a good time to take advantage of something like this.
Android Central Newsletter
Get the best of Android Central in in your inbox, every day!
Thank you for signing up to Android Central. You will receive a verification email shortly.
There was a problem. Please refresh the page and try again.