Google's Nest Secure alarm system has been officially discontinued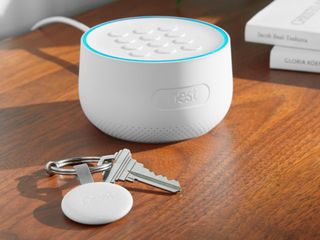 (Image credit: Google)
What you need to know
Google has discontinued its Nest Secure alarm system.
The Nest Secure was launched three years back for $499.
While the Nest Secure is no longer available through the Google Store, it is still available from some retailers.
Google has discontinued the Nest Secure alarm system, three years after its introduction. The Nest Secure listing on the Google Store (opens in new tab) now says the product is "no longer available."
While Google will no longer sell the Nest Secure, it has promised that it will continue to support the product (via Android Police). Unfortunately, Google hasn't revealed the reasons behind the move, and it doesn't look like the company has any plans of launching a successor to the Nest Secure.
The Nest Secure was launched in September 2017 for $499, but its price dropped to $399 less than a year later. Although it has been officially discontinued, it's still in stock at some retailers such as Best Buy and B&H. However, we don't expect the Nest Secure to continue to be available from other retailers for a long time. So if you're interested in getting one, you should place your order as soon as possible.
Nest Secure
The Nest Secure is a smart home security solution that comes with multi-purpose sensors that can detect motion. It integrates with other Nest products in your home and doesn't require any long-term commitment. You can use the Google Home app to activate the alarm and get alerts when your doors and windows are opened.
could the fact that Google invested in ADT, another security alarm company, account for the discontinuation?

Google isn't fully supporting Nest Secure owners. I bought in June 2020 their starter kit (2yr manufacturer warranty) which includes 2 Nest Tags. One of the Nest Tags has an early hardware failure / defect (I worked with Nest Support or reps to confirm issue). I requested a warranty replacement for the malfunctioning Tag, and was told Google Corp instructed that Nest Tags warranty would not be honored and Support was forbidden to send replacements. I was instructed that I would have to buy a new one with my own money (not to be reimbursed) from remaining stock at the Google retail online store ($25). Frankly, this pisses me off. I requested this policy change in writing to the Rep and also with Nest Chat Support, so far no one is willing to own getting Google to verify this.
Android Central Newsletter
Thank you for signing up to Android Central. You will receive a verification email shortly.
There was a problem. Please refresh the page and try again.