Google reportedly working on 'Yeti' gaming hardware and streaming service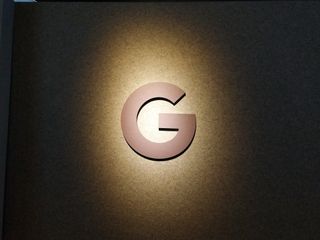 (Image credit: Android Central)
Between smartphones, connected speakers, online advertising, self-driving cars, and more, Google's involved with just about every industry out there. Following all of its current projects, Google's next venture could be in the world of video games.
According to a new report from The Information (opens in new tab), Google's been working on a project called "Yeti" for over two years. Mario Queiroz and Majd Bakar are the two Vice Presidents leading Yeti's development, and this consists of both a hardware gaming console and a cloud-based streaming service (not unlike what we've seen from PlayStation Now, Xbox GamePass, and NVIDIA GeForce Now).
The console will likely be sold under the "Made by Google" umbrella similar to the Pixel 2, Home Mini, and Pixelbook, but it's still unclear how the cloud streaming service will work.
PlayStation Now lets you stream PlayStation games, Xbox GamePass subscribers have access to Xbox games, and GeForce Now enables you to stream your entire collection of PC games on Steam. Will Yeti only allow users to play Android games, or will Google be able to partner with other developers/publishers so you can have access to bigger titles like Call of Duty and Grand Theft Auto? I'd certainly hope it turns out being the latter of those two scenarios, but it remains to be seen what happens.
It's reported that Google originally planned to launch Yeti in time for the holiday shopping season last Christmas, but it was hit with a delay that obviously prevented this from happening. There's no word in regards to Yeti's new launch date, but based on what we know, it's possible Google will use the stage at I/O in May to do the official unveiling.
There are still a lot of unknowns surrounding Yeti, but even so, what would you like to see from a Google-made gaming console?
Google Play Services 12.2.09 fixes Android's 'Check for Update' feature
Android Central Newsletter
Get instant access to breaking news, the hottest reviews, great deals and helpful tips
Joe Maring was a Senior Editor for Android Central between 2017 and 2021. You can reach him on Twitter at @JoeMaring1.
Day 1 purchase for me if they had real games on there and it was cheaper than GeForce Now

Cool. These consoles will look awesome next to people's Nexus Q and Google glass.

I know you're low-key trolling, but I still laughed...

If it made you chuckle, the comment was worth it. It isn't really trolling though, more like sardonic. I genuinely believe this will be a failure.

What so sad about Google Glass?? Google Glass is currently being used by 50 companies everyday including GE, Samsung, DHL etc. It was fated to be a Enterprise tool for it's high price range, it didn't died like many people think it did.

It's still dead as a consumer product. Are you going to deny that there are thousands of Google glass units during in drawers and on shelves that are nothing more than curios?

Sure, that's what happens when you're a business attempting to innovate though. Look at Amazon, they aren't afraid of failure either. I get what you're saying tho, sucks to be that early adopter's, however I hope Google and the like keep throwing ideas at the wall despite the fact that not all of them stick.

I know this will be cloud/stream heavy but I hope they can download games to play locally. ****** internet options at current house.

Would this be running AndroidTV?

I've wanted a real Google Console for a long time. I want a complete Google Ecosystem but for now I'm stuck with a Google/Microsoft Hybrid.

I need this. Xbox has hardly any exclusives & I would love to run all that I have in the Play Store through a console.

It should be noted that if this is a streaming service, then every 2015 Chromecast (and presumably Chromecast Ultra) should work fine. They've got plenty of horsepower (Cortex A7) and Bluetooth onboard the existing Wi-Fi chipset. Google just has to turn it on. In other words, Google could sell a $30 controller with 3 months of service included and be off to the races with millions of devices already installed.
Android Central Newsletter
Get instant access to breaking news, the hottest reviews, great deals and helpful tips
Thank you for signing up to Android Central. You will receive a verification email shortly.
There was a problem. Please refresh the page and try again.