Google reportedly faces probe into treatment of Black female employees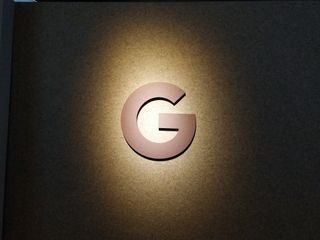 (Image credit: Android Central)
What you need to know
Google is reportedly under investigation for mistreatment of Black female workers.
Multiple complaints were reportedly filed alleging discrimination and harassment.
According to its last diversity report, Google has had trouble retaining its Black female employees.
Google hasn't had the best relationship with its Black female employees, and the latest report shows that the company still has more work to do.
According to a report from Reuters, California's Department of Fair Employment and Housing (DFEH) is investigating Google following multiple complaints of mistreatment by Black female workers. These complaints allege harassment and discrimination from within the company.
Sources told Reuters that DFEH had interviewed several Black women working at Google's parent company, Alphabet. The investigation allegedly involves employees who haven't filed complaints to gain insight into their experiences with the company and uncover any additional examples.
The DFEH declined to comment, but a Google spokesperson provided a statement, saying that it is focused on building its relationship with Black employees.
It's no secret that Google has had trouble building and maintaining its Black workforce, particularly its Black female employees. In the company's most recent diversity report, Google highlights growth in new Black hires and Black female representation in leadership roles. However, retention rates for Black female workers remain among the lowest in the company.
This was conflated by the very public spat Google had following the firing of AI Ethics researcher Timnit Gebru, who challenged Google's use of AI and its affects on minority groups. Her departure also highlighted Google's lack of diversity and its treatment of Black employees within the company.
Android Central Newsletter
Get instant access to breaking news, the hottest reviews, great deals and helpful tips
Derrek is a long-time Nokia and LG fanboy who loves astronomy, videography, and sci-fi movies. When he's not working, he's most likely working out or smoldering at the camera.
I'm so sick of hearing about this diversity this and BLM that garbage. People need to be hired for their job related SKILLS and not just to check off a diversity box.

So says the white male who has never had to face any of this.

You're part of the problem.

And you're the rest of it...

Ah, BaritonGuy, "So says the white male who has never had to face any of this." that comment is ridiculous. Wow, you had to throw in the race card huh! Okay, then I will as well. As a white guy I remember being passed over for promotions for two reasons:
1. Not qualified, okay I understand, it was my issue for improving.
2. They needed a certain number of PERSONS OF COLOR in positions. Yes, I that what I was told. Numerous white students are not being allowed in many colleges. Reason, even though those white students have higher qualifications the school needed certain number of other demographics thus they took on less qualified students; studies showed those students had a considerably higher drop out rate as well. It is called dumbing down standards; for the schools it is PYA Let us look to a present day example of unqualified person in a very high position only because of gender and ethnicity, VP Harris. Biden said his goal for VP was a woman of color only, qualifications were gender and ethnicity PERIOD. Heck, she does not do what her boss tells her to. Employers are dumbing down their job's qualifications, thus dumbing down their workforce, all to appease race quotas. Regardless of their workers qualifications for the position the employer can say they have X number of certain type of people. Hard skilled qualifications matter, not gender, race, ethnicity.

Affirmative action and such aren't particularly flawless. No one's ever claimed that. That does however not justify white supremacy. You know the problem we're actually trying to solve.

Oh dear lord, here we go with the "white supremacy" crap.

He was the one that brought race into it with his diversity and BLM remarks. Turn about is fair play. To be clear I also support always hiring the best candidate for the job. The trick is to make sure your recruiting efforts ensure the best candidate is actually part of the talent pool. This requires an effort in outreach and an adjustment in hiring practices. I am so sick of all this white grievance BS. Making sure that you support DEI efforts does nit mean a white or straight person has to lose. It is not a zero sum game. There is enough opportunity for all.

100% agree. ones race, gender or sexual preference are the least important, qualifying and interesting things about them. 🤷🏼‍♂️🤷🏼‍♂️

When it comes to being hired for a job you are 100% correct.

Uhhhhh, this ought to be good! Let me get my popcorn 🍿!!! Please proceed...
Android Central Newsletter
Get instant access to breaking news, the hottest reviews, great deals and helpful tips
Thank you for signing up to Android Central. You will receive a verification email shortly.
There was a problem. Please refresh the page and try again.