Google TV is dead, but some devices will be updated to Android TV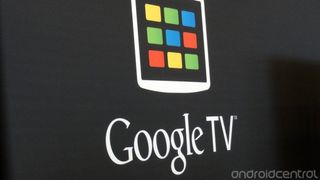 (Image credit: Android Central)
It's not exactly shocking news at this point, but Google has finally and officially retired its older Google TV operating system in favor of Android TV, although some older devices that used Google TV will be updated to the new television platform.
Google TV first launched in October 2010 but it turned out to be a bug-filled platform that never caught on with either the public or hardware OEMs. In a post on its official Google+ page this week, the Google TV Developers team confirmed that the company is shifting towards supporting Android TV and that the Google TV libraries will no longer be available for developers. It added:
The post did not state which older Google TV devices would be updated to Android TV.
Source: Google TV Developers
RIP in peace my already-dead Revue.

I'm still using the Revue. Google TV on it might be useless and slow but I love the remote abilities on it. Since it has an IR blaster built in, a wifi app, and RF communication, I can use the included remote just about anywhere to control the set top box, tv, and receiver and even the android app allows me to control my receiver volume and the set top box. It's a great remote though I have replaced the connected features with a chromecast.
Until I find a better way of remote controlling my entertainment system, I'm keeping it hooked up and hoping it doesn't break. Even most RF remotes are $200+ and do not have the ability to also use an app on your phone/tablet when you can't find or are too lazy to look for the remote. The fact that I paid $99 for the revue makes it the best deal on a remote I have ever purchased.

You appear to be suffering from RAS syndrome, might wanna check that. ;) Wubba lubba dub dub!

Johnny Mnemonic reference?

I really wish we knew which devices so I could go pick one up ASAP. The lack of HDMI pass-though on current devices is utterly disappointing!

For the sake of anyone who bought one, my guess would be the $3000 TV LG was selling with Google TV built in. I have a hard time imagining we'd see it on the Hisense or Vizio boxes.

I actually just replaced my Sony box with an Xbox One for this very feature, It has most of the same apps and works alot better. Price did suck though.

This is PURELY a guess, but since pass-through hasn't been a discussed feature of Android TV, I'd bank on that being lost in the transition.

As I understand Android TV supports HDMI pass-through like Google TV does but it's up to the vendors to implement it. At this point we only have 2 A-TV STBs, one is the Nexus Player which does not have it and the other is the new gaming STB by Razor which I wouldn't expect to considering it's focused on gaming. Still crossing my fingers...

Oh, nice to know. Let's hope someone does. Come to think of it, since it's being loaded into TVs directly, I should have allowed for the possibility of it, although they could just be treating it as another app, like Netflix. Still, promising.

It looks like the Razer box only has one HDMI port, so no pass-through. I've always thought that was a cool feature and wish that more products had it..

Good riddance I could never find one anyway. Android TV box here I come. Posted via the Android Central App

All the more reason to use a Chromecast or Amazon Fire TV stick.

Oh, good, I can finally pull my Logitech ReVue out of stor--oh. Good thing I paid only $100 for it. The little it did, at the time, was still pretty useful. Now my Raspberry Pi running Plex and Chromecast do well enough for me until I feel like an Android TV does everything I need to replace both.

Plex on the Pi? Isn't it underpowered for transcoding?

It's the client device, not the server. Much of my content is in formats that its processor can decode directly, without breaking a sweat. Anything else my server, which is just my desktop computer, can transcode also without a sweat. It's a really great setup, as the Plex interface is great, I can control it with my TV remote or phone, and all of my watched status is synced with my computer and any other devices I play from.

I wish this meant the Asus Cube because I believe the hardware could handle it. Sadly, since the Cube is still stuck on 3.2, I doubt it. :(

Sad day... I have the Logitech revue and the Sony Nsz-Gs8 and use them everyday!!! I'm bummed the newer android TV don't have the pass thru and ability to search my cables guide to find what I'm looking for...
I just hope one of my boxes is updated!! Anywhere we can find a list of what Devices will be updated? Posted via the Android Central App

What are the possibilities that the Android Community will come up with a method of loading Android TV on a Revue?? Would it even be worth it? I hate throwing away perfectly good/decent hardware. Any other uses for it?

Pretty slim, considering that I don't think anyone ever cracked the Revue's bootloader. Now that the device is over four years old, I doubt there's a ton of work being done on it even by XDA folks. Aside from that, I suppose it's conceivable. The Revue has a 1.2GHz Atom processor, 4GB of storage and 1GB or RAM, while the Nexus Player has a 1.8GHz Atom, 8GB storage and 1GB RAM. I'm no developer, but those specs don't seem wildly different.

The Revue and the Nexus Player are generations apart.

Maybe Google/Logitech would be willing to open up the BootLoader now? Otherwise, off to the recycler it goes unless someone can think of another use for it.

Actually, instead of moving my Xbox to the living room, I have my Logitech Revue there for streaming movies/tv shows from my external HDD connected to my Asus router. No more skipping or freezing due to interrupted WiFi to my Chromecast.
Ext. HDDMovies = Logitech Revue
Everything else = Chromecast

I gave my google tv away. I had the revue too but now every tv in my house has a chrome cast and its a much better experience than google tv. I can cast numerous apps to my TV. For those apps that I can't cast then I can just cast the screen of my Nexus 6 or the tab on chrome from my windows 8.1 pc.

My question is, have any Google TV devices been successfully hacked to run straight up android?

We still use our Sony GSZ-GS8 every day. The announcement does give me some hope that it might live on with an Android TV update, but if it means giving up the pass-through capability, I think I would just leave the GoogleTV operation in place.

I still love my Sony Internet TV. I don't find it at all bug-ridden and it does everything it should do just fine. Sometimes more!

How about now, six months after this post? My Google Internet TV was great at the beginning of 2015 also! Not now though! Will not update from the 3.2 to the newer 3.2.2 and thighs are going fast. Nothing updates I.e. YouTube, which I am now getting notices at the end of videos that "This version of YouTube will no longer be in use after....." Then there is Google itself. Google Plus is not even supported by this device, oh, I have the NSX 40GT. $600 new direct from Sony I think April or May of 2012. I do not feel I got my money's worth out of it. The picture was never as good as most but it made up for it in ALL other functions. Any suggestions on a good replacement device out there?

I was able to install the previous version of YouTube and so far that has worked for me.

Still use my Revue for watching Plex videos on the home network and Netflix. As long as those stay working, I'll be fine.

WeI still use our (craigslist-$75) Revue everyday. Still love the remote and cable searching features. Needs a hard reboot everyone once and a while, but still primary source for streaming netflix & pandora through our AVR.

My Sony GoogleTV box (second gen) still trumps the Nexus Player because it has the Amazon Prime app! Posted via the Android Central App

I use my Sony 1st gen bluray Google TV. Netflix, amazon prime, play movies and bluray. Still works great! Would love to see that updated. Posted via the Android Central App

Update the revue!!!!!!!!! Posted via Android Central App

Great article John. For those who live outside US like me, you can access Netflix, Hulu and similar media stations on your Google TV by using UnoTelly or similar tools.

The whole reason I bought this Sony Blu-Ray Player with Google TV was so I could have something with which to view Amazon Prime. Now I can no longer get Amazon Prime on this device. So okay you geniuses am I just supposed to throw out this machine now and go buy something brand new 'cause that's not going to happen. I'm not one of those people that goes out and buys something every time something new comes out. You people seem to think some of us have money to burn. So thanks for nothing Google!

We purchased the Sony Blu-Ray player with Google TV less than 2 months ago. A few days ago everything on it just died. It couldn't update or connect to Play, Partners, gapps, nothing. I know it's not the hardware because my Logitech Revue did the exact same thing at the exact same time. Tried factory resets of both, just in case. Nothing. Tested the network connection and it was fine. A few days later, Netflix bit the dust. Two paper weights. Makes me sick! Trying to get some type of reimbursement for the Sony player since it is still basically new.
Android Central Newsletter
Get the best of Android Central in in your inbox, every day!
Thank you for signing up to Android Central. You will receive a verification email shortly.
There was a problem. Please refresh the page and try again.