Google says Gmail outage caused by 'dual network failure,' apologizes for downtime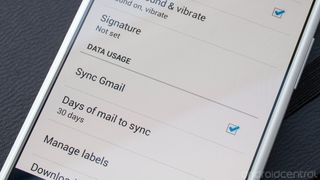 Many of you may have noticed outages or issues with several Google services yesterday, but none were hit as hard as Gmail. Google acknowledged yesterday on its app status dashboard that Gmail was experiencing complete outages or at least service delays for most of the day, and has taken to its official blog today to explain what happened.
According to its post, an extremely rare "dual network failure" knocked out separate redundant paths, taking down Gmail's capacity starting at about 6am PST yesterday. Although engineers were made aware of the outage right as it happened, it took most of the day to clear up the issue and mail didn't start flowing at a regular pace until about 4pm PST.
Google says that 71 percent of messages delivered during the period were unaffected, and across the other 29 percent that were hit by the outage the average delivery delay was a mere 2.6 seconds. Naturally some of us noticed delays much longer than this, and Google does say that roughly 1.5 percent of mail was delayed over two hours.
Just as we would expect, the Gmail team apologized profusely for the delays and downtime yesterday, saying that they want to ensure "that Gmail users get the experience they expect." The plan is to make Gmail delivery more resilient, even in network failure situations by adding extra backup capacity and reviewing internal policies for dealing with a rare failure such as this.
Just in case you were worried, this small outage didn't drop Gmail below its beloved 99.9 percent uptime.
Source: Official Gmail Blog
Andrew was an Executive Editor, U.S. at Android Central between 2012 and 2020.
Actually, if you are on a paid-for Google Apps for Business account, then this is definitely not 99.9% uptime. If you pay Google for their services, then they are bound to their SLA. This SLA measures percentage uptime as number of minutes the service was down for at least a 5% "user error rate" divided by the number of minutes in the month. Google "Google SLA" (I can't post links here) to see where I'm coming from. 168 hours in week * 4 weeks in a month * 60 minutes/hour = 40,320 minutes.
If they were down for about 10 hours, then that's 600 minutes.
600/40,320 = ~0.0149, or 1.5% downtime (their SLA website only goes to the tenths place). This falls into the category listed as "< 99.0% - >= 95.0%." TL;DR? If you're a paying customer who was affected by this outage, you could be entitled to 7 days' credit on your bill.

I simply think this outage was due to NSA installing more taps and direct access links into google infrastructure

-_- How long you been waiting to unleash that gem? |❌_❌|

I'm guessing since it wasn't a complete outage, no refunds will be given.

99.9% uptime???? it was 100% up want it.

Too bad Google didn't define the reason for the outage because of a current event, i.e. An upsurge of emails coming from Paris Fashion Week crashed Gmail.

I wasn't aware of a problem with Gmail, I just got an email an hour ago. Posted via Android Central App

I heard the real reason was the BBM4ALL apk. The BBM4ALL apk is also suspected of causing earthquakes in 4 different country's around the world... True story. Posted From my Motorola side view pager via 4-5683-8

So that is why Ingress was slow lol

Eh, it happens... Its free so some people can't complain... There is dirt, then 60 feet of crap, then there's iOS...

Here's something that driving me crazy..... I get this notification on my phone saying... Unable to send message. Showing me the title of an old message that failed to send. So I stopped the sending process. And I still got notifications that it could not send. So I deleted the email. I'm still getting this notification that takes me to Gmail to the Sent folder. And there is no messages in there. How can I stop this notification comming to my phone everyday? Please reply Posted via Android Central App

I didn't notice any interruption on my wife, kids or my account.

I'm having problems with google play music unlimited account... Every time I try to download some music pining it, some moments after download has started it says the at the moment is impossible to download music... Someone have my same problem? Posted via Android Central App
Android Central Newsletter
Get the best of Android Central in in your inbox, every day!
Thank you for signing up to Android Central. You will receive a verification email shortly.
There was a problem. Please refresh the page and try again.