Google Play Store widely rolling out setting to disable auto-playing videos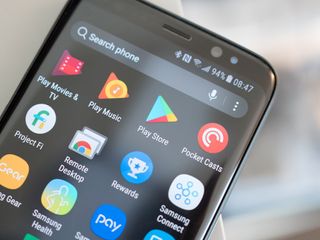 (Image credit: Android Central)
What you need to know
The setting for disabling auto-playing videos in the Play Store has now rolled out more widely to users.
It will allow users to choose between always auto-playing videos over mobile and Wi-Fi networks, only playing over Wi-Fi, or completely disabling automatic playback.
Google first began testing auto-playing videos in the Play Store back in September.
If there is one thing I hate, it's auto-playing videos. Whether it's on Netflix, YouTube, or a news site, I simply cannot stand videos playing without my permission. That's why back in September, I loathed when the Play Store began testing the automatic playback of videos in the app.
If you haven't spotted any of these auto-playing annoyances yet, that's because they only appear in a few different places in the Play Store — one of the most prominent being the main feed on the Games section. Here, they can be found under the subheadings "Suggested for you" or "Explore Recommended Games" where you'll notice a pulsating play button seconds before playback begins. You can also access them by tapping on "Explore Recommended Games" for an endless feed of game trailers.
Source: Android Central
Fortunately, similar to YouTube, the Play Store gives us a little control and even allows us to block the playback of these videos entirely. The option first appeared in November, with Google testing the ability to disable auto-playing videos for some users. Now, the settings have rolled out to all users, and if you're anything like me, you've been ready to disable this annoyance since it first rolled out.
To get started, open the navigation drawer by tapping on the hamburger menu. Next, choose Settings and select Auto-play videos. From this menu, you'll be able to choose Auto-play videos at any time, Auto-play videos over Wi-Fi only, or Don't auto-play videos. By default, it is set to auto-play over Wi-Fi only. Video junkies may want to have the videos play all the time, but just be mindful that this will count against your monthly mobile data allowance.
"I simply cannot stand videos playing without my permission" Kinda like the ads here on AC??

Well said. I hope everyone who feels the same will make this the most commented article ever!
Unless AC would like to give us the same option here?

So, will Android Central offer an option to disable auto-playing videos?

I think the answer is No they won't! I just came back to read the comments and was greeted with a noisy ads video.

Teapot calling kettle!!! Not just auto playing ads but full volume too!!! Come on AC I don't so much mind the ads it's the volume. PLEASE make the ads muted with the option to turn the sound on if you want to actually listen to it and not jumpscare loud that make you jump and wake up the rest of the house
Android Central Newsletter
Get the best of Android Central in in your inbox, every day!
Thank you for signing up to Android Central. You will receive a verification email shortly.
There was a problem. Please refresh the page and try again.