Google Now Launcher to be discontinued by Google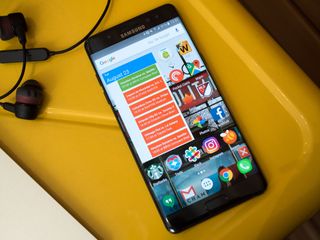 Google's first launcher, the launcher that shipped with the Nexus series and that helped define what much of the theming community views as 'stock', will be retiring soon. Google Now Launcher will be pulled from Google Play and from the Google Mobile Services package that allows manufacturers to install it out of the box on their phones. With the Pixel Launcher as the shiny new launcher in the Google stable, I suppose it was inevitable that GNL would be put out to pasture.
Google Now Launcher will be unpublished in the first quarter of this year, according to an email obtained by Android Police, and it will be pulled from GMS in March, after which no new devices will be approved to ship with it installed.
What does this mean for millions of Nexus users and many others who downloaded Google Now Launcher from the Play Store?
Not too much. GNL will continue to be updated via the Google app, but once you've moved on to a new device, you'll have to switch to a new launcher. This would be a great time to check out our Best Android Launchers and try something new, like Nova Launcher.
What if I want Google's launcher?
While there is certainly hope that Google Now Launcher leaving Google Play opens up a hole in Google's lineup for the Pixel Launcher to fill, but there's no evidence yet that the Pixel Launcher will be coming to a non-Pixel near you. So long as you install GNL before the app is unpublished, you can enjoy Google's launcher as it stands right now.
Another interesting note from the email is that it reminds manufacturers that they can add a Google Now page to their own launchers using Google Search Launcher Services library. Adding a Google Now page to other launchers has been a big dream for a lot of third-party launchers, and while this isn't available to Google Play Developers, it being available for manufacturers gives hope that we could see a Google Now page replace pale imitations like BlinkFeed and Flipboard Bulletin on manufacturer launchers.
Android Central Newsletter
Get instant access to breaking news, the hottest reviews, great deals and helpful tips
Ara Wagoner was a staff writer at Android Central. She themes phones and pokes YouTube Music with a stick. When she's not writing about cases, Chromebooks, or customization, she's wandering around Walt Disney World. If you see her without headphones, RUN. You can follow her on Twitter at @arawagco.
This is the 1st app i install on my phones and tablets. Just hope the pixel launcher comes available on the play store.

You can grab the apk from a quick Google search.

This article seems to imply that the Pixel Launcher is not in the Play Store... It totally is! Just search on it. The official Pixel Launcher is available in Google's App lineup...

But you can't officially install it on a non-Pixel phone...

I couldn't find the Pixel Launcher on my Nexus 5X. This is another short-sighted move by Google.

They'll probably open it up to other phones just like they did with the Google Now launcher

But only works on Pixel phones. Now worked on other phones as well.

Well, that deescalated quickly.

First the Nexus and now this. The Google Now Launcher is the launcher that started it all for me. Thanks for the heads up Ara.

I've always considered the Pixel to be the logical continuation of the concept Google had previously been pursuing with the Nexus - it's just being marketed under a different name. If you've got a phone which shipped with Google Now Launcher, then it will continue running Google Now Launcher just fine. The Google Now experience itself has always been contained within the Google Search app, and the GNL was primarily a shortcut into it. The core Google Now experience will continue to be maintained through that channel.

Can't find it in the Play Store.

No! Why Google? Pixel launcher not in Play Store.

I'm still using my Nexus 6 as my daily driver, when I move on from this I'll miss it. It was very useful.

Did you decrypt yours? I took the 7.0 update for it a while back and didn't decrypt just to put it through its paces and see how it performs. After a couple weeks using it around the house I'd had enough. Qualcomm's Krait series just doesn't perform up to standard with full disk encryption IMO. I decrypted it yet again and bam.....It runs like a champ again.

No I didn't, but it works fine for me.

This is frustrating. I remember making the hard decision to leave nova launcher when the Google now launcher was released because I really liked having the left most screen be the Google now screen with news and weather. I eventuality started to really like the bigger icons too. I'm still on a nexus 6 so I can't even test the pixel launcher to see if it's a worthy replacement.

The Pixel Launcher is amazing. The same as GNL with some design tweaks. Basically the same. Just an upgrade

Exactly, has the same swipe left to access Google Now, just looks better in my opinion with extra functionality. Download before March if you want it and you are good to go. If you have it installed right now, good to go.

And only available on 2 phones, at least with the swipe to Google now feature anyway

You can set a swipe gesture to launch Google Now with Nova. I swipe up on the home page for mine.

I also install Google Now Launch on every device with a weird Home. My LG tablet. My Nextbit Robin.
It's simple and sensible. So bring on a Pixel Launcher that will install on Android 5 and 6.

I guess I have no choice but to use the Pixel Launcher. I haven't tried it yet. Google now has always been my choice.

Basically same thing, just looks different.

Can't use the Pixel launcher unless you have a Pixel.

Coolio. I've been using Nova for some time now, it completely replacing the Google Now Launcher. Hopefully the Pixel Launcher becomes available.

They better put out a replacement for all devices... been too many years with it to let go.

I hope they bring out anoth

How about another launcher for Procrasti
I'll come bac

Can I have a Google Later launche

the Google Now & Later launcher .. shoulda teamed up with them for N instead of Noooooooogit 😶

It's not been updated since 2015 so it's hardly a surprise.

its getting update via google app

Action Launcher has Google Now card thing ;)

Yea. If you root your device.

I love the Google now launcher, I've got Nova prime but on my 6P the now launcher works great. When I'm forced to not use now launcher anymore I really hope this pixel launcher is a good alternative..

Am I the only one that finds the Google Now hogging the leftmost homescreen annoying then? On my phone I have my main apps on three homescreens and it is much more efficient for them to wrap-around rather than being forced to all be to the right of the google now page.

If I was Google and trying to sell my phone with its features and user interface I would not let the general population have my launcher interface. What do I get from this? You want my interface---you buy MY phone.
It's great to hear Google will continue to support the existing Google now installation base,but I don't expect them to provide the Pixel launcher to everyone like they did with the Google now launcher. I don't see a TouchWiz launcher app from Samsung in the app store, an LG launcher, or a launcher from any other phone manufacturer in the play store and I don't expect to see a full function Pixel launcher from Google either. Google would be nuts to let others have it without buying their phone. Understand how 6P users feel cause I have a 6P, but business is business. I want the Pixel launcher functionality I buy a Pixel phone to get it.

Google becoming more and more like Apple..

Not really. My Nexus 6 and Pixel do the same things.

Hardly, but then again, that isn't a bad thing either.

I experimented with other Launchers but always returned to the default (Google Now Launcher) on my Moto G (2014). I bet that for my next phone I'll just use whatever it comes with as its default launcher unless there's truly something awful about it.

Wonder how that will effect motorola devices since it is preinstalled on those devices?

I've got a moto x pure 2015 as a spare. I don't think it will change anything based on the article and their statement of continued support for devices that already have it. I do think I'll reinstall it on my shield k1 before the drop dead date, though.

Last update was in 2015. A good guess would be that it'll affect it similarly as any other device?

Action Launcher is my "stock" setup and Nova is my Pixel setup. Still kinda makes me sad. My old Nexus 5 is what really got me hooked on Android. Platforms change I suppose.

Google should make this open source and go

I side loaded the Pixel launcher onto my Nexus 6. Still went back to the Google Now launcher. Would love to have a Pixel XL with 128 gigs to go with the Pixel launcher but, Verizon will not be shipping any till the middle of March. May just wait for the Pixel 2...

Hopefully the BB Mercury releases before it gets pulled. I can't imagine using an Android phone without it anymore.

It hasn't been updated since October 2015. I not surprised that is being discontinued. They stopped supporting it.

its gets update via google app

Just hope they plan on at least replacing it with the Pixel Launcher.

nova launcher >>>>> Posted via the Android Central App

Looks like comments are being disabled selectively on articles where they just happen to mention something political now (not this one). I can't imagine why they wouldn't be open to opinions from all and not just themselves.
Android Central Newsletter
Get instant access to breaking news, the hottest reviews, great deals and helpful tips
Thank you for signing up to Android Central. You will receive a verification email shortly.
There was a problem. Please refresh the page and try again.