Check out the list of GeForce Now compatible devices
Does your device work with GeForce Now? Here's how to tell.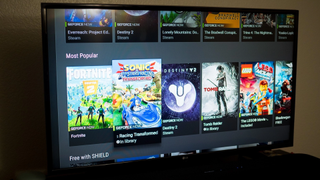 (Image credit: Android Central )
Now that NVIDIA's GeForce Now is out of beta, players have already begun using it more widely. However, some players might be confused as to whether they can use the service on their devices. Perhaps the best thing about GeForce Now is just how easy it is to use, how many games are available on it, and how you don't necessarily need to have a high-end device to take advantage of it.
GeForce Now isn't limited to one type of device, so there's no actual list of exact devices that will and won't work with it. However, NVIDIA has listed its series of requirements for the service on various devices, including what it will take for Mac, PC, and Android devices to be compatible with the service. Check out the list of GeForce Now compatible devices and their requirements below:
PC Requirements for GeForce Now
A 64-bit version of Windows 7, or newer (GeForce Now does not support 32-bit versions of Windows)
Dual-core x86-64 CPU with 2.0GHz or faster
4GB of system memory
GPU that at least supports DirectX 11
NVIDIA GeForce 600 series or newer
AMD Radeon HD 3000 series or newer
Intel HD Graphics 2000 series or newer GeForce does not support-Certain 800 series GPUs, including GeForce GTX 880m, 870m, 860m, 850m, 840m, 830m, 820m, and 800m
Mac Requirements for GeForce Now
Users must have a Mac that is running macOS 10.10 or better. NVIDIA has also tested and verified that the following Macs have enough video decoding performance to use GeForce Now:
iMac 20-inch late 2009 and newer
iMac 21.5-inch late 2009 and newer
iMac 27-inch late 2012 and newer
MacBook 2008 and newer
MacBook Retina mid-2017 and newer
MacBook Air 11-inch early 2015 and newer
MacBook Air 13-inch late 2008 and newer
MacBook Pro 13-inch early 2015 and newer
MacBook Pro 15-inch late 2008 and newer
MacBook Pro 17-inch 2009 and newer
Mac Pro late 2013 and newer
NVIDIA Shield/Android device requirements for GeForce Now
NVIDIA Shield TV
An Android phone with 2GB, with Android 5.0 (L) or later, and OpenGL ES3.2 support or higher
For Chromebook users, a Chrome browser running 77.x or later is required to use GeForce Now.
Chromebook requirements are as follows:
Intel Core M3 (7th Gen and later), Intel Core i3, Intel Core i5, or Intel Core i7
Intel HD graphics 600 or later
4GB of system memory or higher
Are there any other requirements for GeForce Now?
It's important to note that the most crucial thing you'll need when using GeForce Now is reliable, fast internet speeds. NVIDIA says that GeForce Now requires at least a 15Mbps download speed in order to stream for 720p at 60 FPS. If you're looking to stream in 1080p at 60 FPS, you'll need a download speed of 25Mbps. You'll also need to use either a hardwired Ethernet connection to your device or have a 5GHz wireless router if you want to stream some of the best games the service has to offer.
As far as controllers go, most built-in or USB keyboards will work, as well as any gaming mice that may be available. For gamepads, NVIDIA recommends either a DualShock 4 Controller, the Logitech Gamepad F310/F510/F710, or the USB-wired Xbox 360 and Xbox One controllers, as well as a variety of mobile gamepads if you're gaming on an Android device. Make sure to head over to NVIDIA's site for the full list of recommended gamepads for Android devices.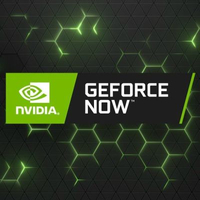 NVIDIA GeForce Now
NVIDIA's cloud game streaming service is one of the best available today, delivering lag-free gaming at 1080p/60 FPS. The best part about the service is that you don't need a high-end machine to run it, so there's a good chance you're already set. The $5 monthly plan also makes it an immediately enticing option for seasoned gamers.
Download from: NVIDIA
Sign up for Black Friday email alerts!
Get the hottest deals available in your inbox plus news, reviews, opinion, analysis and more from the Android Central team.
Anthony Nash has been writing about games and the gaming industry for nearly a decade. When he's not writing about games, he's usually playing them. You can find him on Twitter talking about games or sports at @_anthonynash.