Future Tech Awards Reader's Choice: Vote for your favorites and win BIG!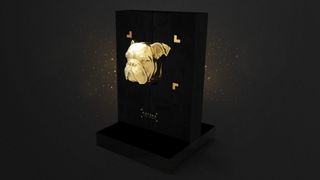 (Image credit: Future PLC)
What are your favorite products of the year? Is the iPhone 11 Pro your favorite smartphone, or does Google do it better? What about your favorite laptop, tablet, game console, headphones and more? That's what we want to know for the first annual Future Tech Awards Reader's Choice awards!
Throughout 2019, we've used thousands of products, and narrowing it down to the best of the best is difficult. At least 50 flagship phones, more than 100 computers, and millions of different accessories were launched this year. Across Future Tech, we've seen the good, bad, and great this year, and we've shortlisted the best products and services across a range of categories.
What's the best way to celebrate the best tech of the year? How about getting it in your hands in time for the holidays? There are four prizes available and you could win BIG. Here's what's on offer:
Grand Prize: Apple iPhone 11 Pro, Apple Watch Series 5 and iPad Pro 11-inch
Second Prize: Samsung Galaxy Note 10 and Galaxy Watch Active 2
Third Prize: Dell XPS 13 laptop
Fourth Prize: Oculus Quest & $100 worth of games
To cast your vote, fill out the survey below. You can scroll up and down between questions and go back at any time using the button at the bottom. Once you finish the survey, you'll be able to enter the giveaway. Note: Don't hit the back button in your browser, as your responses will be lost, and you'll have to start from the beginning.
We will announce the winners of the Reader's Choice the week of December 16th. Winners of the giveaway will be contacted the week prior, and we'll aim to have your prize shipped to you in time for the holidays.
Cast your vote now, make sure your voice is heard and you could have an extra special holidays!
Click here to vote and enter the giveaway if you're on AMP/mobile
Nirave Gondhia has been writing about the mobile industry for over a decade and began his career selling and fixing phones in the UK. He's used every flagship smartphone over the past five years and carries at least two phones at all times - currently, he's using the iPhone 11 Pro, [Samsung Galaxy Fold and Motorola RAZR. Say hi to him on Twitter at @nirave.
So many options, good ones too. I'd like to thank Android Central and Mr Mobile for A LOT of the information I get for these products. Linus Tech Tips, Steve of Gamers Nexus and Zack from JerryRigEverything helps too. I also miss the old CrackBerry days.

Long Live CrackBerry and CBK!! Those were the days – Long before I joined MoNa in 2018, I was actually an active member of the CB community back in the late 2000s and early this decade! CB was one of the reasons I got into writing and this industry as a whole!

Hilarious how the Grand Prize is all Apple iOS products and yet this is Android CENTRAL 🤣
You guys are not serious at all.

That's because this isn't an Android Central giveaway, it's a Mobile Nations giveaway. All the sites under the Mobile Nations umbrella are running it.

I wonder why they didn't just make the grand prize a choice between the 2 then 2nd place gets whatever the grand prize winner didn't choose... Not that I would ever win anything online but it does seem kinda pointless to win the complete opposite ecosystem but I guess you can always sell the prize for a good amount of money if that happens

Just wanted to jump in here. As @rebretz000 identified, it's not just Android Central. This is actually taking place across all of Future tech (including TechRadar, Tom's Guide etc.) We initially considered a choice of bundles etc but this can become very confusing – that said the giveaway does contain a question around which prize you would like to win so hopefully it all lines up!
Android Central Newsletter
Thank you for signing up to Android Central. You will receive a verification email shortly.
There was a problem. Please refresh the page and try again.