Find all the latest jobs at Research in Motion with this handy Android app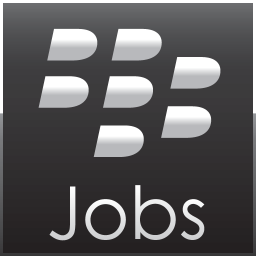 Youtube link for mobile viewing and joking
Dunno about you, but if I were looking for a job with Research in Motion -- as in the folks who make the BlackBerry -- I'm not sure if I'd turn to an Android app to do so. But that's exactly what Jobs in Motion does. It's a relatively nice Android app that shows you the latest RIM job openings, lets you share and save them, and even ties into Twitter, Facebook and Linked In.
And probably the most ironic thing? It looks about 100 times better on an Android smartphone than on a BlackBerry. Go figure.
Uh, download links are after the break.
Jokes, play-on-words, and inevitable hatred/ridicule commencing in 3...2....1...

I would love a RIM Job! hahahahahaha

I'm guessing this app would just give you a "No Results Found" In about 12months.

Jobs...RIM...Android... WOW!

You all missed the best part.... Rim Job OPENINGS!

"RIM job openings,..." Come on, Phil, there are kids on this site. LOL!

I want a good job in the up and coming blacksmith field myself, it'll be around longer.

*sigh*... and it looks so much nicer than the BlackBerry version of this app :/

Someone better grab a screenshot when the listing includes a new CEO, instead of Co-CEOs!
Android Central Newsletter
Get the best of Android Central in in your inbox, every day!
Thank you for signing up to Android Central. You will receive a verification email shortly.
There was a problem. Please refresh the page and try again.