Facebook shuts down Slingshot and Riff apps, closes Creative Labs division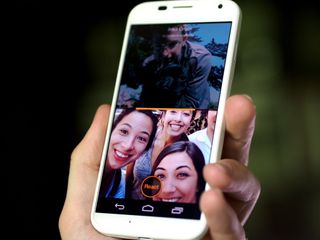 Facebook is doing some internal housecleaning, as it has confirmed two of its stand alone Android apps have been removed from Google Play. In addition, the company has decided to shutter its Creative Labs division, which was supposed to allow its employees to help develop new and innovative apps.
The two Android apps that are affected by Facebook's shut down are the Snapchat-like messaging app Slingshot and the video sharing app Riff. Facebook has also closed versions of those apps for iOS, along with another one, the group messaging app Rooms, that was never released for Android. CNET got the official word of their shut down:
Facebook says that even with the closing of Creative Labs, it still plans to release experimental new apps in the future.
Source: CNET
There's only so much creativity and innovation with social services. Lol. Posted via the Android Central App

Facebook must chill, those apps were never gonna make it... Never. Posted via the Android Central App

Didn't know they existed... Posted via the Android Central App

They were all shyte. Facebook is also shyte but sometimes you have no choice. Posted via the Android Central App

These guys just need to work on their fb app, give us some material love and make it simple. Nexus 6P

This! Posted via the Android Central App

Well this is news........... I never even heard of those apps. Google+ FTW Dam It Feels Good To Be A Google Gangster

With that, Facebook stopped being, well, Creative. Oh well...
Android Central Newsletter
Get the best of Android Central in in your inbox, every day!
Thank you for signing up to Android Central. You will receive a verification email shortly.
There was a problem. Please refresh the page and try again.