Facebook, Instagram, and Whatsapp are currently experiencing an outage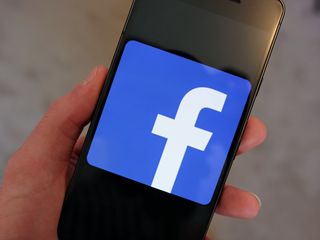 In yet another reminder of how fragile our internet ecosystem can be, it appears Facebook, Instagram, and Whatsapp are all experiencing outages around the globe. According to Downdetector, the areas experiencing the most trouble are users on the East Coast of the U.S. and Europe.
The Independent reports that WhatsApp users are experiencing issues when trying to send photos, videos, and voice messages. However, text messages seem to be unaffected because they require less bandwidth.
So far, the reason for the outage is unknown, but Facebook has confirmed the outages to Mashable with this statement from a Facebook spokesperson,
Are you having trouble with Facebook, Instagram, and Whatsapp? If so, let us know in the comments, and we'll keep you posted on when everything has been restored to normal.
Android Central Newsletter
Get instant access to breaking news, the hottest reviews, great deals and helpful tips
Yep. Appears to be affecting the Los Angeles area

I'm between SE and Mid Michigan and no pics loading on FB so it's not just the east coast. I think they're underestimating their outage area.

In the Midwest here and everyones whatsapp seems to be down.

West Virginia here and having issues.

Northern Illinois and pics aren't loading.

Whatsapp and Facebook unable to show pics and videos here in the UK

Yes. It is working but not loading some pictures and links correctly. So it just usuable, but that's it.

I'm in Phoenix, a friend sent me some pics and they will not load at all on WhatsApp... Facebook and Instagram are also not loading pics and videos in the feed.

Instagram not showing videos and some photos here in Portland, OR -- Not limited to the East coast of the US, evidently.

Here in northern Indiana, it's a mess

Hey..Am from Pakistan am also facing the same issue..first i thought there was something wrong with my internet but i have checked then i thought my phone has some issues but i played my previous msgs it was all okay...

Thanks for this update. I've been experiencing issues with uploading a video and even had to restart my phone a couple of times. At least, now I know why. Thanks again.
Regards!

With the exception of WhatsApp nothing of value was lost.

In Houston Texas, FB and Instagram not showing newer pictures. I don't use Whatsap.

West coast of California, Instagram pictures are not loading.

Kinda scary to think how deep Facebook's claws have dug in these days.
Android Central Newsletter
Get instant access to breaking news, the hottest reviews, great deals and helpful tips
Thank you for signing up to Android Central. You will receive a verification email shortly.
There was a problem. Please refresh the page and try again.