Facebook auditor issues damning report on response to Trump posts and fact-checking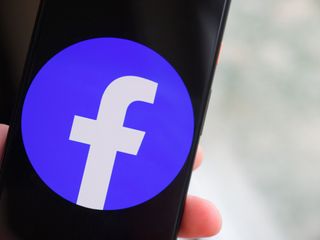 (Image credit: Joe Maring / Android Central)
What you need to know
Facebook has today published the findings of its third civil rights audit.
The company says it still has "a long way to go".
Specifically, it says it fell short regarding its response to recent President Trump posts and fact-checking.
Facebook has published the findings of its third civil rights audit, saying the company fell short in response to posts made by President Trump.
In a blog today Facebook stated:
Facebook says the audit covered a wide range of civil rights issues including policies against hate and says that whilst it has been carried out over two years, heavy criticism and advertiser boycotts mean "its release couldn't come at a more important time."
Facebook says that it has "become increasingly clear is that we have a long way to go." Noting some of the specific findings, Facebook says it needs to enhance the team and processes it uses to deal with civil rights issues and better integrate these issues into its policies.
Facebook says it also must go further on voter suppression and hate.
Facebook acknowledged that some of its "starkest criticism" has come over its decision not to remove posts by President Trump:
The audit itself states:
The auditors said that the were "deeply troubled" by Facebook's refusal to reverse the decision about the Trump Posts, which they say establish a precedent for other speakers on the platform.
On fact-checking, the auditors write:
Facebook says the audit has birthed "significant improvements" to the platform including the expansion of voter suppression policies, which prohibit threats that voting will result in law enforcement consequences, as well as coordinated interference. It also highlighted its Voting Information Centers on the platform, banning ads that are divisive or include fear-mongering statements. Facebook also says it has committed to bringing on 30% more people of color, including 30% more Black people to positions of leadership.
Who are these auditors? What is the standard they are auditing against? I've seen (and done) many program and organization audits. Audits are about statements of fact, not feelings and concerns. This is highly suspect.

Who: Laura W. Murphy and Megan Cacace, partner in the civil rights law firm Relman Colfax, PLLC. Says it in the article.
I imagine they are auditing practice against stated/written policy. If these are inequitably applied that is quantifiable. Potential ramifications probably have no place in an audit. Auditing against societal standards does get a little more wishy washy.

I am concerned about your audits, since it clearly states in the article who they are.

I'm sure Laura W. Murphy who makes fun of Trump, Jews , and Christians on her Twitter account is not bias at all.
Android Central Newsletter
Get the best of Android Central in in your inbox, every day!
Thank you for signing up to Android Central. You will receive a verification email shortly.
There was a problem. Please refresh the page and try again.