Existing Orange T-Mobile customers being transferred over to EE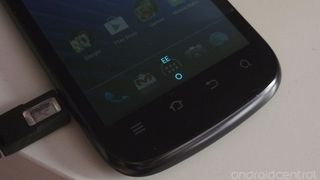 UK mobile customers are eagerly anticipating the first LTE services from the newly announced EE (Everything Everywhere.) While current Orange T-Mobile customers will be required to transfer to an EE LTE plan to take advantage of those extra G's, it seems they're not the only ones seeing a transfer.
Existing customers on a regular Orange or T-Mobile contract are also seeing the switchover. It happened to one of our devices following issues with web browsing over cellular data. A quick call to customer services, some settings updates to change over to EE, and we're back online. Something to bear in mind for customers on the two networks if you run into any issues.
The Orange representative we spoke to informed us that the changeover is ongoing, so customers should expect to see it soon.
Saw it last night, i got a new NFC sim for my GS3 and when they transfered over my account to the new sim i had EE in the corner. interestingly I loaded up a normal stock orange rom to take advantage of the £50 offer, but once i had signed up for it, i quickly flashed back to CM10, and then i had either @@@@@@@@@@@@@ or TMobile@@@@@@@@@@ as my provider..... everything still worked, that was just what i seeing on my phone....

No idea, thats just what i was seeing on my phone. My guess would be that the Cyanogen team do not have the correct apn settings for it, so its defaulting to a default like state, but thats what showing up on my CM10 rom, like i said on a normal stock rom i get EE

I'm hoping my network T-Mobile (who are also part of EE) will offer me the opportunity to upgrade my S3 to the S3 LTE....

They wont. If you just bought an iphone 4s, would Tmobile let you update to a 5? they dont just give out new phones because it can do better things.
Android Central Newsletter
Thank you for signing up to Android Central. You will receive a verification email shortly.
There was a problem. Please refresh the page and try again.