EE becomes the UK's first 4G LTE network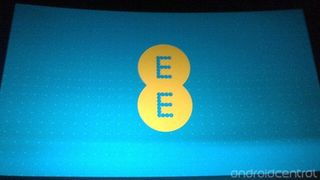 We're live in London, where Everything Everywhere -- the organization formed by the merger of Orange and T-Mobile UK -- has just announced its new brand, and a new 4G LTE network to go along with it. EE's 4G network will be the UK's first, and will run on re-farmed 1800MHz spectrum from Orange and Tmo. The company promises speeds "five times faster" than current 3G offerings, allowing for faster streaming and downloading on handsets.
At its event at the Science Museum in London this morning, EE said its new 4G and fiber broadband network would launch "within weeks," and that it'd be broadly available by the holidays. The old Orange and T-Mobile brands will continue for 3G services, but new customers wanting 4G, or existing Orange and Tmo subscribers who want to make the switch to LTE, will be able to "upgrade" to the new EE network.
The network will switch on today "for testing" in London, Birmingham, Cardiff and Bristol. By Christmas, EE says some 20 million subscribers in 16 UK cities will be covered by its network. The full list is as follows -- Belfast, Birmingham, Bristol, Cardiff, Derby, Edinburgh, Glasgow, Hull, Leeds, Liverpool, London, Manchester, Nottingham, Newcastle-Upon-Tyne, Sheffield and Southampton.
But of course, a 4G network is only as good as the devices you can use on it, and today EE announced that new LTE phones from manufacturers including Huawei, Samsung, Nokia, HTC and others will be available on its fledgling network. 4G smartphones mentioned by name include the Android-powered HTC One XL, Samsung Galaxy S3 LTE and Huawei Ascend P1 LTE. On the Windows Phone side, EE says it'll carry the Nokia Lumia 820 and the 920, which will be an EE exclusive. Tomorrow, we strongly suspect Apple's LTE-capable iPhone 5 may join that list.
So far there's been no word on exactly how much it'll cost for early adopters to get their 4G fix, though given EE's effective monopoly on 4G for the next year, we're not expecting it to be cheap.
So it's an exciting time for mobile data in the UK. Stay tuned for further developments, including hands-on with EE's new 4G devices.
Alex was with Android Central for over a decade, producing written and video content for the site, and served as global Executive Editor from 2016 to 2022.
I know I'm probably gonna see more posts later but are there any details on pricing and tariffs? Wonder if they'll start with unlimited data tariffs or jump straight in with verizon and at&t style setups the states are currently going through

Tmo UK has unlimited data right now. If they have any sense they won't start capping it.

I read that T-mobile are going to start charging for tethering, so I would not put it past them to cap the data.

It would make no sense to increase the speeds fivefold and then cap the service. There will be unlimited packages, trust me.

Take two Excedrin... yeeesh
Android Central Newsletter
Thank you for signing up to Android Central. You will receive a verification email shortly.
There was a problem. Please refresh the page and try again.