Dropbox now limits free users to just three devices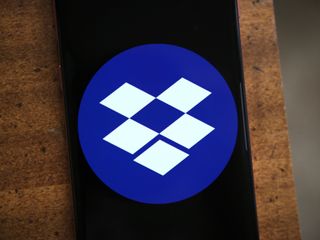 (Image credit: Android Central)
Dropbox, one of the most popular cloud storage services around, quietly introduced a new rule for people that use its Basic (aka free) plan — you can't have more than three devices connected to your Dropbox account at a single time.
If you've been using Dropbox for a while and have more than three devices linked with your account on the Basic plan, they'll stay connected so long as they were added before March 2019. If you want to add any additional devices, however, Dropbox won't let you.
While you could spend the time unlinking and re-linking devices to get around the rule, Dropbox obviously hopes you'll just cave in and start paying for one of its paid memberships so you can use more than three devices at once and get the other benefits that come with a Plus ($9.99/month) or Professional ($19.99/month) membership.
If you're a Dropbox user, what's your take on this news? It doesn't really impact me since I'm a Google Drive guy myself, but I'd love to hear your thoughts if you're currently a Dropbox Basic member.
Download: Dropbox (free w/ paid plans) (opens in new tab)
Joe Maring was a Senior Editor for Android Central between 2017 and 2021. You can reach him on Twitter at @JoeMaring1.
Absolutely ridiculous. You already pay for the space and if you don't you get such a small amount of it for free I am not sure why anyone would use it vs Drive, OneDrive, Box or any other similar service where you get much more for free without device limits. And $9.99 a month? Does Apple own them? That's insane... Good luck Dropbox. You'll need it.

Long Live Microsoft OneDrive/Office 365. I think third parties need to embrace reliable alternatives. They're the only reason dropbox is even a thing still, IMO...

I'm on that as well, basically you either get that 1 TB free for taking Office 365 or get Office 365 free for taking the cheap 1 TB space. Truely great paid service.

Well I just added a paid Google Drive plan a few months ago, I guess this push me to finish moving the files I've had stored here for the last 12 years off of it. edit– spelling

I dumped Dropbox in favor of Sync a while back. 500GB of data for $49 a year ($4.08/mt). Sync also includes end-to-end encryption. Also have a 100GB Google Drive account ($1.99mt) for less sensitive stuff. I pay that entirely with Google Survey earnings. Even though losing free customers is no sweat of Dropbox's back, I'm still surprised more people haven't turned to far cheaper alternatives. The only reason I've even kept a free Dropbox account open is because I have two apps that will only sync across devices via DB.

Google One Drive is less expensive, I'm done with Dropbox

I have two Android devices that currently sync 1Password via Dropbox, so I'll need an alternative syncing approach, AFAIK Dropbox is the only option on Android.

Yes. Developer support is why they're still relevant. And developers seem intent on keeping it that way for arbitrary reasons.

This is why I use the best service- pCloud, which is a Swiss based cloud storage provider. You do not have this limitation for free users. Excellent service, including great download/upload speeds! pCloud <3
Android Central Newsletter
Get the best of Android Central in in your inbox, every day!
Thank you for signing up to Android Central. You will receive a verification email shortly.
There was a problem. Please refresh the page and try again.