Doom and Doom II now available on the Play Store for the 25th anniversary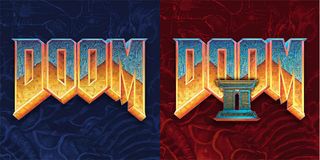 What you need to know
Bethesda has officially released ports for Doom and Doom II for the 25th anniversary.
Both games include extra levels and Doom II includes local multiplayer support.
Doom and Doom II will set you back $4.99 for each game and don't include any in-app purchases or ads.
Clear your weekend calendar because Bethesda just dropped Doom (opens in new tab) and Doom II (opens in new tab) on the Play Store. The recent Android ports come in celebration of Doom's 25th anniversary, and we couldn't be happier.
If you're like me, you grew up playing these classics and if not, then you'll want to take a look at what set the stage for one of the biggest FPS games ever.
Both games come free of in-app purchases and ads, but that means you're going to have to cough up $4.99 a piece for each of them. That's a small price to pay for the nostalgia you're about to experience, without any of the nickel and diming most mobile games include these days.
As an added bonus, the 25th-anniversary edition of Doom also includes the Thy Flesh Consumed expansion pack with nine additional levels. However, according to some early reviews for the game, a Bethesda account is required and some users are having issues creating an account.
For the Doom II fans out there, you'll be happy to know the 25th-anniversary edition is packed with even more goodies than the original Doom port, including twenty additional community-created Master Levels. Plus, you can look forward to gaming with your friends using the local 4-player multiplayer and co-op modes.
Now, what are you waiting for? Hurry up and grab these so you can start your weekend early and slay some demons before you get off of work.
Android Central Newsletter
Get instant access to breaking news, the hottest reviews, great deals and helpful tips
I dont know how easy it would be to play these on a phone.

Very hard since neither one is in the play store

There are apps not on the store which can do it but you need the Doom WAD files.

I bought and started playing Doom. I had to get used to the controls. Also, I couldn't make an account via the app. I had to go-to the web, create my account then log in via the game.

At least it's a reasonable price. If it was a SquareEnix rerererelease it would be 10x that price.

Well, judging by the ratings, they didn't do an all to well job! And account creation is a must? What for? I just wanna enjoy some fun time! No thanks.

My only question is does it have the steering wheel touch controls like in the old iPhone port? I'm my opinion, that was the perfect way to play Doom on a touchscreen phone, and I'm surprised no other Android port tried to copy this control scheme. EDIT: Also, no online multiplayer or controller support? That's not great...
Android Central Newsletter
Get instant access to breaking news, the hottest reviews, great deals and helpful tips
Thank you for signing up to Android Central. You will receive a verification email shortly.
There was a problem. Please refresh the page and try again.